VEGAS SCENE: 5 FUN THINGS TO DO ON AND OFF THE STRIP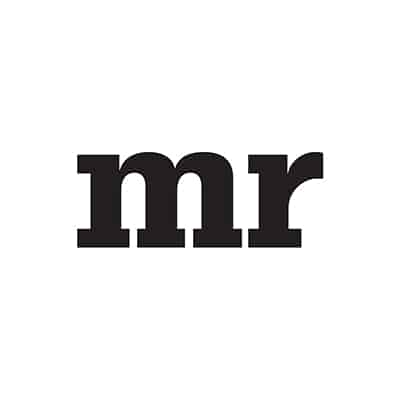 We know how busy all of you will be walking the trade shows and schmoozing while visiting Las Vegas. But if you have an extra day to spare, or even an extra hour, here are five fun ways to pass the time, both on and off the strip: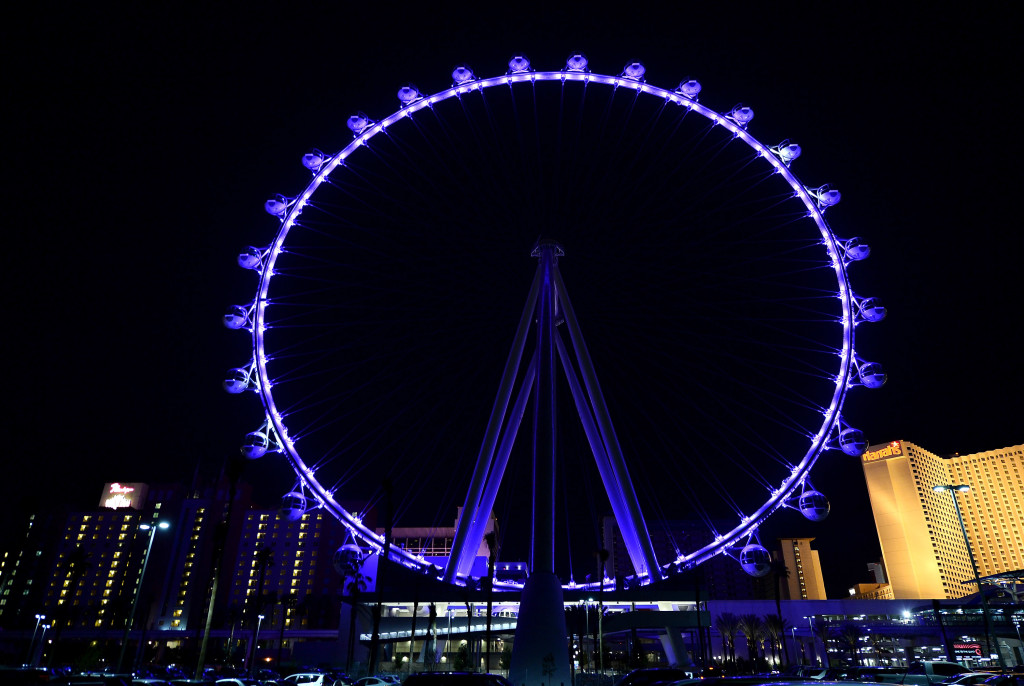 High Roller (The Linq Promenade. 866-733-8527): Now the largest Ferris Wheel in the world, towering 550 feet over the Las Vegas Strip, the aptly-named High Roller features 28 fully-enclosed cars (which can hold up to 40 people each) that offer the most spectacular views of Sin City imaginable during this 30-minute ride. During certain daytime hours, some "happy hour" cars are even equipped with their own bartender! Just a word to the wise: whatever you do up there can be seen, so whatever happens in Vegas might not stay in Vegas.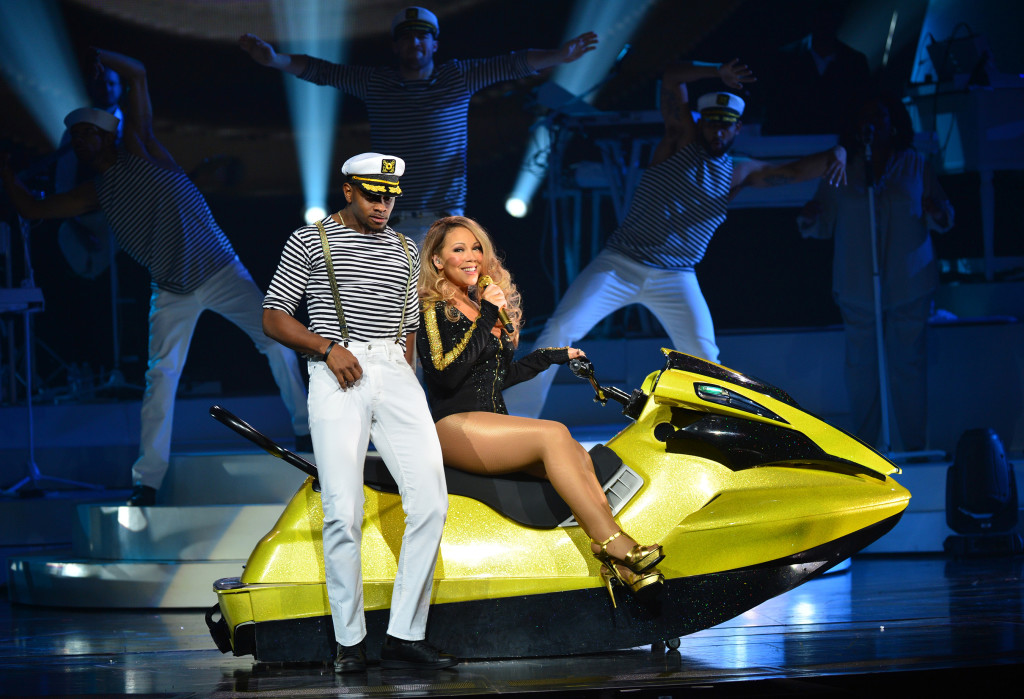 Mariah #1 to Infinity (The Colosseum at Caesars Palace. 866-320-9763). In her new residency at this stunning showplace, singular songbird Mariah Carey performs all 18 of her number one hits in chronological order, backed by a six-piece band, three vocalists, 10 dancers, and two DJs. This incredible evening of entertainment is more than just a vision of love; it's a vison of spectacularness!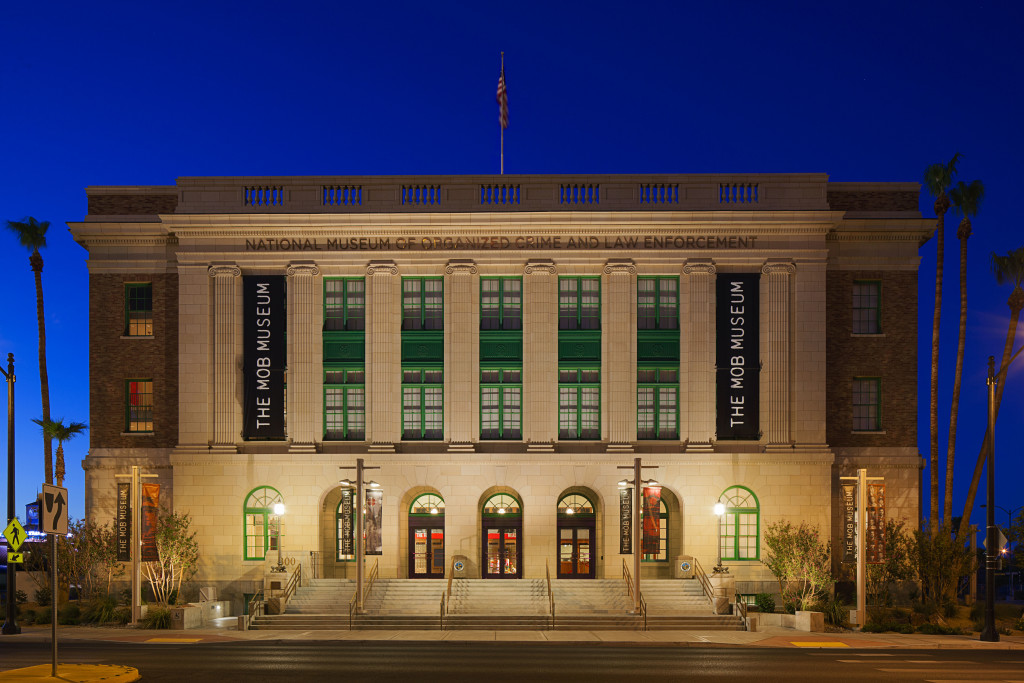 The Mob Museum (300 Stewart Avenue. 702-229-2234). This tri-level attraction in downtown Las Vegas gives an inside look at the long battle between organized crime and law enforcement through a series of exhibits (some interactive) and high-profile artifacts belonging to some of the most infamous men in history. And yes, it's even fashion-oriented: where else could you see John Gotti's white suit or Bugsy Siegel's sunglasses?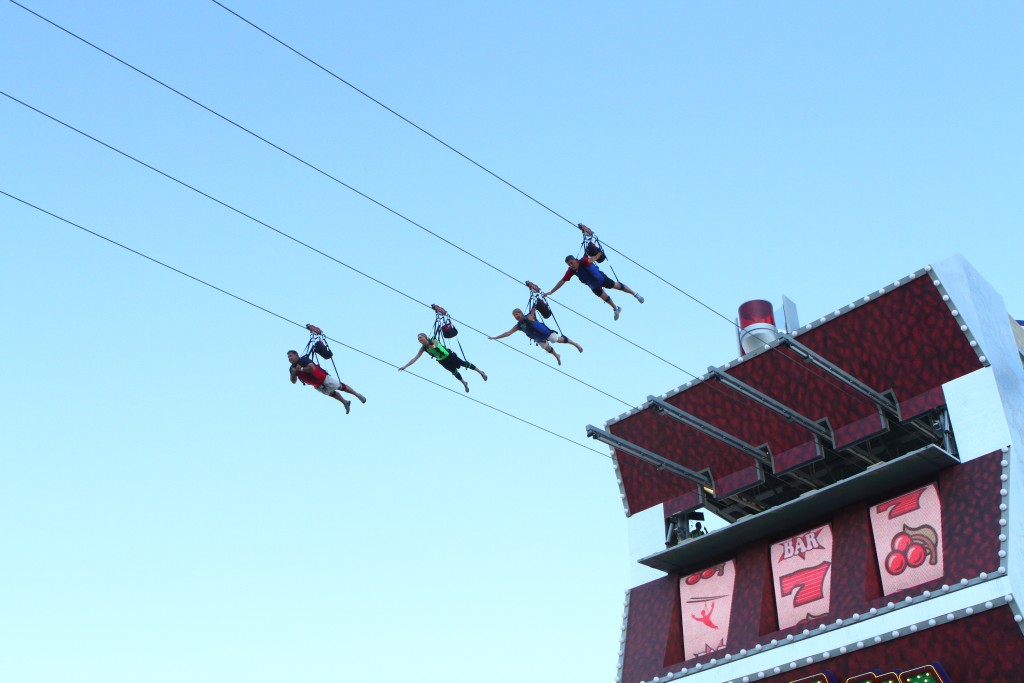 SlotZilla (Fremont Street. 1-844-ZIPVEGAS). Part of old Vegas' newly revitalized Fremont Street Experience; this unique zipline combines innovative technology with a dynamic themed experience. Daring riders can travel half of the Fremont Street Experience in a traditional seated-harness position or be launched into a horizontal position and "fly" above the crowds all under the four-block-long Visa Vision canopy, which just happens to be North America's largest video screen. Take a chance… what have you really got to lose!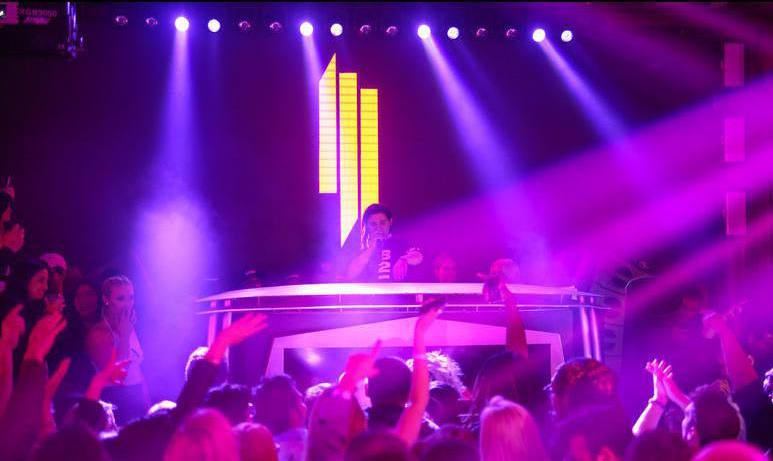 Surrender Nightclub (The Wynn Hotel. 702-770-7300): True night owls will want to celebrate the last night of MRket (if they're still in town) by dropping into this hotter-than-the-desert nightclub inside the Wynn Hotel on Wednesday, February 17 when world-famous electronic music performer/producer/DJ Skrillex – fresh from his live performance on Monday night's Grammy Awards – takes to the stage. Be a dancing fool.