VERSACE WANTS MEN TO BREAK THE RULES FOR SPRING '19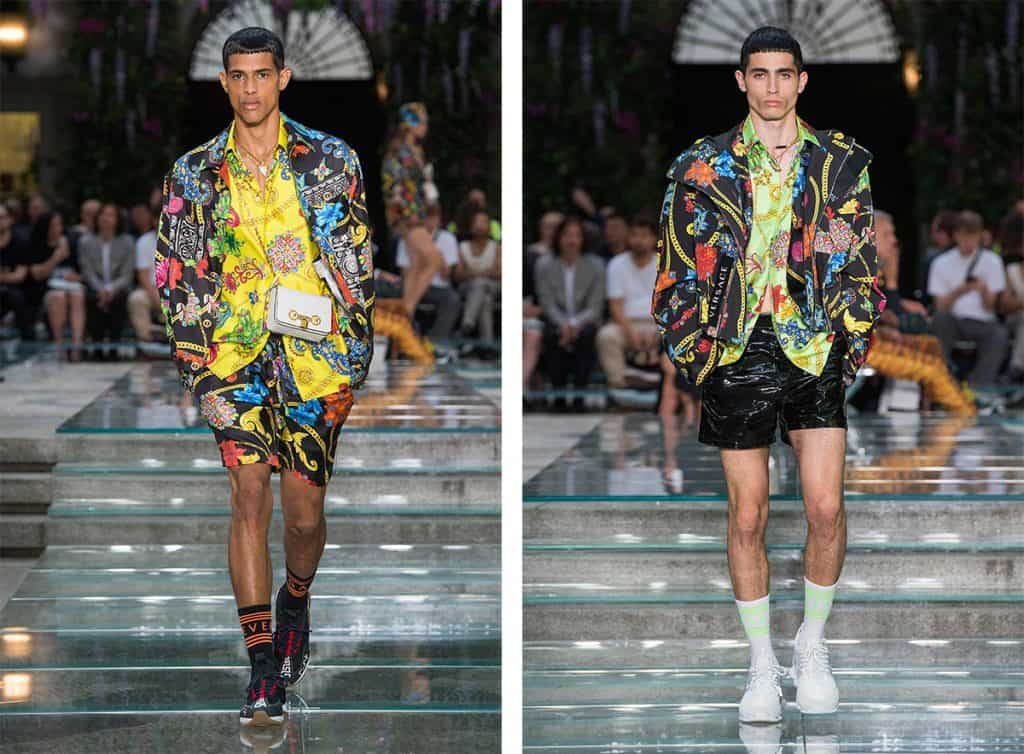 Versace's spring/summer 2019 collection plays with the perception of sensuality in a masculine context, so relevant that it can't help but be gossiped about, from the tabloids to the streets.
This season, the Versace man is taking the center of attention – "bringing sexy back" to the office, at his home, and out on the town. The clothes this season bring out the confidence and masculinity like never before. The business man meets his inner rock star; the street style star meets the skater guy and is at ease with the ironic mix of lace, sheer, neon and floral print in a modern, masculine context.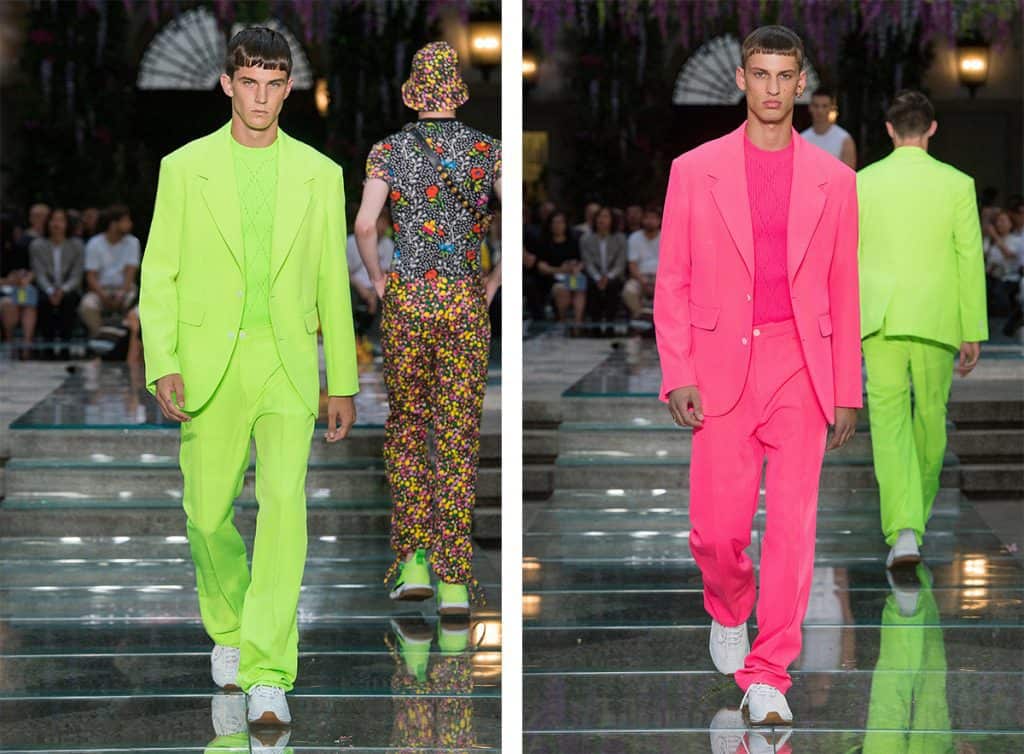 Traditional sartorial jackets are matched with baggy denim pants. The Tabloid print is a reminder of the celebrity culture we live in. The Icon shoulder bag is taken from the woman's wardrobe and worn with printed silk pajamas, faux python overcoats and black or white looks. Sandals, classic shoes with iconic Medusa head details, bucket hats and a new edition of the Chain Reaction sneaker stand out as the season's accessories of choice.
"This collection was born from the different emotions I felt in different moments during the creation process," said Donatella Versace. "What I put on the runway was inspired by many different kinds of men: the street-style star, the high fashion man, the boardroom executive. I conceived these clothes thinking that each of them could find something that perfectly fits his personal style. These are men who do not care about the rules and that is exactly what I love: they have an opinion and make their own style choices."