VILEBREQUIN TEAMS UP WITH AMERICAN ARTIST DONALD SULTAN ON NEW COLLECTION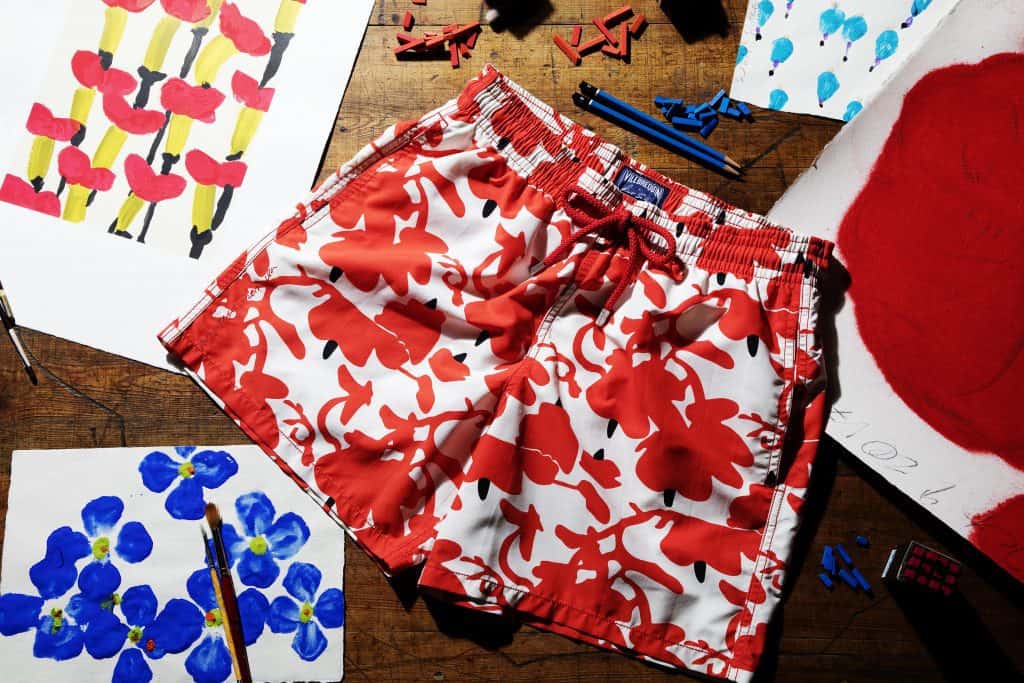 Luxury swimwear brand Vilebrequin has teamed up with longtime friend-of-the-brand, American artist Donald Sultan, on a limited edition offering just in time for the holidays.
Vilebrequin founder Fred Psysquel and American artist Donald Sultan met in the late 1970s in St-Tropez. "I have owned a pair of Vilebrequin from my time living in St. Tropez, and knew the owner, Fred Prysquel", explained Sultan, adding that "making a Vilebrequin bathing suit was a serendipitous and rather exciting project to work on."
Since then, Sultan has moved on to become a world-renowned artist, while Vilebrequin has grown to become the reference for luxury beachwear around the world.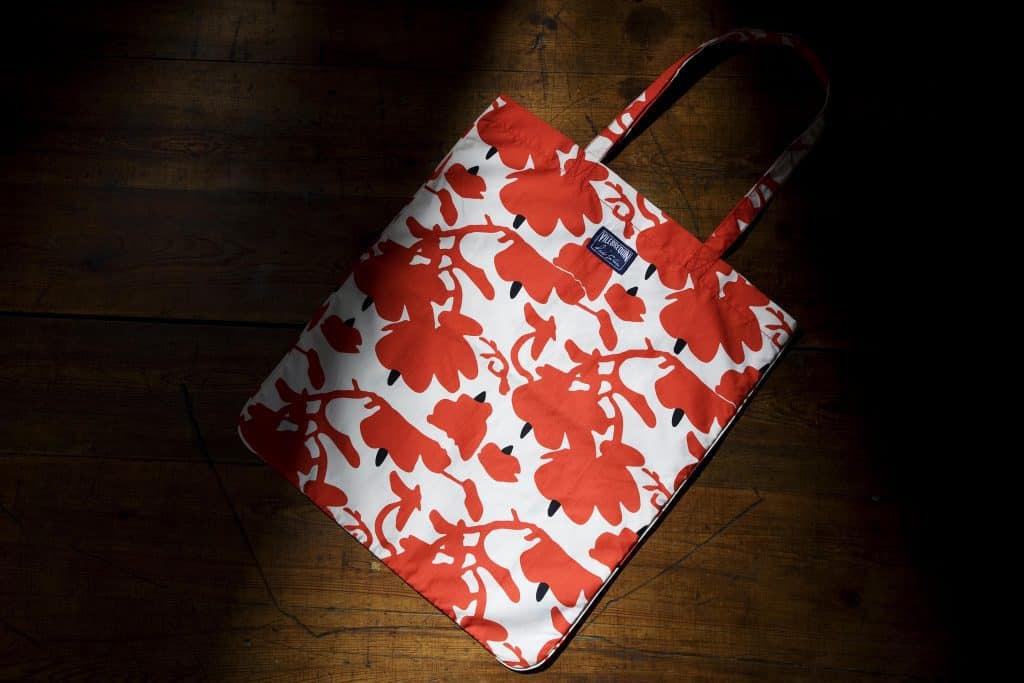 The Vilebrequin x Donald Sultan collection features Sultan's iconic red and white Lantern Flowers, which has been transposed onto the Vilebrequin Moorea swim short as well as the brand's classic Bastien tote bag. Lantern Flowers is a large-scale still life screen-print made with enamel inks applied in a tar-like texture, set on a 2-ply museum board and limited to 30 pieces. Sultan used utilitarian and industrial materials like tar, vinyl, enamel and ceramic tiles to bring the delicate flowers to life.
The limited-edition collection swimsuit is now available for $250 and the tote bag for $75 at select Vilebrequin boutiques globally and at vilebrequin.com.