VINEYARD VINES EXTENDS CONTRACT WITH KENTUCKY DERBY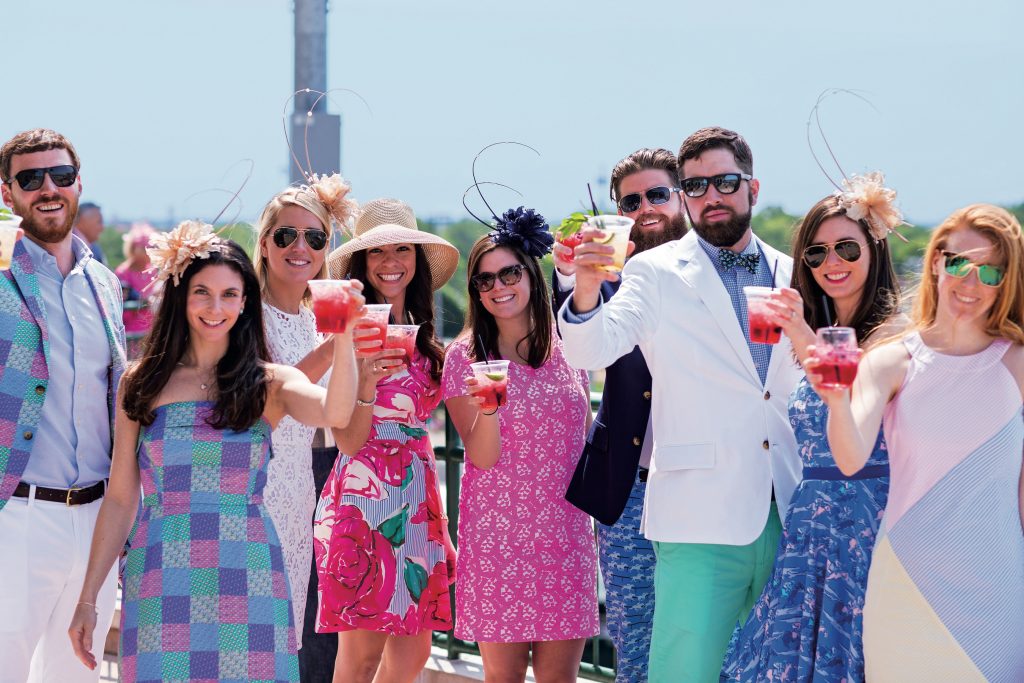 Prep lifestyle brand Vineyard Vines has announced that it has inked a five-year contract extension with Churchill Downs as the official style provider of the Kentucky Derby through 2021. An official partner since 2011, Vineyard Vines has become synonymous with the Kentucky Derby experience, with fans throughout the country celebrating The Derby, dressed in Vineyard Vines.
The brand will continue its activations at The Derby with its "Whalestock" concert, retail pop-up shops throughout the track and a collection of Derby-inspired apparel for men, women and children. New to the partnership is a branded Vineyard Vines section at the first turn. Located at Section 110, the fully-branded section at the first turn features 3,500 seats and will remain the hub of the festivities.
"The Kentucky Derby is such an iconic sporting institution," said Shep Murray, co-founder and CEO of Vineyard Vines. "We couldn't be more excited to be part of an event that combines fashion, fun and sport. The Kentucky Derby is truly an Every Day Should Feel This Good experience!"
"It has been an honor to work with vineyard vines for the past seven years, and we are thrilled to continue our partnership with the brand through 2021," added Kevin Flanery, president of Churchill Downs Racetrack. "Year after year, vineyard vines has delivered fresh, stylish and fun looks through their officially licensed collection of fashion apparel and accessories for the Kentucky Derby. Classic yet exciting, the brand embodies the lifestyle of the Kentucky Derby."