VINEYARD VINES TEAMS UP WITH SPERRY ON FOOTWEAR COLLECTION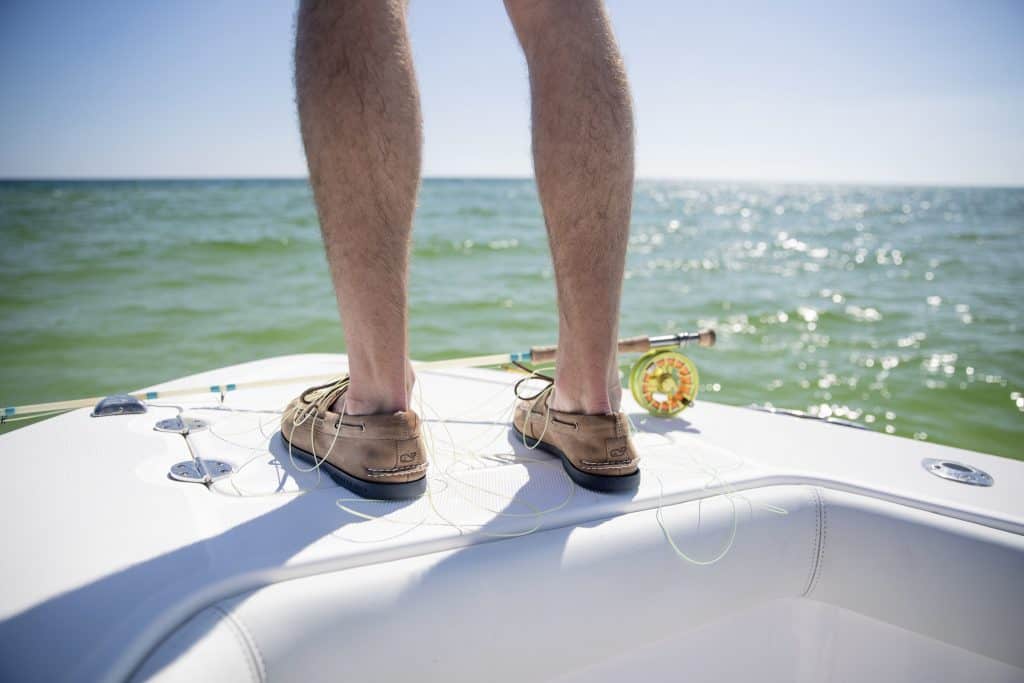 Vineyard Vines has teamed up with Sperry on a new footwear collaboration.
The two brands have partnered on a multi-season collection for men, women, kids and baby that draws inspiration from their East Coast roots and passion for sailing. The premiere collection is available now for pre-sale at vineyardvines.com, sperry.com and select Vineyard Vines stores, followed by a more extensive spring assortment hitting in early 2019.
Reflecting the aesthetics of both brands, the exclusive footwear collection will launch with Sperry's authentic original boat shoe and the Seaside slip-on adorned with Vineyard Vines' signature whale designs and unique patchwork prints. Retail prices range from $40 to $125.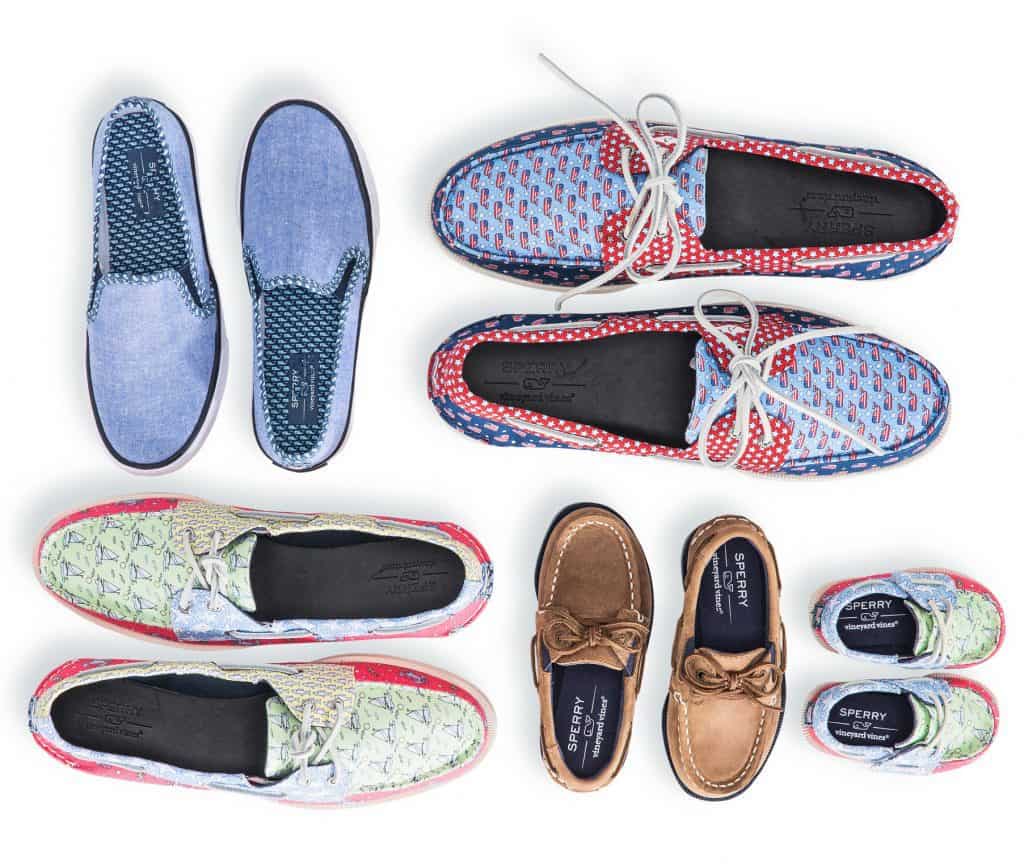 "We started our company with the mission to create quality products inspired by living the Good Life with our family and friends, much like Paul Sperry did over eighty years ago," said Ian Murray, Vineyard Vines CEO and co-founder. "The Sperry collaboration is a perfect and fitting partnership between two American brands. We couldn't be more thrilled to partner with the Sperry team." Shep Murray, Vineyard Vines CEO and co-founder added, "We have always been a fan of their shoes and excited for our two brands to come together."
"This collaboration represents the ultimate partnership of two iconic New England-based brands," noted Tom Kennedy, president at Sperry. "We are excited to collaborate with Vineyard Vines on a capsule collection of shoes. This initial release, which features Vineyard Vines heritage prints on Sperry's most-loved silhouettes, evokes the nostalgia of simpler times, youthful fun, and family vacations at the shore."