VISVIM OPENS TRIBECA POP-UP SHOP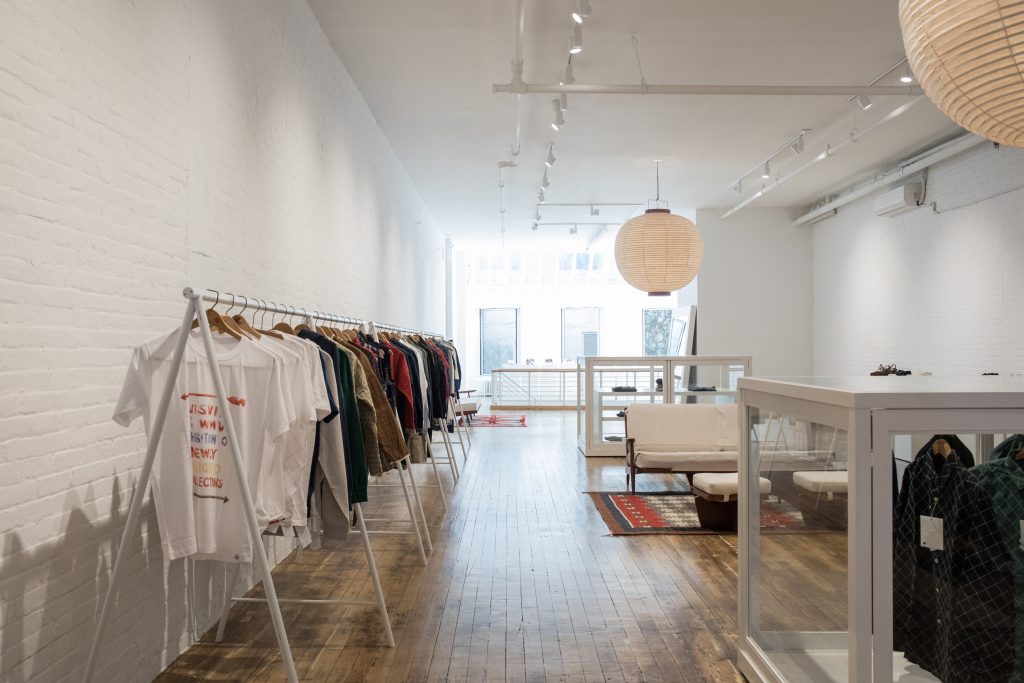 Luxury Japanese brand Visvim and its womenswear label WMV has announced a new store pop-up that opened on Thursday, September 14 at Williamson's new retail space 180 the store located in Tribeca at 180 Duane Street.
The Visvim New York Store is reminiscent of the brand's early flagship locations known as F.I.L., standing for Free International Laboratory. The clean minimal aesthetic of the space is highlighted with custom made fixtures that include large glass display cases with a rotating rack, as well as shelving.  White pedestals are used to display pairs of footwear in gallery-esque style.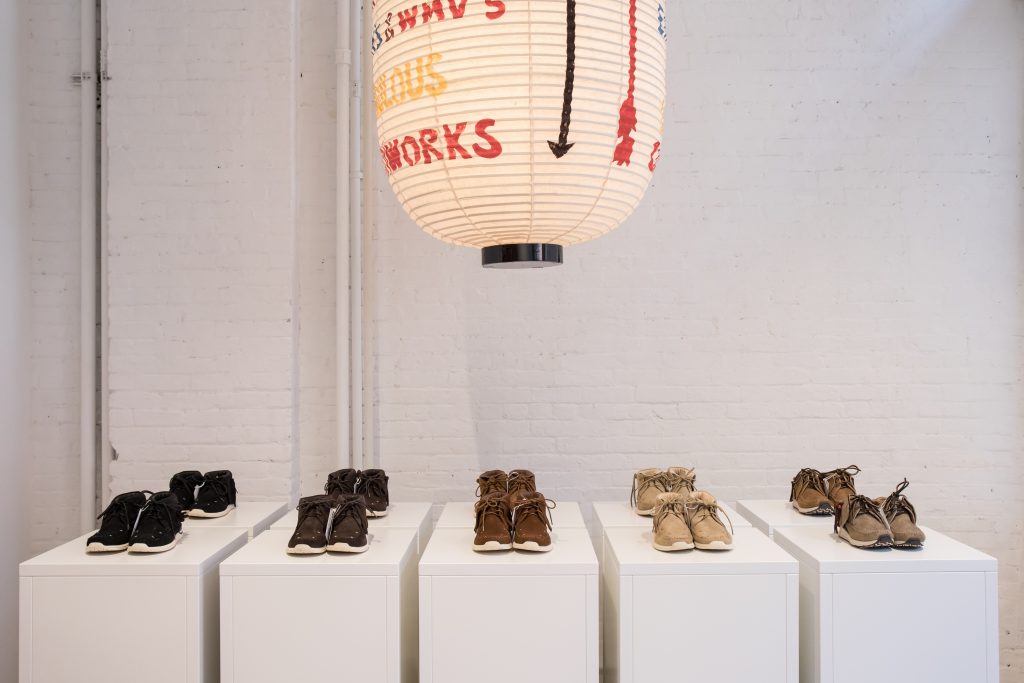 There are numerous touches of hand-crafted decorative details that include "Jibari-Shiki" lanterns from Kyoto, including one with a custom hand painted design and a linen noren, a fabric divider that hangs over the main entrance with a hand painted American flag motif. The store will also include a lounge area where customers are able to try on footwear, which includes exclusive styles that has been accentuated by a George Nakashima sofa from the 1950's.
Visvim's store will include signature Visvim and WMV collections, as well as F.I.L Indigo Camping Trailer exclusive items. Exclusive pieces only available at 180 the store will also be available for purchase.
To celebrate the opening of the store, Visvim hosted a private launch event on Wednesday, September 13 with a live Jazz performance by Lafayette Gilchrist and The New Volcanoes.