VIVA BODEGA: THE BOSTON-BASED CONTEMPORARY STORE IS EXPANDING ITS REACH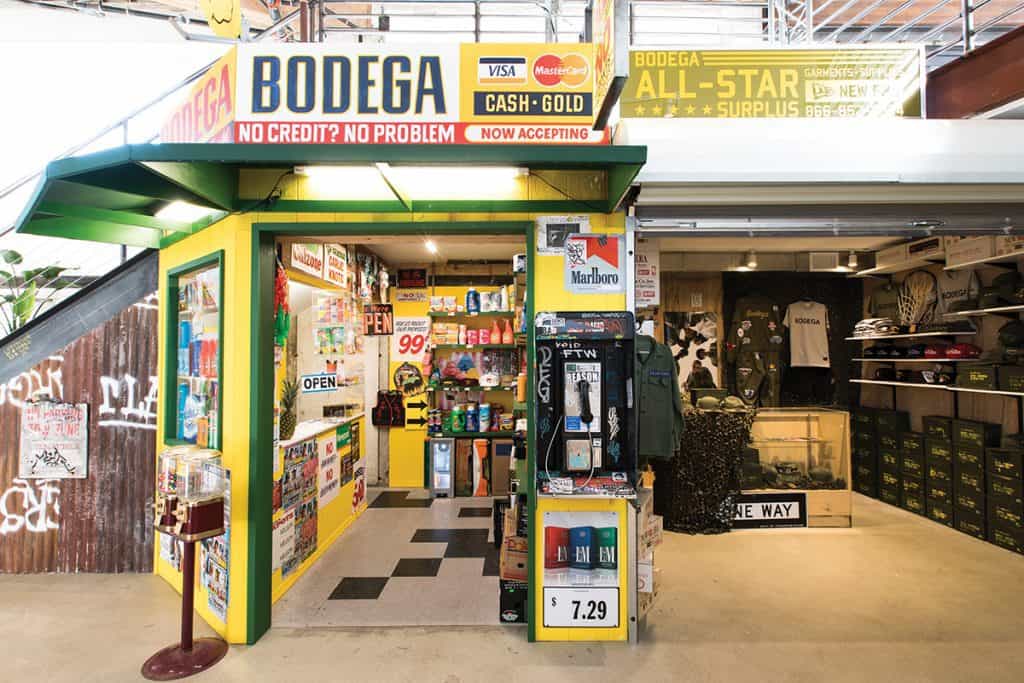 After 12 years in business, it's no surprise that Boston-based contemporary store Bodega is ready to move to the next level. It has already created a burgeoning e-commerce business (which actually outpaces sales in brick-and-mortar); now, Bodega is adding some new Japanese lines for fall (including Kapital, Takahiromiyashita The Soloist, and Kuboraum) and is currently focusing a great deal of energy on its Los Angeles location, which debuted earlier this year.
"Boston and Los Angeles are as different as the Lakers and the Celtics, but they share a lot of common ground as world-class international cities," notes co-founder Oliver Mak. "Los Angeles is less price-sensitive, has more stylists, and a celebrity clientele, while Boston has more of a student population. Still, the Los Angeles location is a larger retail space in a larger fashion market and we expect to be able to build the amount of clientele that Boston currently enjoys."
Of course, like any good seasoned retailer, they are still learning how to operate better. "We've learned so much through the LA expansion about leadership, organizing teams, duplicating processes and brand philosophy," says Mak. "The biggest thing we've learned is that we are still a young team that needs to constantly improve our communication, processes and attention to customer relationships."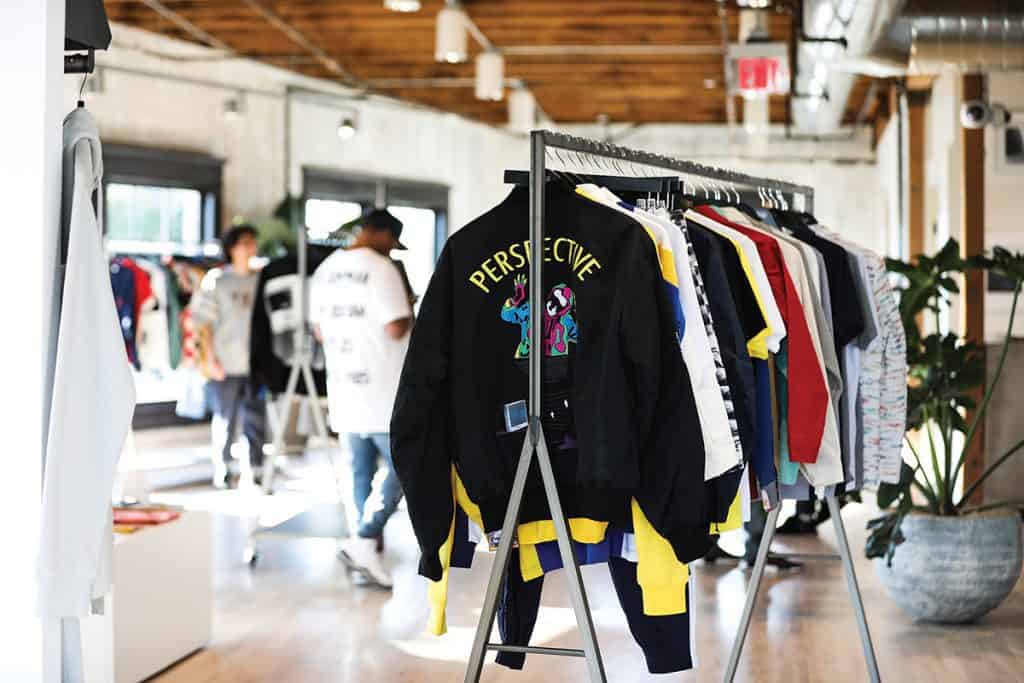 On both coasts, Bodega's owners have put a lot of thought into which brands should sit alongside their popular private-label goods; Cav Empt, Nike, Adidas and Comme des Garçons Play have been among their top sellers. (While the store is primarily menswear-oriented, it does carry women's product. As for the product mix, it is 60/30/10 footwear/apparel/accessories across the board.) "Eye-catching, avant-garde, heavily-branded apparel is still hitting hard as long as it is driven by a cult of personality," says Mak.
While great brands are a key component to the company's success — and the Boston store has hosted a number of high-profile pop-ups under its "Series" concept — having great merchandise is only one part of the Bodega equation. "In Los Angeles, we're very focused on event programming, since the space is perfectly designed for it," says Mak. "We've already hosted the Midnight Studios x Converse launch, a zine launch for Blu the Great, and a load of other tastemaker functions. In Boston, we're continuing to get involved in community events, including the Boston Art Book Fair, which brings art galleries and publishers, independent artists and institutions like Harvard together for three days to celebrate print."
The store also produces Bodega Pirate Radio, a way to connect musically with the public via streaming platform SoundCloud. "Pirate Radio is a way for us to broadcast and document music from our events and releases from our community," says Mak. "Eventually we'd like to have a community studio like NTS (an online radio station based in London) or The Lot Radio in Brooklyn. A lot of our projects give creatives a place to share their art, and that's important."