VIVEK NAGRANI'S SHOWPLACE IS STILL THE COOLEST SPACE IN TOWN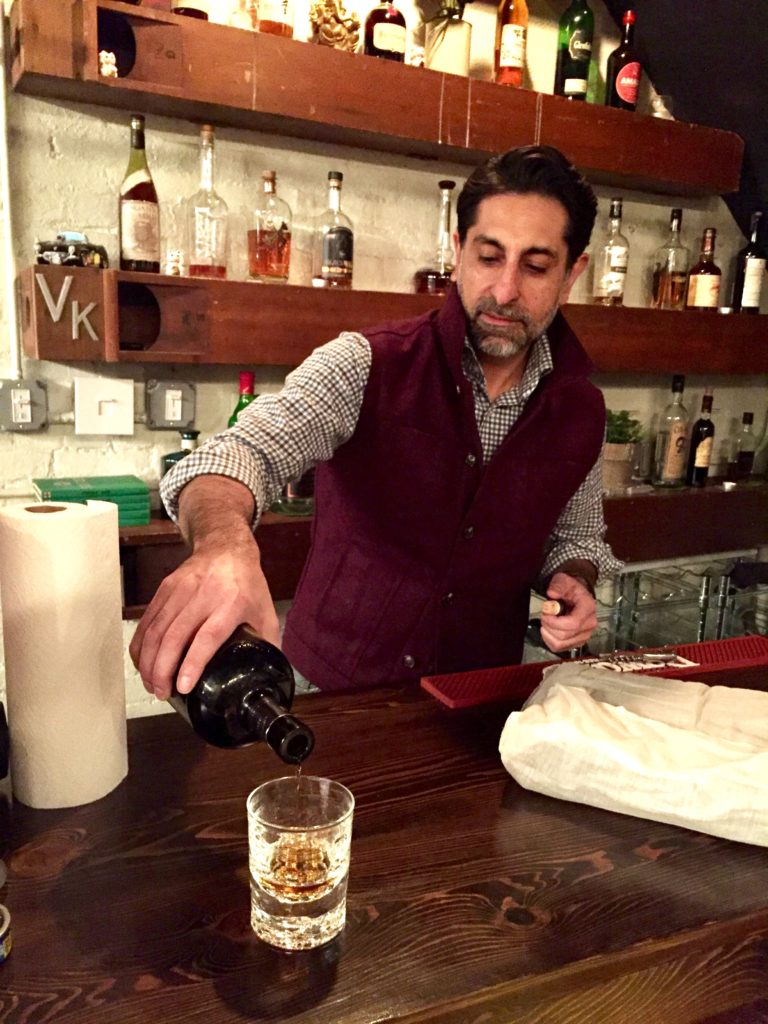 Three months after MR first reported on Vivek Nagrani's East Houston Street store/showroom, I finally made it down to see for myself whether this shop lives up to its reputation as the city's coolest spot to find luxury menswear. It does!
When he first started wholesaling novelty socks in 1999, Nagrani decided to create a comfortable, inviting, eclectic space that would encourage both retailers and other vendors to hangout and exchange ideas – not just about business, but also about life! Three locations later (each one more fabulous than the next!), his dream has become a reality. The new space is part art gallery, part private club with great music, a well-stocked bar (all small-batch whiskeys and interesting wines), and even a fabulous bathroom (papered in ugly tattoos). All of it is designed to showcase an entire luxury collection, mostly made in Italy, which features buttery leathers and ultra-comfortable cashmere.
Most importantly, the new space encourages all kinds of interesting people to stop in, try on clothes, and express themselves, both sartorially and otherwise. Nagrani describes his target customers as "men who carve their own paths" and judging from the guys I met during my visit, the store attracts all kinds of fascinating men. VK's dapper tailor Mac was busy fitting luxury denim to one customer's exact specifications while super salesman Drew was showing $1,000 Italian leather shoes (in dark green) to a very cool NYC builder (whose collection of Harleys could be worth more than some of his skyscraper).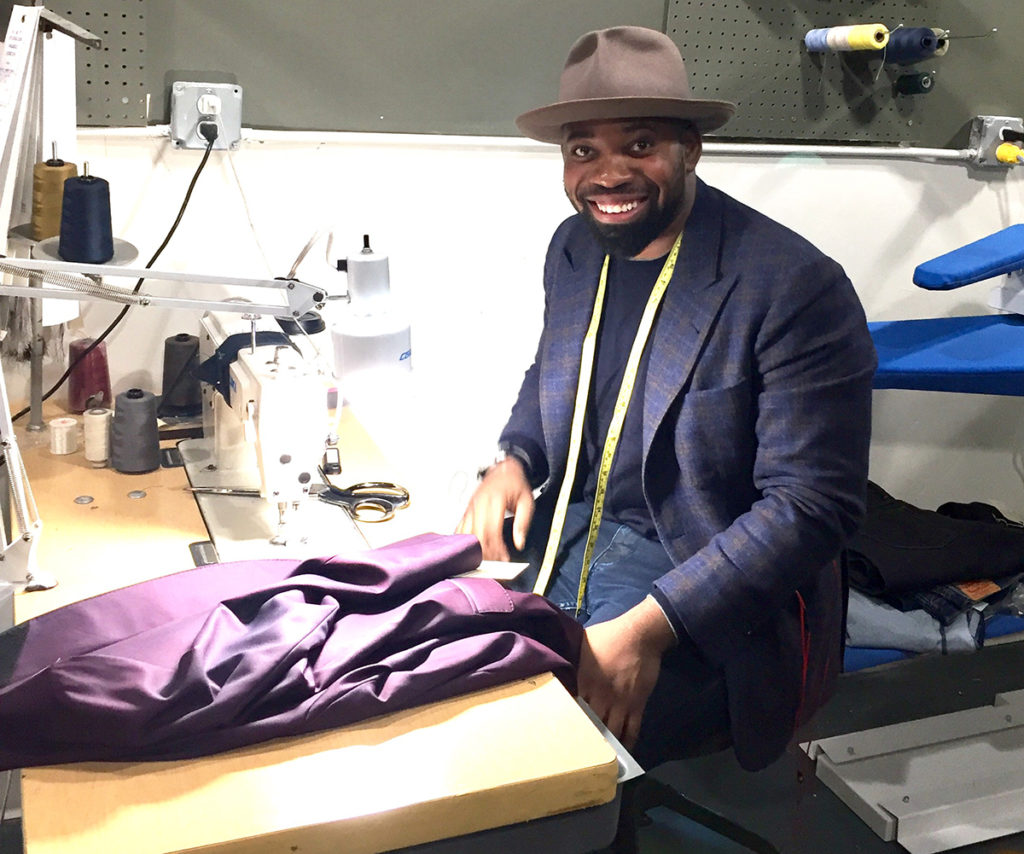 While his business has grown well beyond socks, that category is still going strong. Novelty hosiery, he says, still sells well but is yesterday's news: the new focus is on more sophisticated socks in ribs and subtle patterns in ultra-luxury yarns (soft blends of cashmere/silk/cotton) at retails from $50-$65.
Asked about plans to grow his retail concept, Nagrani hints at launching similar stores in other cities with a young affluent population. "I want to inspire the next generation to appreciate and enjoy fine clothing," he says. "More than that, I want to make this business fun again. This industry once had a certain elegance and civility to it which I hope to bring back. For me, it's not about margins; instead, I feel a sense of duty to reinstate good clothing as one of life's pleasures."