WALMART TEAMS UP WITH GOOGLE TO TAKE ON AMAZON'S VOICE ASSISTANT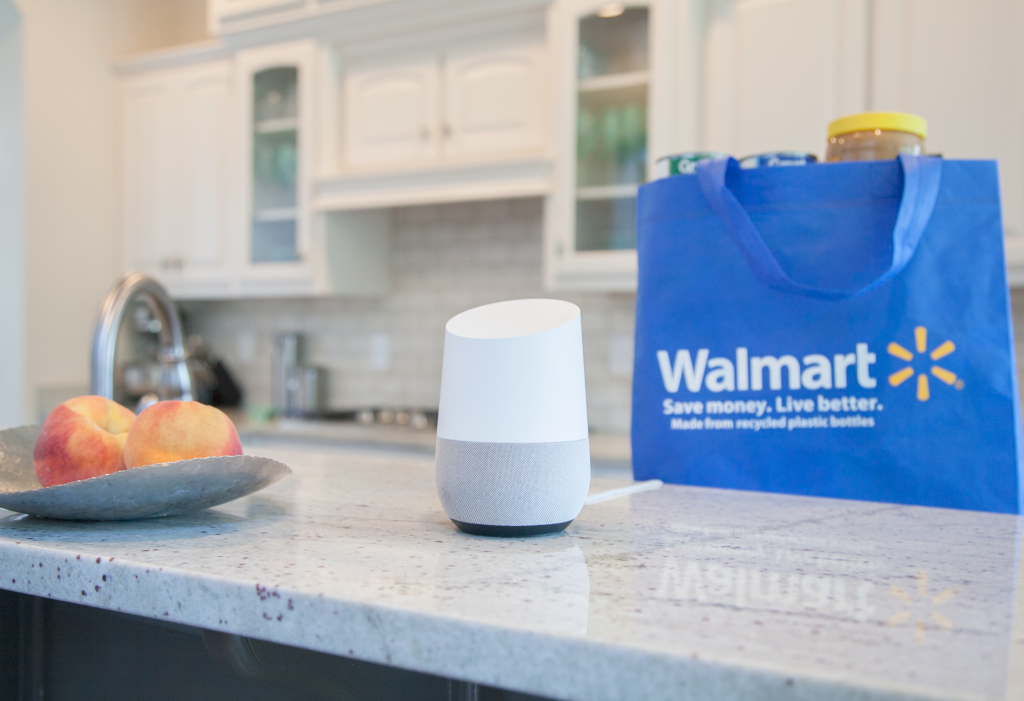 Walmart is teaming up with Google to enter the blossoming voice-shopping market, currently dominated by Amazon, adding another front to Walmart's battle with the online megastore.
Google will now offer hundreds of thousands of Walmart items on its voice-controlled Google Assistant platform from late September, in a bid to compete with Amazon's Alexa capability on its Echo devices and offer a service many competitors do.
Amazon, whose voice-controlled aide Alexa allows users to shop from the retailer, has the lion's share of the U.S. voice-controlled device industry, with its Echo devices accounting for 72.2 percent of the market in 2016, far ahead of the Google Home gadget's 22 percent, according to research firm eMarketer.
"It makes sense for us to team up with Google," wrote Marc Lore, president and CEO of Walmart U.S. e-commerce, in a blog post. "They've made significant investments in natural language processing and artificial intelligence to deliver a powerful voice shopping experience. Our new voice shopping capability, coupled with our core value proposition, including free two-day shipping and the Pickup Discount, will give our customers a compelling new way to get what they need at low prices."
But the battle with Amazon for voice sales doesn't end there. Lore continued to mention that more was coming in Walmart's partnership with Google Assistant in 2018. "Next year, we will also leverage our 4,700 U.S. stores and our fulfillment network to create customer experiences that don't currently exist within voice shopping anywhere else," continued Lore, "including choosing to pick up an order in store (often for a discount) or using voice shopping to purchase fresh groceries across the country."