WATCH YANKEES STAR DIDI GREGORIUS PUNK FANS AT INDOCHINO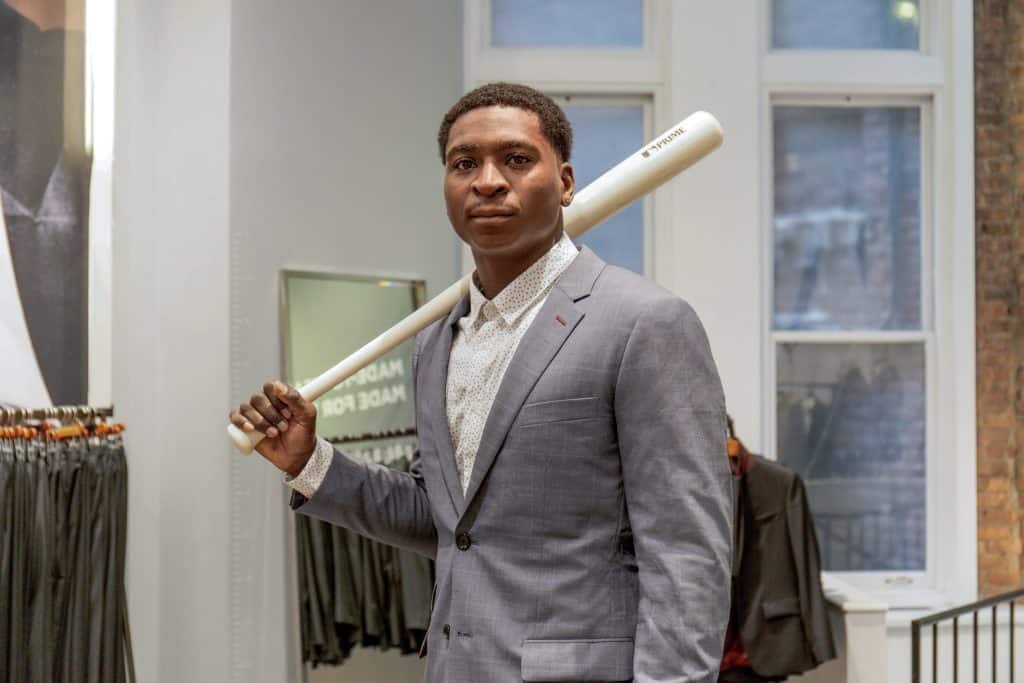 Didi Gregorius, shortstop for the New York Yankees, went undercover this week to surprise unsuspecting shoppers at Indochino's SoHo showroom.
The video follows Gregorius as he goes incognito, posing as a Style Guide to help customers choose fabrics and customize their suits. He is dressed in his self-styled Indochino custom suit, donning a pair of glasses for added disguise.
The customers, who were told they were filming a commercial for the custom menswear brand, are caught completely off guard at the big reveal. The ensuing hilarity becomes even more entertaining when Gregorius' Yankees teammate, Gleyber Torres stops by for a cameo while Didi is taking the men's measurements.
"I loved having the opportunity to pose as a Style Guide for Indochino," said Gregorious. "By going undercover I was able to give my personal fashion recommendations while doing two of my favorite things: playing pranks and connecting with fans."
"Didi really played the part well and I had no idea that it was him behind the glasses and the awesome suit," said duped customer Chris Metz. "Didi played it cool while I was talking about 'Mets Blue' for a suit color. Even today, I still cannot believe that I got to meet him, shake his hand, and talk with him for a little while. He is a really good guy and a great ambassador for Indochino."
"Didi is one of baseball's most likeable players with an infectious sense of humor so we knew it wouldn't be hard to persuade him to take part in this practical joke," added Drew Green, CEO of Indochino. "He made an excellent Style Guide too, so if he ever decides to leave baseball for a career in retail, we'd welcome him at Indochino!"
Watch the video below: