Weighing the benefits of cloud-based POS systems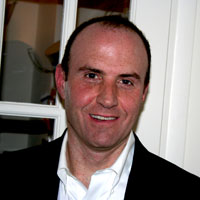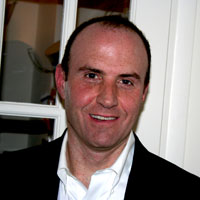 Q: We currently run a premises-based point-of-sale system to run our eight stores and we're facing an expensive upgrade of hardware and software. I'd like to investigate getting out of managing my IT internally, a huge hassle in time and money, and using a cloud-based, hosted solution. What are the advantage of cloud systems? I was at the NRF show and just overwhelmed by all the options.
A: You are not alone. Many retailers today are running older, legacy POS systems with old hardware and have reached a point where they much decide their future direction. Do they invest in an expensive upgrade of current hardware and software, and continue to absorb the costs of maintaining the system internally, or do they migrate to a subscription based, Sofware-as-a-Service, or SaaS cloud based solution?
Since you were at the recent NRF show in New York, you saw that cloud solutions for POS are all the rage. They have achieved momentum as retailers have become much more comfortable with the idea of outsourcing their IT and having their POS run off very powerful browser-based technologies over the web. For some time the big fear was what would happen when the internet goes down, would the stores still be able to run sales? All of those redundancy issues have been addressed with the next generation of cloud POS solutions.
Cloud POS is allowing retailers to have all their stores data hosted in the cloud, yet maintain absolute control. They are getting reporting data in real time, with no painful polling as the data is constantly flowing upward from the stores to the HQ hosted in the cloud. In addition, e-commerce is hosted in the same cloud creating powerful omni-channel retailing where all channels share data seamlessly, in real time.
Cloud POS has also empowered retailers to utilize fully integrated mobile POS, via iPads that not only ring sales but bring all the power to the systems reporting, CRM, physical inventory, inter-store transfers, and receiving all down to the tablet. That is remarkably efficient.
And finally, the biggest boon for retailers in the far lower cost of cloud solutions. Cloud POS solutions can deliver a reduction in total cost of ownership (TCO) as great as 55% compared to traditional, on-premises solutions. That is according to a four-year study conducted by Hurwitz & Associates.
With a cloud solution, you pay a monthly subscription and all the upkeep, development, and keeping the system on the cutting edge is maintained in the cloud by the provider. No more expensive, time consuming upgrades.
The key to it all is selecting the right partner, talking to a lot of customers who are on the system, and then making the move. If you want to get out of IT and focus more on your customers, the cloud can set you free.
If you would like to learn more about cloud POS you can contact Michael Dattoma at 800-501-8691.