WESTFIELD, NORTH FACE, H&M TO COLLABORATE ON FASHION RECYCLING PROGRAM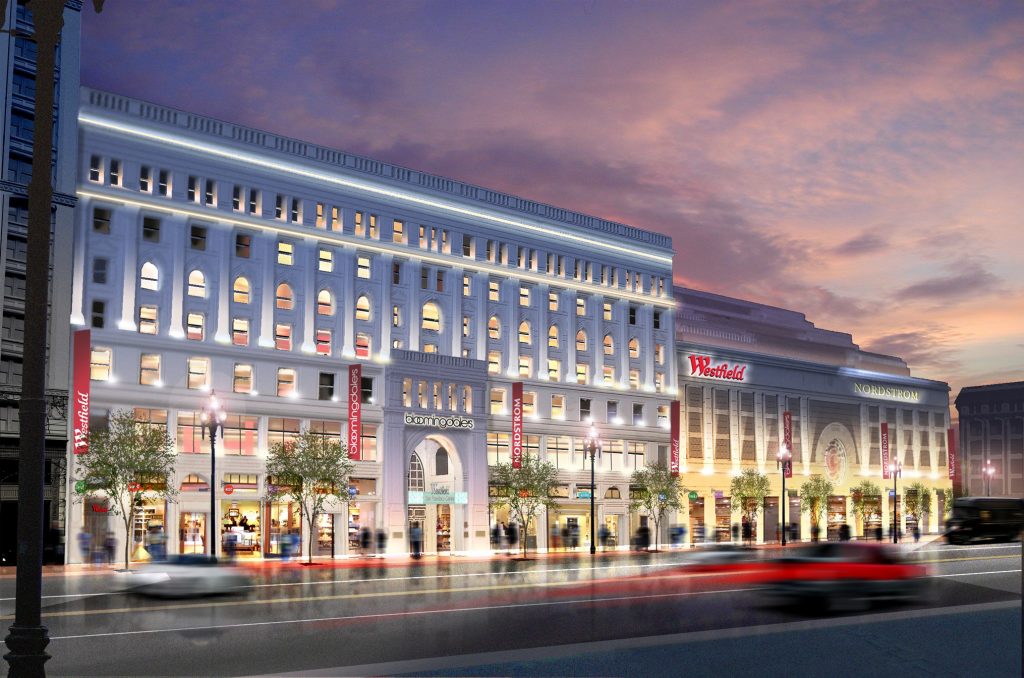 Coinciding with Earth Day on April 22, Westfield will launch 'Refashioning the Future", a recycling program designed to minimize textile waste by rewarding consumers for turning in their old or unwanted clothing and shoes.
The program will be available at nine Westfield centers, including Westfield San Francisco Centre, Westfield Topanga & The Village, and Westfield Garden State Plaza.
Upon turning in their unwanted items to concierge desks, Westfield customers will be entitled to receive a Program Rewards Card, which provides shopping deals and promotions at a number of participating retailers, including H&M and The North Face.
As part of the program, Westfield is partnering with I:Collect, a leading global provider for the reuse and recycling of apparel, footwear and other items. I:CO will collect and sort the donated items to find their next best use, thereby extending their lifespan and saving resources at the same time.  For example, items deemed to still be wearable find new homes as second-hand goods.  Unwearable items are processed to become secondary materials for new products such as cleaning cloth, insulation material, carpet padding or upholstery filling.  In a few instances, fibers extracted from discarded items remain in a closed loop within the textile industry and are used for new "up-cycled clothing" and then resold in retail stores.
Further, Westfield will receive payment from I:CO for the collected goods, with all proceeds from the program then donated to GLAM4GOOD, a non-profit organization that provides life-changing educational experiences, clothing giveaways and confidence-bolstering fashion and beauty initiatives to enhance the lives of everyday heroes and people in need.
"We are always looking at how we can make a positive contribution that both inspires change and empowers our customers," said William Hecht, Westfield's Chief Operating Officer in the United States.  "This program helps our shoppers clean out and refresh their wardrobes, and in the process, give back to the community and help protect our environment."