WGSN LAUNCHES NEW CONSUMER AND MARKET INTELLIGENCE PRODUCT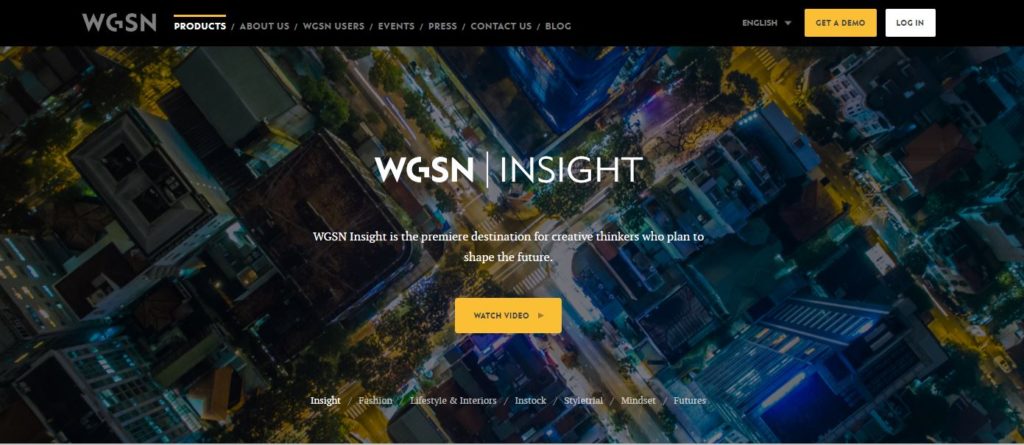 Global trend forecasting agency WGSN has released WGSN Insight, a dedicated resource for trends across consumer insights, retail strategy, marketing and innovation. With the launch, WGSN has invested in a global editorial team who will focus exclusively on building content and expertise for the product.
The content strategy was specifically designed to help customers bridge the gap between reacting to today's market and staying focused on future innovation. Reports will be published on everything from generational attitudes, consumer insights, retail strategy and marketing, to innovation, culture, technology, social media and regional specific analysis. The content will include bite-sized updates and thought starters, alongside in-depth white papers, videos and podcasts.
The new dedicated WGSN Insight team will be overseen by Lorna Hall, alongside Andrea Bell, who will direct consumer insights. Duncan Baizley, previously managing editor of WIRED UK, will also be joining as senior commissioning editor and work alongside editors based in New York, London and Hong Kong.
"Clients from across industries tell us they struggle to keep up with the consumer," said Kevin Silk, managing director at WGSN. "With our legacy in fashion and lifestyle trends, global network of experts and proven methodology for forecasting, we are perfectly placed to help them navigate this challenge."
"Our experts are on the ground around the world researching, interviewing and investigating to bring these reports to our clients," added Carla Buzasi, chief content officer. "Whether you work in innovation, hospitality, beauty, advertising or design, WGSN Insight will make you more informed about the world tomorrow."