WHAT'S DRIVING THE DENIM BUSINESS?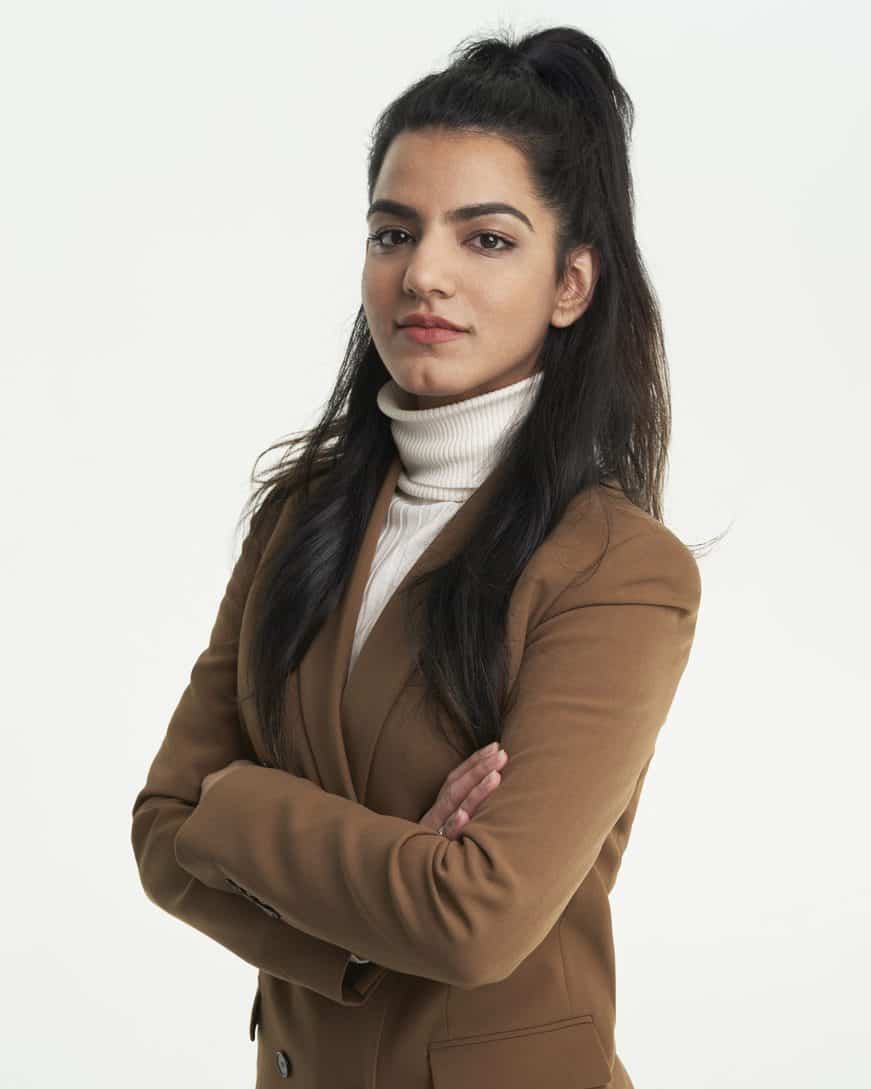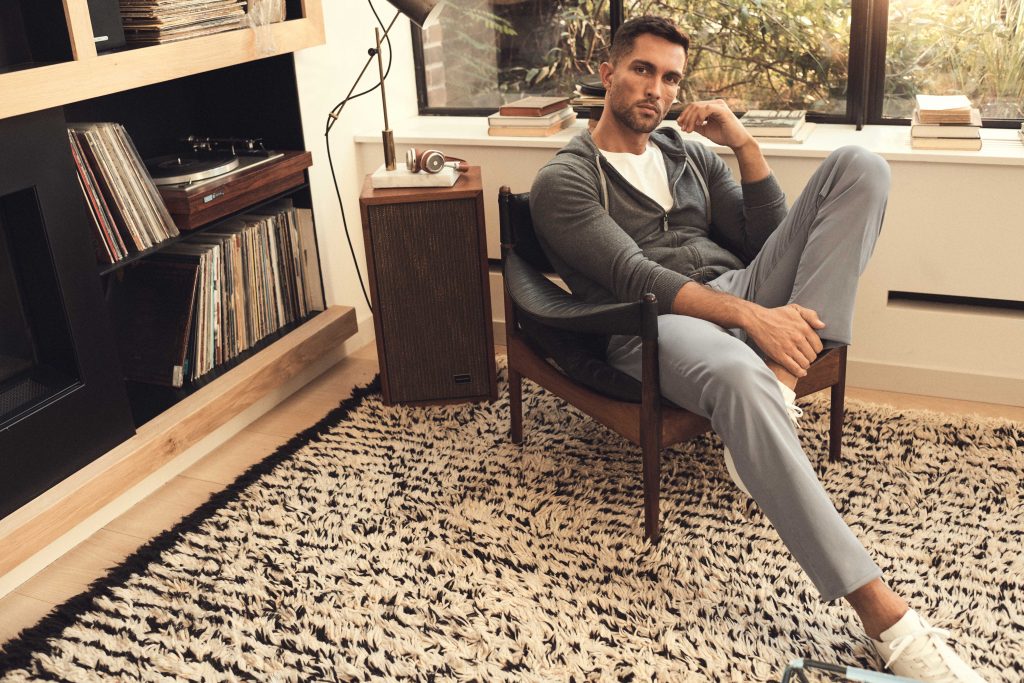 From students to CEO's, everyone wears jeans. Th­e uptick in the demand for jeans can be evidenced by the fact that the average man now buys four pairs per year, according to a qualitative research study published by HTF Market Intelligence in January 2019. ­The study also predicts the global denim market to reach $9.32 billion by 2025.
Key drivers of the jeans market include an increase in disposable income, the advent of e-commerce and the casualization of the workforce. ­The good news: everyone wears jeans. ­The bad news: everyone wears jeans, so everyone is making them. Not only does the overabundance of the sartorial classic in the age of fast-fashion have dire environmental implications, but denim merchants are finding it increasingly challenging to distinguish their product amidst seas of blue. Denim experts concur that four key factors can differentiate brands going forward: fashion innovation, omnichannel distribution, personalization, and 'green jeans.'
SLIM PICKINGS
While updates in color, pattern, and fabric are good for business, nothing jumpstarts sales better and faster than a change in silhouette. Notes Paul Rosengard, executive vice president of True Religion, "When you can defunct a man or woman's entire wardrobe because the width of the tie changes, or the jacket on a suit has three buttons instead of two, that's when you can jumpstart a business because you've essentially obsoleted their entire closet." According to Rosengard, the reintroduction of high-waisted jeans was a pivotal moment for the women's market. Women's denim silhouettes have ebbed and flowed over the years, with the predominant model shifting from relaxed to low-rise to high-waisted within the span of a decade. An overall challenge across all of menswear is that the dominant silhouette has remained stagnant since the '90s.
Discussing design variations, Daniel Leppo, EVP and GMM for menswear at Bloomingdale's, notes, "Th­is season we made sure we had an impact with cargos from numerous denim players. Th­e response has been powerful: cargos have added another reason for the customer to buy. We've also spent the last few years getting customers used to skinnier styles, especially below the knee. Stretch is unbelievably important to most men and the premium denim market has done an incredible job adding it to denim without losing anything in the wash."
But according to Mark D'Angelo, vice president of sales at Liverpool Jeans, "Newness has been a challenge.  The more established man is not necessarily so quick to jump on overly forward trends, and many trends do not speak to the average consumer. For example acid wash, fuller jeans, high waisted, raw denim and classic selvedge are for the most part geared to a young consumer. Liverpool has overcome and/or avoided some of these challenges by identifying what we foresaw as voids in the business."
Janine Chilton-Faust, global vice president of men's design at Levi Strauss & Co., believes that tapered fits will continue strong. "Tapered fits are the best-selling product around the globe. Sneakers continue to be one of the most important categories in men's closets, and sneakers work perfectly with a tapered leg. ­That said, we're really excited about the launch of our 501 '93, an iconic straight leg, inspired from our 90's archive. This fit is the beginning of a shift in silhouette."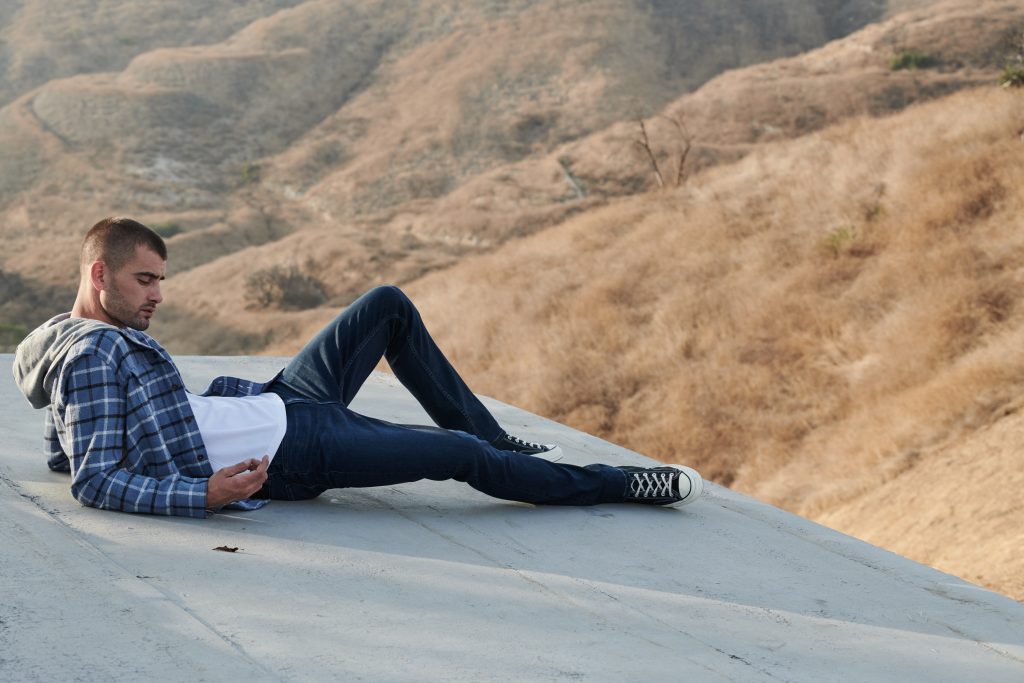 The popularity of dark, non-whiskered denim, favored by young and older men alike, is expected to grow in 2020 as the sportcoat-with-jeans uniform continues strong. Selvedge denim– specifically Japanese selvedge denim–is also extending its moment. Chris Nervo, a style advisor at Garys in Newport Beach, lists the store's most popular washes in this sequence: washed black, clean back, medium-wash indigo, and dark indigo; followed by olive, light blue, acid washes, burgundy, and slate white. Rosengard says that denim shorts and cropped jeans are back for men as well as women, as are denim jackets that work with everything from dress pants to weekend bermudas.­
When it comes to price points, the perceived 'right price' for jeans (affected by factors such as fabric quality, production methods, and brand prestige) varies tremendously. Leppo mentions that their sweet spot is around $200–but if they give their customers a good reason to buy, they can sell denim priced well above that. On the other end of the spectrum, brands carried by mass merchants such as George, Lee, and Wrangler start as low as $7 and go up to $125.
SIZING IT UP
The women's market is making strides with the addition of curve and plus ranges, while most men's brands are still grappling with inclusive sizing. The misconception here seems to be that plus-size men are more likely to opt for sweatpants, a theory negated by the success of stretch jeans in large sizes in several brands. D'Angelo explains, "We brought stretch to everything we produce along with multiple inseams, and waist sizes from 28-42 including odd sizes, giving the consumer a truly accessible product." Says Richard Binder from 34 Heritage, "Approximately five percent of our business is in large sizes. The main reason for our success in this category is the fact that we stock these sizes in our replenishment program."
OMNICHANNEL OPTIONS
Expansion into online stores, mobile apps and box subscriptions has boosted sales for many brands, creating competition for conventional merchants. While the ideal approach to buying jeans has always been trying on various models in person, the convenience of shopping online remains a powerful draw. Notes Jon Geller, men's director at Paige (a hot denim brand in upscale stores), "Traditionally, brick-and-mortar stores have been our main funnel for sales, but within the past few years, the growth of our e-commerce business has increased tremendously. With the surge in digital consumerism (mobile, tablet, and desktop shopping), we're just beginning to tap the surface for online revenue."
D'Angelo points out a positive rami­fication of this trend. "It seems that an initial purchase online can actually drive consumers into their local boutiques or department stores to purchase more, especially in the box subscription channel, where the consumer has to wait a month for their next box. They get our jeans from the subscription box, ­find that they love them, and search out where they can buy more immediately. I'd say our current sales are almost equally divided between online and brick-and-mortar."
Conversely, many customers are less hesitant to make online purchases once they've visited a physical store and have been fi­tted by on-site stylists. Arkun Durmaz, president of 34 Heritage, highlights the importance of brand ambassadors to inspire customers. "We understand that our presence at retail is incredibly valuable for our brand. As such, we consider our retailers our most important brand ambassadors and make sure that whatever we do online to keep the brand visible to a large audience, we do in a way that enhances the brand's success across all channels."