SPONSORED PROFILE: WHERE'S THE EXCITEMENT? A LITTLE BYRD TOLD US.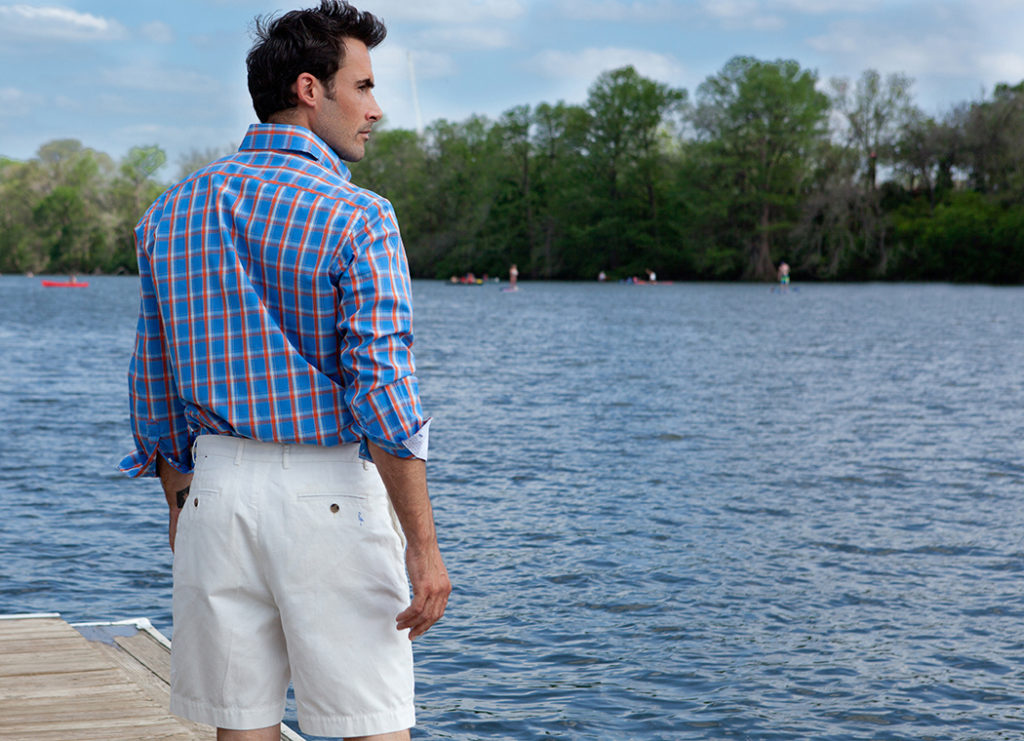 In the memorable movie, The Graduate, Benjamin Braddock's neighbor, Mr. McGuire tells him the one word that could change his life – Plastics. These days, in the men's market, there really is one word that is essential to change the trajectory of your business – Differentiation. The biggest complaint from consumers across the world is that they see the same styles, from the same vendors, in every store. Shopping is seen as boring, but men still have money to spend and our job is to excite them with newness.
Tailorbyrd is that fresh face making waves in the sea of sameness. Their styles are anything but boring, with well-differentiated signature looks that have been generating consistently strong sell-through for both specialty and big box retailers. With an extensive variety of colors, patterns and styles, the brand has the ability to give retailers their own distinctive look lessening the "sameness" that is so prevalent in the retail landscape today. The brand combines a young mindset, universally comfortable and flattering fit and "happy" updated traditional styling, all with the subtle Tailorbyrd logo that makes customers smile and cash registers ring.
Originally just a shirt company, Tailorbyrd has officially evolved into a full lifestyle brand with product in 13 apparel and accessories categories, including a licensed "athleisure" inspired collection with added performance and tech features and a new license for belts and bags encompassing colorful reversible leathers, suedes and stretch canvas. One of the earliest licensees, for tailored clothing, has already built a multi-million dollar business, in less than 2 years, driven by a sportcoat & dress pant collection embodying beautiful fabrics, great fit and distinctive styling in a classic yet modern color palette – and, of course, the Tailorbyrd name. (there's even a beautiful Tailorbyrd pin in the lapel of every jacket) The Tailorbyrd guy doesn't mind standing out, just a bit, but always in clothes that are easy to wear and styles that are familiar, with just a playful twist.
Tailorbyrd seems to be flying high these days and CEO Larry Stemerman and EVP Traci Young hope to expand even more in 2017, as Tailorbyrd solidifies its standing as one of the leading lifestyle brands for men and women.

"What a thrill to be experiencing huge sell throughs, in this incredibly difficult market," says Stemerman. "We seem to have found the right formula to attract that regular guy who wants something a bit more updated with distinctive style that is wearable."
With expanded sportswear and tailored collections exceeding plan and new collections in Boys, Dress Shirts & Neckwear far surpassing expectations, the expansion into additional categories including women's, swim, shoes, loungewear, underwear, eyewear are underway and who knows maybe even a Home Collection – Byrd House? – and rumor has it there is talk of a Tailorbyrd Pop-Up store. With current distribution in over 15 countries and a potential new expansion into Japan and South Africa suggests that it is only a matter of time before the little byrd becomes the big Byrd soaring worldwide.
"We've had an incredibly successful first half and our business is better than ever," says Young. "Our team has worked extremely hard. We are laser focused on offering affordable luxury product with a point of differentiation. It's a cluttered marketplace & before we move forward with any idea we make sure we can clearly define that it has a reason for being and fills a void – innovation & ideas move so fast these days that the answer is not always easy."