White milano focuses on the next evolution of an apparel trade show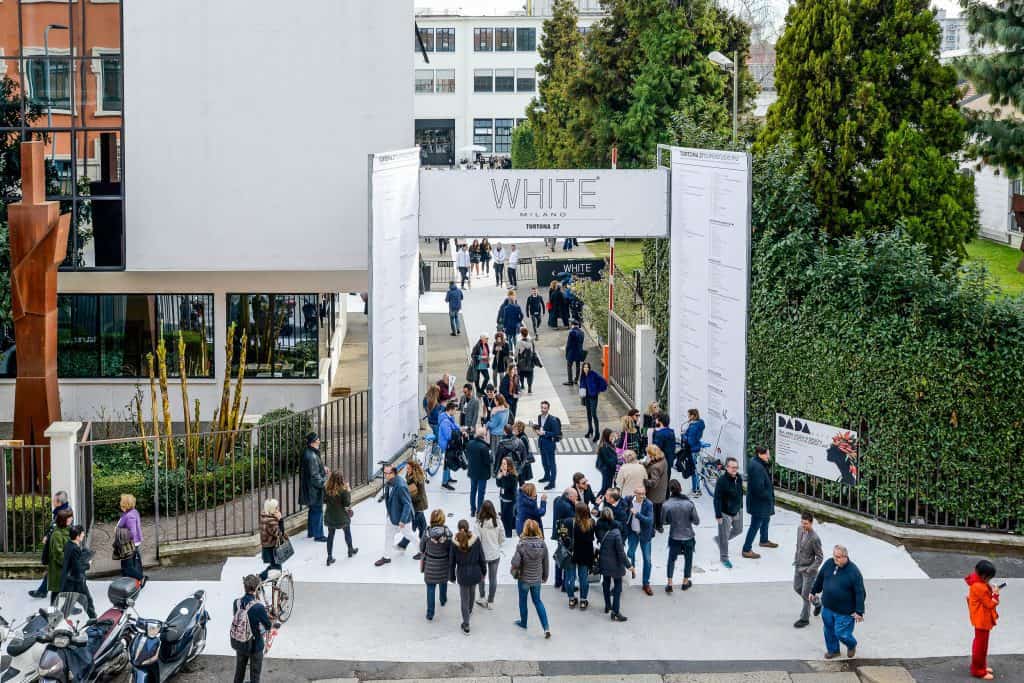 As White Milano opens in the Tortona Fashion District on September 21 to buyers and press from around the world, the showrunner is touting the success of its previous White Man & Woman trade show and its new consumer event White Street Market that took place in Milan this June.
A highlight of this June's show was the debut of White Street Market, a new formula dedicated to business-to-consumer as well as business-to-business markets. Accessible to fashion insiders and to the general public, this section provides an opportunity for brands to sell merchandise directly to anyone at the trade fair. A selection of the best sportswear and streetwear fashion labels were offered as well as a rich program of exhibitions, concerts, workshops, talks, and other activities. This new street market  initiative will be present in only the January and June shows that feature both men's and womenswear.
"White Street Market has rewarded us all, our courage and our great job in developing a formula capable of innovating our sector and making it more contemporary," said Massimiliano Bizzi, founder of White. "At its first edition, over 8,800 visitors came to check out the street market, and it will for sure be part of our future for the men's editions only. The difficulties on the dates of the men's section, which led to lower buyers turnout in Milan during the men's fashion week, is being addressed with this new model. This is what prompted us to get to work and promptly design something utterly new, a new formula involving both the business-to-business and the business-to-consumer markets."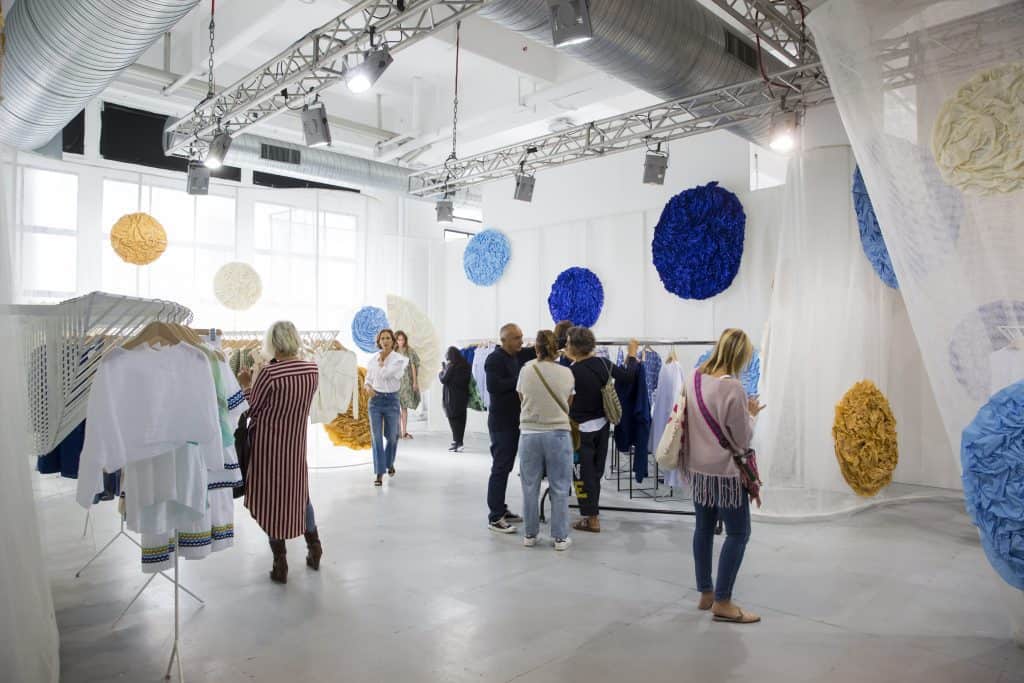 Cristina Tajani, Councillor for Fashion, Design and Productive Activities of the Municipality of Milan, added: "With White, we have immediately shared a viewpoint: the need to rethink the menswear formula, so as to make the most of the close connection with the city and those who inhabit it. The promptness and White's reaction time have allowed us to introduce an extraordinary change at Ex Ansaldo (the area where the show takes place), which has been revitalized also during the month of June."
Another step in revitalizing its men's business, White teamed up with UBM Fashion on a new initiative to unify the European and American marketplaces over the spring/summer '19 season. The partnership aims to strengthen the presence of global menswear marketplaces by creating a cross section of U.S. and European brands, designers and retailers to offer a new international perspective of designers at each trade show.
Timed directly after Pitti Uomo, White Milano CEO Brenda Bellei Bizzi wants more American menswear buyers to come check out her show in January and June. "We have a very particular brand selection," she says. "In Milan, we have the best selection because we scout all over the world. So we have also the best selection of the European brands from Amsterdam, Copenhagen, etc., we scout everywhere. So we hope then that the buyers will decide to visit our trade firm because there is a bigger selection different from the other trade shows that they generally attend."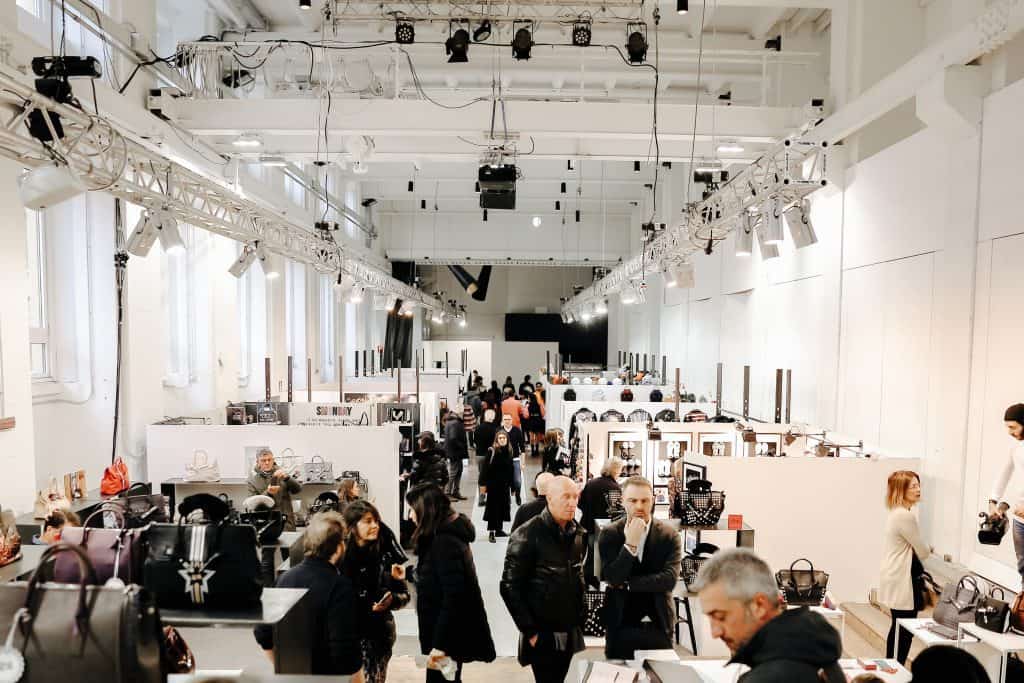 Looking ahead to this weekend's show, with four locations across 22,000-square-meters (approximately 237,000-square-feet) and a brand mix involving 600 businesses, the September edition of White Milano has picked Fiorucci as special guest of the show, A.F. Vandevorst as special project with their 20th Anniversary, plus a special focus on Belgian cutting-edge fashion in addition to the extension of the location Tortona 31. The trade show will also be hosting temporary showrooms – like the Fila showroom, which is going to debut in the Milano Fashion Week's calendar.
"In September we will have a new pop-up store for Fiorucci, where the autumn/winter 2018 collection will be for sale, featuring bright holographic fabrics matched with jersey, vinyl, denim, t-shirts and oversized sweaters, with the iconic print of the angels will be available," adds Bellei Bizzi. "The pop-up can sell to the public but inside the trade show they have the booths for the buyers. This is a very new thing because it is the first time we experiment with both ideas. For sure this is a teaser of January in which we want to approach both the business-to-consumer and business-to-business markets together. We are testing a new way to present the brands, not only the buyer but to the overall market."
White Milano runs from Friday, September 21 through Monday, September 24, with the next White Man & Woman show to run Saturday, January 12, 2019 through Monday, January 14, 2019.