Will the Dress-Up Trend Last?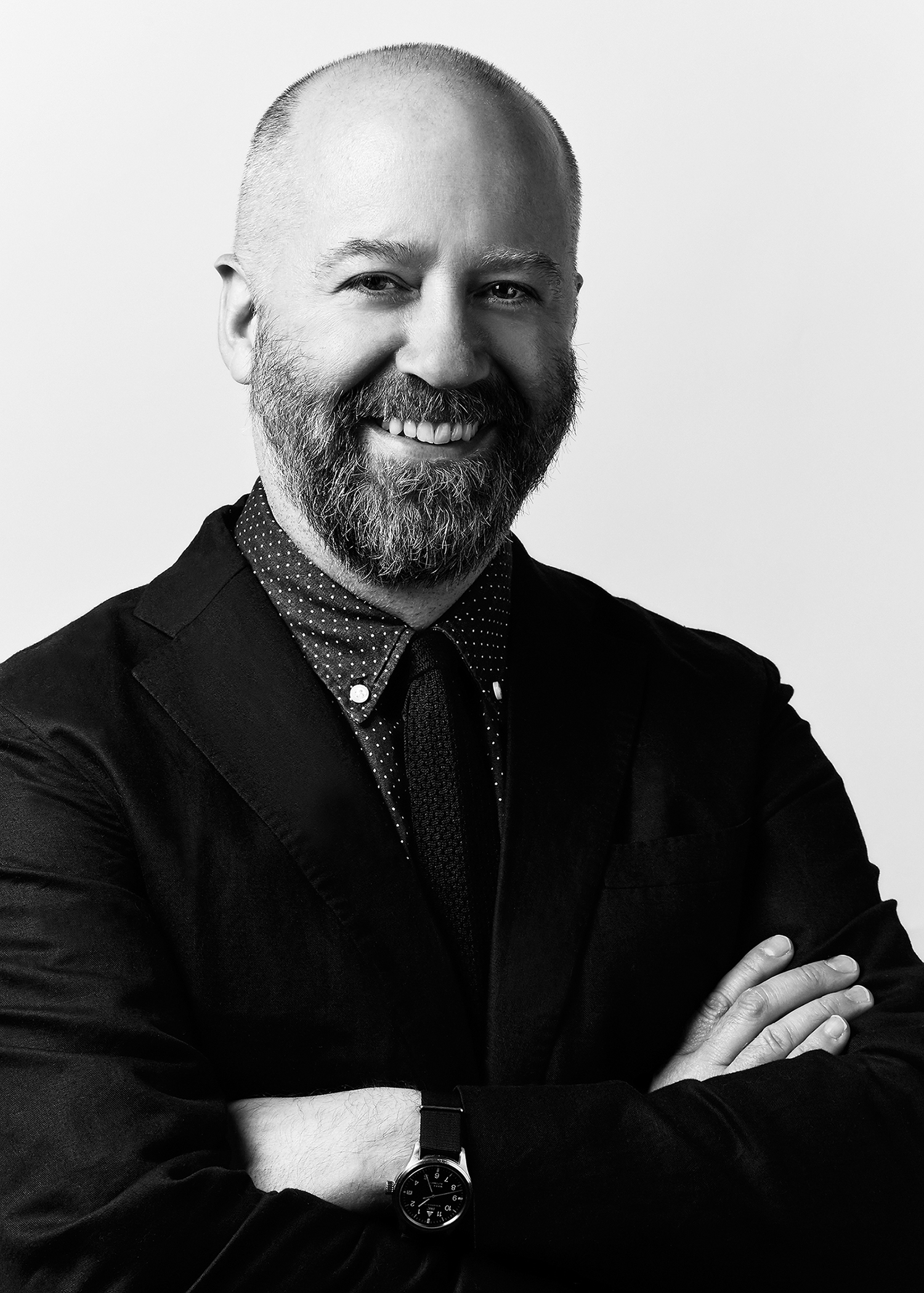 When the Men's Dress Furnishings Association disbanded in 2008, things for the neckwear business looked uncertain. And yet at the same time, the tie business was in the midst of reinventing itself. Looking back, would anyone have believed that in 2014, bow ties would be an important part of the neckwear assortment at both Macy's and Men's Wearhouse?
"We're re-entering—we're not fully there yet—back into a period when guys, especially younger guys, understand what it means to be dressed up and what it means to be dressed casually," Durand Guion, men's fashion director at Macy's, told me last week. He was one of the people we interviewed for a big dress-up section, our upcoming June issue.
Guion credited neckwear with helping spark a greater trend toward dressing up. Within that trend we have ties being worn both with suits and more casually, with jeans and sport coats. But will this trend last? This is a question that's made everyone very nervous.
For what it's worth, both Guion at Macy's and Glen Hoffs, men's design director at Brooks Brothers, think the trend has plenty of life left in it.
"I think we'll settle into this dress-up cycle for a while," says Guion. "We were in that casual cycle for a long, long time. And we won't go completely into a dressy cycle, we'll just start to see more balance, especially as more newness starts to evolve back into sportswear. I definitely think this slow movement toward dress-up will continue to gain momentum."
"It looks like the well-dressed, well put together trend is going to last—at least with a certain segment of the marketplace," Hoffs at Brooks Brothers told me.
To underscore the current popularity of tailored clothing among a new, younger audience, Brooks Brothers collaborated with the streetwear brand Supreme on a limited line of seersucker suits ($549) and bucket hats ($68). Those items were available through Supreme's NYC, LA and London stores and online this month.
Brooks Brothers is reaching younger men in its own stores, too. In the fall of 2011, Brooks Brothers started adding preppy product with slimmer fits, mostly sportswear. Tailored clothing was added as they realized there was a strong demand for slim fits (in dress shirts, slim and extra-slim together now outsell traditional fits), and last fall, the collection was given a name: Red Fleece. Suits like the one pictured at the beginning of this story are sold as separates — the jacket retails for $448 and the trousers for $200.
"It's more casual, but more fashion-conscious than our main line. It's also more American in a way," Hoffs explains, referring to Red Fleece's preppy designs. He traces the shift in clothing fit back to designer Thom Browne (who also designed Brooks Brothers' Black Fleece collection). "What had been a staple with clothing—jackets that covered your seat and the high button-stance—all of sudden got broken down. The jacket got shorter and the gorge of the lapel came up and the button stance changed. And it just took a little while for it to become mainstream but at this point, it's mainstream."
For more about the modern dress-up movement, look out for our June issue.