WILLY CHAVARRIA EXPLORES SUBCULTURES IN SPRING COLLECTION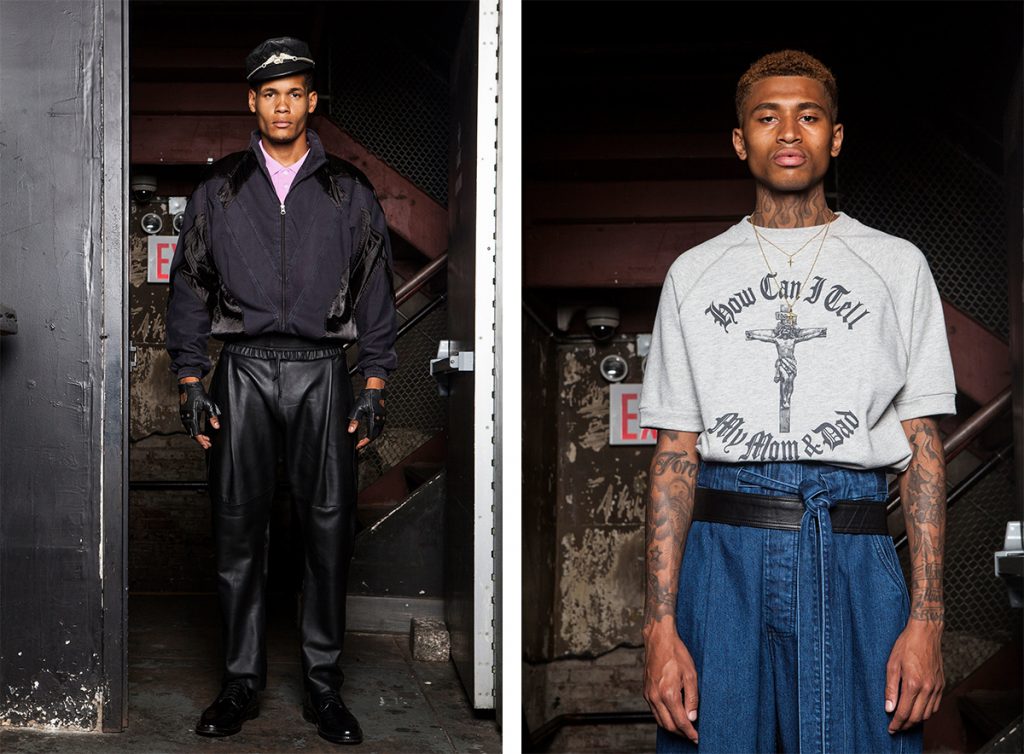 As part of New York Fashion Week: Men's, designer Willy Chavarria presented his spring/summer 2018 Collection, dubbed Cruising, at infamous New York leather cruising bar The Eagle.
This season Chavarria creates a romantic story of converging subcultures by taking elements from California Lowriders and the New York 80's leather scene. He combines these influences to show the beauty of non-parallel subcultures converging creating a unified singularity.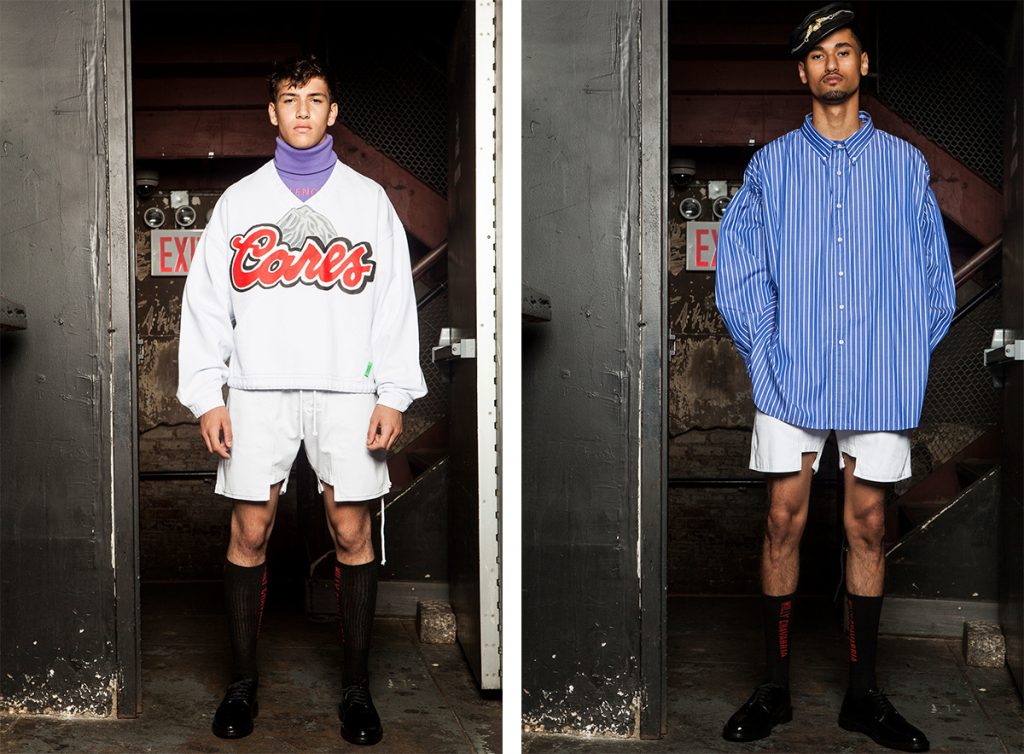 In this collection, we see a combination of relaxed drop-shoulder knitwear incorporating satin and woven twill paneling, wide leg poplin trousers, and accents of black leather. Drawing from his upbringing in rural California, Chavarria has collaborated with his childhood friend and artist, Brian Calvin, to create striking statement pieces that combine their shared experience. White denim with bold graphic imagery highlight this effort.
The full assortment is spiked with surprising color and strong pro-unity statement graphics that have become signature of the Willy Chavarria label. Additionally, heritage footwear brand Florsheim provided its classic Kenmoor style, in black, to tie the looks together.