WOLVERINE TO DONATE PROCEEDS FROM NEW 1000 MILE LIMITED EDITION COYOTE BOOT TO OPERATION FINALLY HOME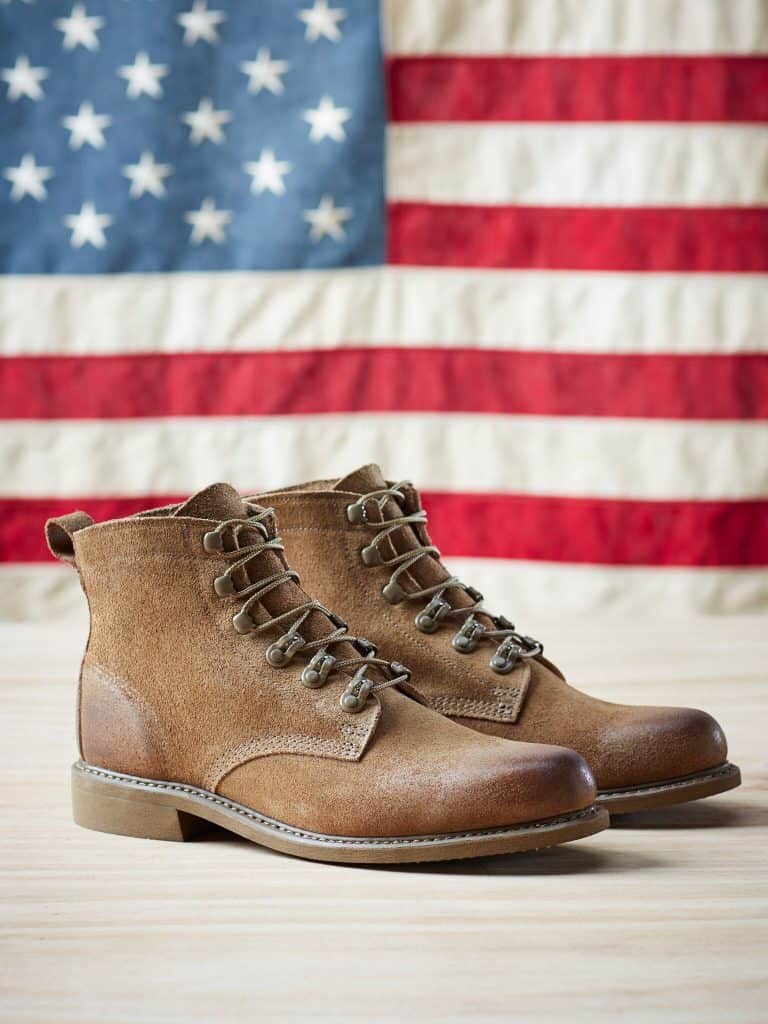 Michigan-based bootmaker Wolverine will launch the Wolverine 1000 Mile Limited Edition Coyote Boot on Tuesday, November 7 on Wolverine.com. In honor of Veteran's Day, Wolverine will donate 100 percent of the limited edition boot sales from November 7 through 14 to Operation Finally Home, a non-profit organization that builds mortgage-free homes for veterans; in addition, the company will also launch Troop ID by offering veterans a discount on all future wolverine.com purchases.
Based on the Original 1000 Mile boot pattern from 1914, the limited edition boot is monochromatic from top to bottom, featuring a Vibram rubber outsole and Horween Natural Marine flesh-out leather, both in a custom coyote color. The boot also features Goodyear Welt construction so that the boot can be re-soled and worn for years to come. Speed hooks and full coyote laces complete the look of a military inspired boot with contemporary styling.
Troop ID, part of ID.me, was founded by U.S. Army combat veteran Blake Hall. The company provides digital identity cards for American military service members and veterans to allow them to establish their credentials online.
"Wolverine has been making comfortable and durable work boots for over 130 years," said Andrew Shripka, vice president of marketing for Wolverine. "Partnering with Operation Finally Home is a way to show our support for veterans and our customers, builders, who generously offer their time and contacts to build custom homes for veterans. Through donations and discounts, we also hope to give a small token of thanks to veterans, active servicemen and women for everything they do."
"We appreciate when great companies like Wolverine step up to support our heroes and their families," said Rusty Carroll, Executive Director, Operation Finally Home. "What a better way to honor our veterans during the week of Veterans Day than to purchase a pair of American-made boots with proceeds helping to ensure that no one gets left behind when it comes to housing."