Y-3 TO DROP JAMES HARDEN-INSPIRED CAPSULE IN LOS ANGELES THIS WEEKEND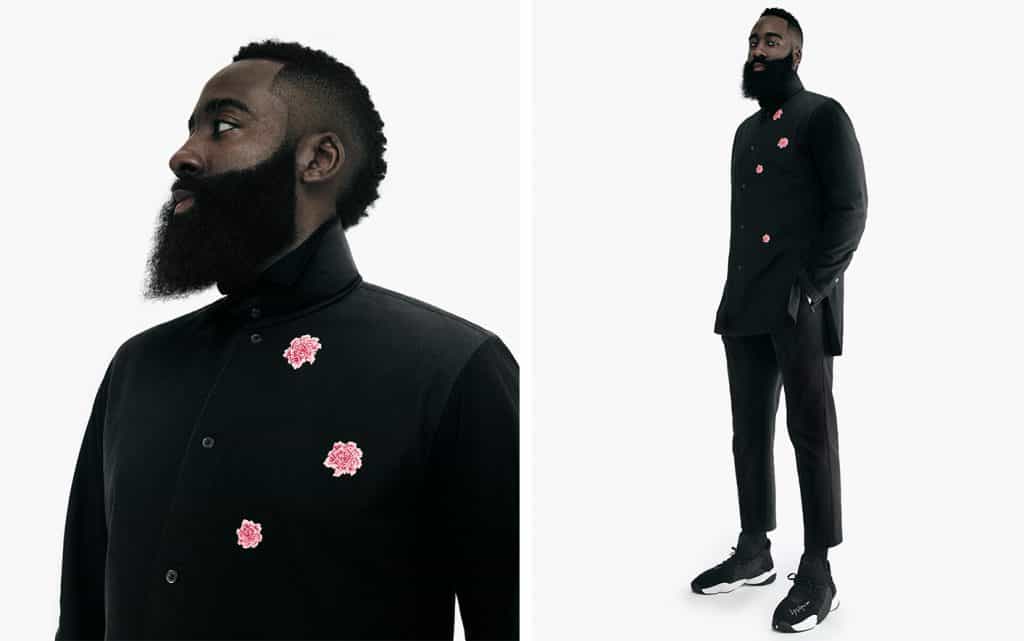 Sport-style brand Y-3 has unveiled a new capsule collection that sees Houston Rockets superstar James Harden through the lens of Adidas and designer Yohji Yamamoto to mark the 747 Warehouse St event, a two-day festival of creativity and basketball culture held in Los Angeles by Adidas.
The Botan flower is the centerpiece of the collection, emblazoned on the clothing, socks, and the Y-3 BYW BBALL shoe. Called the "King of the Flowers", the Botan is a symbol of bravery, nobility, honor, respect, and good fortune.
The apparel in the line provides sports tailoring for off-court style, executed entirely in stark black – with the Botan flower as a sole pop of color. An oversized bomber offers sleek cover, while the tailored shirt and cropped pants play with proportion. The crew sweatshirt proudly features the bright pink Boton flower front and center.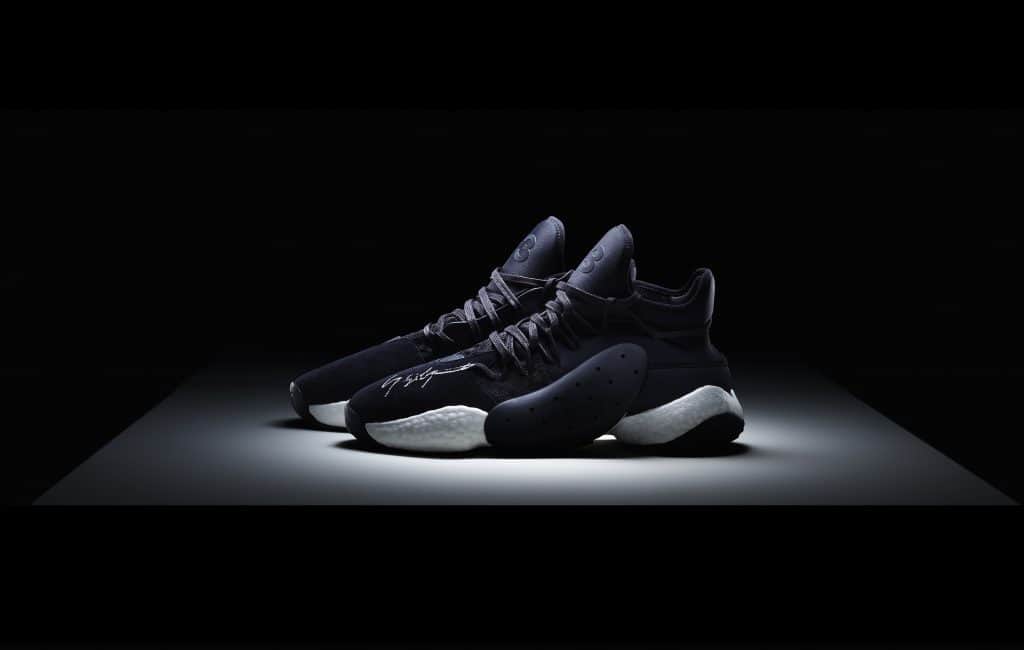 In footwear, the Y-3 BYW BBALL – first glimpsed on the runway in January – makes its debut, translating his style from the courts to the streets, expressing the power and confidence of the basketball icon. BYW stands for "Boost You Wear", hearkening to the iconic '90s Adidas silhouette known for its pod-like midsole design. This modern interpretation incorporates Boost, Adidas signature energy-returning material, into its distinctive midsole meant to act as a natural extension of the body through round geometry that mimics the true anatomy of the foot. Stretch neoprene uppers and a zig-zag lacing system further define the style.
In accompanying imagery photographed by Yvan Fabing and inspired by Japanese Sumi-e painting, Harden's heroic silhouette is emphasized. He moves through a range of poses against a stark white background wearing the collections' key pieces.
The six-piece capsule collection of apparel, footwear, and accessories will be pre-launched on Friday, February 16 and Saturday, February 17 in Los Angeles at the 747 Warehouse St event. The range will release globally in April.