Y/PROJECT EXPLORES NEW SILHOUETTES FOR SPRING '19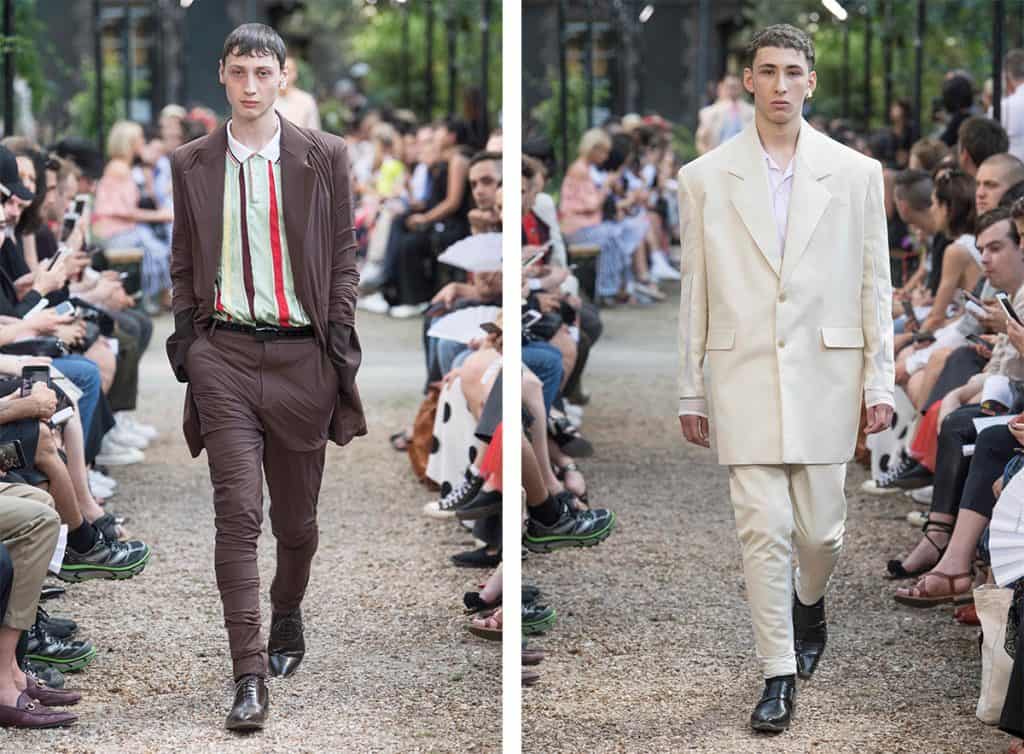 Y/Project takes its spring/summer 2019 men's show to the gardens of la Faculté de Pharmacie de Paris where delicate roses grow next to oleander, mandrake and neurotoxic plants. Just like the garden, the collection puts together contrasting elements that work as a harmonious eclectic ensemble.
This season, creative director Glenn Martens introduces a number of new silhouettes through a new "Christo-esque" technique of wrapping lycra and nylon around blazers, coats, hoodies, bodysuits and mini-dresses. Completely removable, the overlay acts both as a protective and styling element.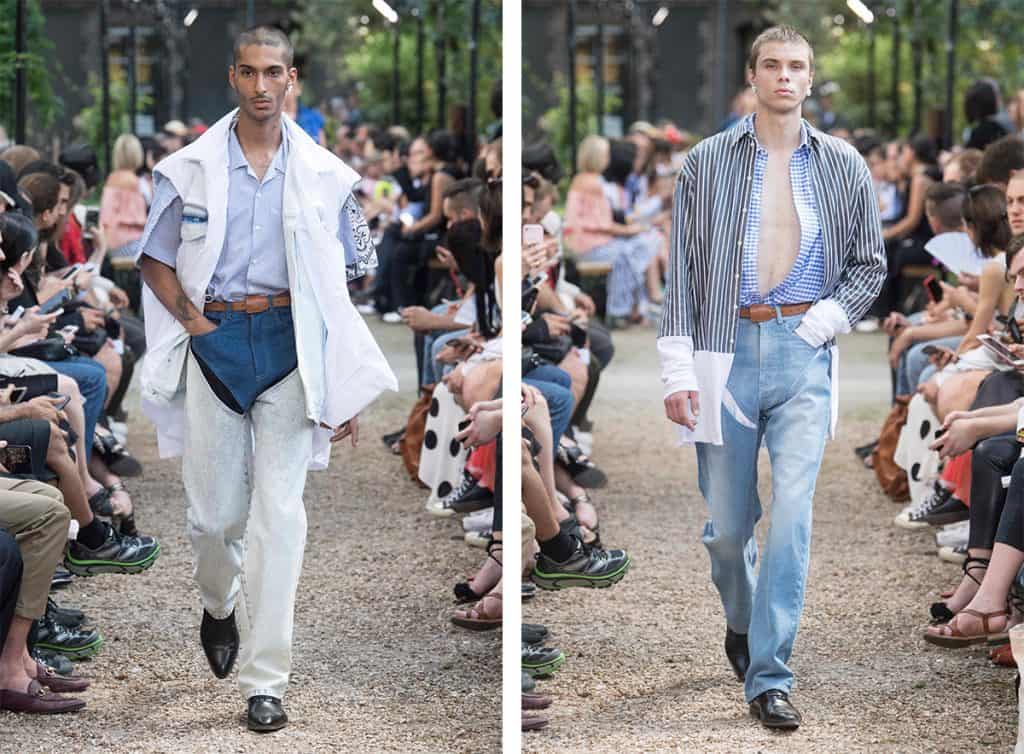 The spring/summer '19 collection also features a new volume-creating technique with "pop out" 3-D constructions found in boxy jean jackets and pants as well as a new handmade "spider web" textile colorblock layered over studs.
Key pieces include the "Christo-esque" tapered pastel suits with transparent inner sleeves and leg details, trademark hot pants that go even more extreme – also reflected into the men's mismatched pattern jeans, and bi-material paisley paneled summer shirts.
Accessories throughout the collection include gold and silver oversize "Calder-like" earrings, heavy chains abstract neckpieces, flower print and braided transparent plastic belts, echoing the runway surroundings.