YEAR IN REVIEW: TOP 8 FASHION TRENDS AND STYLE STORIES OF 2017
As the year comes to a close we recap this year's top read and most popular stories. Take a look back at the top 8 important style and fashion happenings of 2017.
---
Luxury tailoring
weighs-in with bold colors and patterns that combine with punched-up furnishings to deliver a true sartorial knockout.
---
Check out
some of the best-dressed ladies and gents spotted by
MR
web editor Stephen Garner at the 92nd edition of Pitti Uomo in Florence.
---
Fall 2017
outerwear
is ruggedly handsome, deceivingly technical and is rich in texture, color, and pattern. You've been warmed.
---

We touched on some key items for spring '18 in our last issue, but here I get into the strongest trends I found during my visit to London, Florence, Milan, and Paris this past June.
---
He had the name,
the looks
, and the love of his life but sadly, it was for just a brief shining moment.
---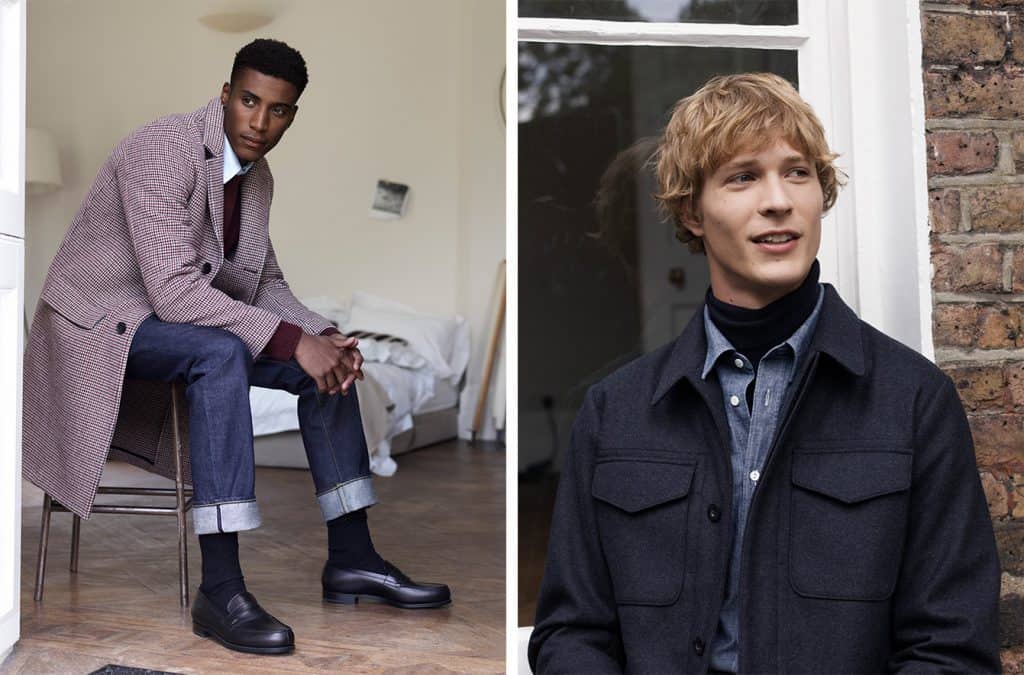 Online menswear retailer Mr Porter will launch its first private label brand, Mr P., on its site on Tuesday, November 7.
Created by a team of in-house designers, Mr P. is intended to be a year-round collection of classics, centering on an essential range of core staples. In addition, there will be five limited-edition capsules every year – each trend-driven, seasonal and inspired by a style icon past or present. The retailer's muse for the November launch capsule is 20th-century British painter and portraitist Lucian Freud, during his prime in 1950s London.
---
At the tip of Long Island; jutting out into the Atlantic is a sleepy little fishing village; filled with surfers trying to catch one final wave before the last summer sun sets; they call it
the end
…
---
Just because you are "larger" than the average sized man, does that mean your search for great-looking clothes has to be limited to so-called "big and tall stores" or off-price chains? The answer, says James Anthony, founder of the style platform Riot Bear, is a resounding no. Anthony stresses that "bigger dudes" do have options; the bad news, he says, is that their search for fabulous fashion is harder than it needs to be.
"I love fashion, and I love going into brick-and-mortar stores to find great clothes for my – or any – silhouette," says Anthony. "I think whether it's Gap or Gucci, it can be a fun adventure. But that said, there is much more demand for large sizes than most brands are willing to accommodate, and that's really a missed opportunity. Too often, brands only carry their biggest sizes online, or they make three pieces to be spread across the entire United States. The fact is, bigger-size clothing should be better incorporated into every brand and every store. It shouldn't be considered a novelty."