Z ZEGNA CONTINUES ITS PERFORMANCE PUSH FOR FALL '18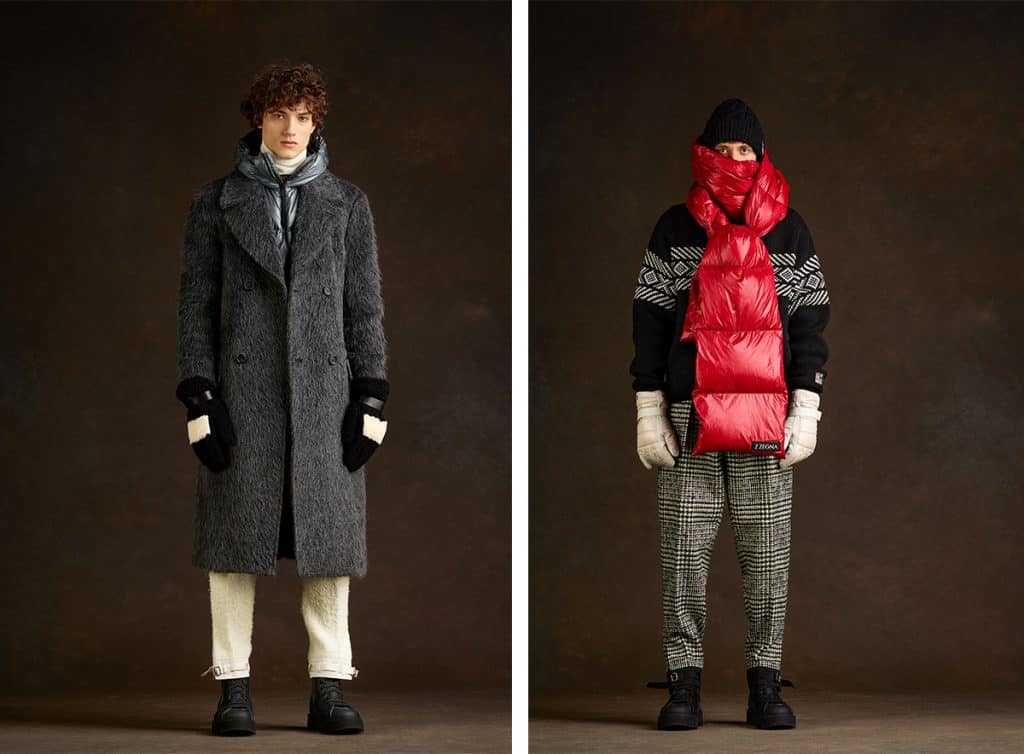 For fall/winter 2018, luxury Italian brand Z Zegna continues its commitment to performance-backed wardrobes, where tailored and tech underpinnings converge to deliver multifunctional attire for the modern adventurer.
Trekking becomes the main inspiration of the season as warm colors and patterns play homage to the natural splendor of Oasi Zegna, the mountain territory that covers an area of about 100 square kilometers in the Alps around Biella, including the first 26 kilometers of the Panoramica Zegna road.
Silhouettes are ample yet contained, with rounded down jackets and tapered trousers. Bouclé, tweeds, and checks are paired with quilting and technical finishes, maxi pocket detailing featured on pants, outerwear, and detachable accessories.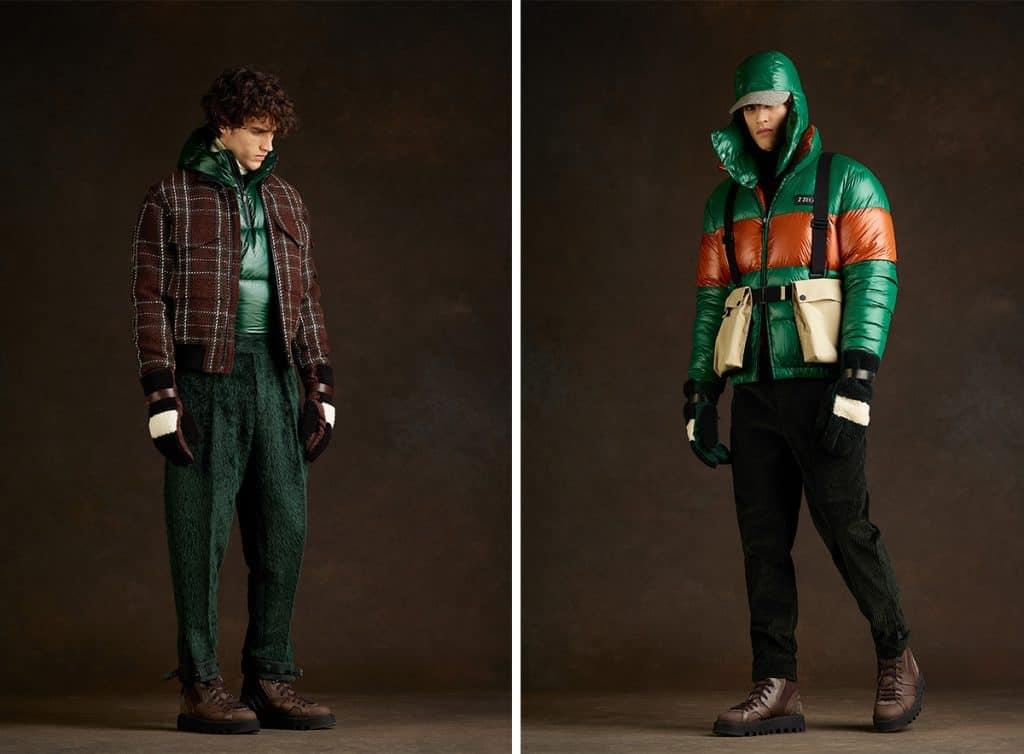 Once again, TechMerino with its athletic leisure attitude is an integral pillar of the collection's urbanized alpine appeal. The styles presented at Pitti commemorate the legendary Gruppo Sportivo Zegna (GSZ), successor to the 1930s sports program that was organized by the Ermenegildo Zegna company for its associates and employees in Trivero.
The combination of easy comfort and performance returns this season with a new interpretation of the TechMerino Wash & Go suit. Available in light grey mélange or flannel, this machine-washable suit can be washed and dried at home and worn immediately thereafter.
TechMerino sock sneakers and boldly modern trekking boots with high-impact soles round out this season's offering.