3 CASUAL SHOE TRENDS FOR NEXT SPRING

Spring 2018 is all about the casual shoe, without a punchy brogue or tight wing-tip in sight. Espadrilles are worn with suits; the rubber-soled slide comes out of the locker room and onto the runway; and sneakers get sent on exotic vacations to soak up some culture. There are even casual hybrids like the Tod's shoe above that don't have names yet. It has the upper of a sneaker, the jute rope trim of an espadrille and the sole of a classic Tod's driver. "Espadriver"? "Driverdrille"? Whatever you call it, your feet are going to have one happy spring.
SNEAK ATTACK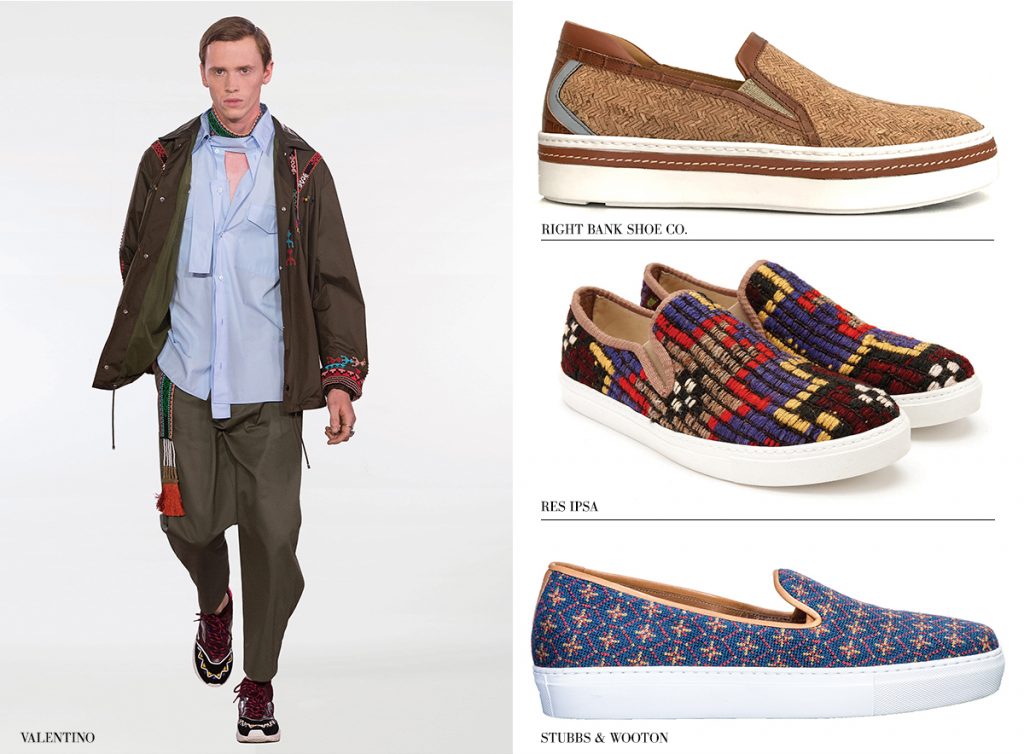 Valentino designer Pierpaolo Piccioli showed only brightly colored sneakers with the spring collection and he wasn't alone. While the sneaker itself is certainly nothing new, what is different are the exotic fabrications and embellishments, such as needlepoint, vintage kilim rugs and cork. What we're seeing isn't a ''Forrest Gump''-like running shoe paired with a suit, it is a sneaker as interesting as the clothes it is being worn with.
DRILLE TEAM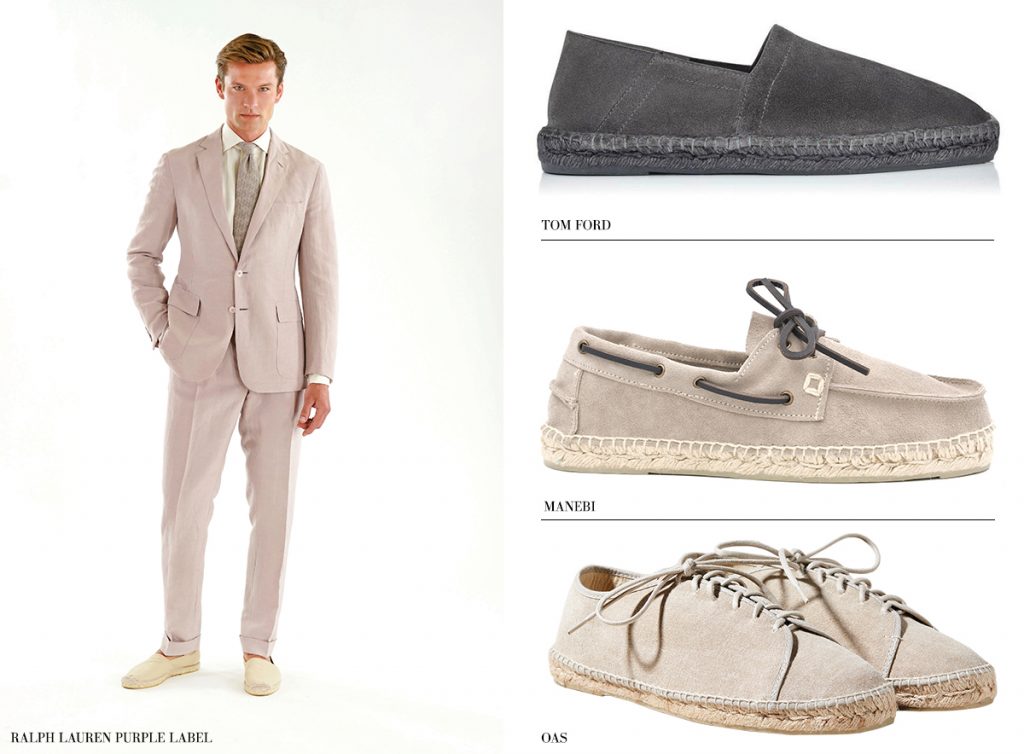 Ralph Lauren showed espadrilles, long regulated to lawn parties and beach dressing, with all the suitings in his ultra-luxe Purple Label Collection. Traditionally shown in lighter-colored canvas, espadrilles arrive next season in a rainbow of sophisticated shades, plus in leather and suede. Some even have added laces to make them look like a chic hybrid of slipper and sneaker.
SLIDE SHOW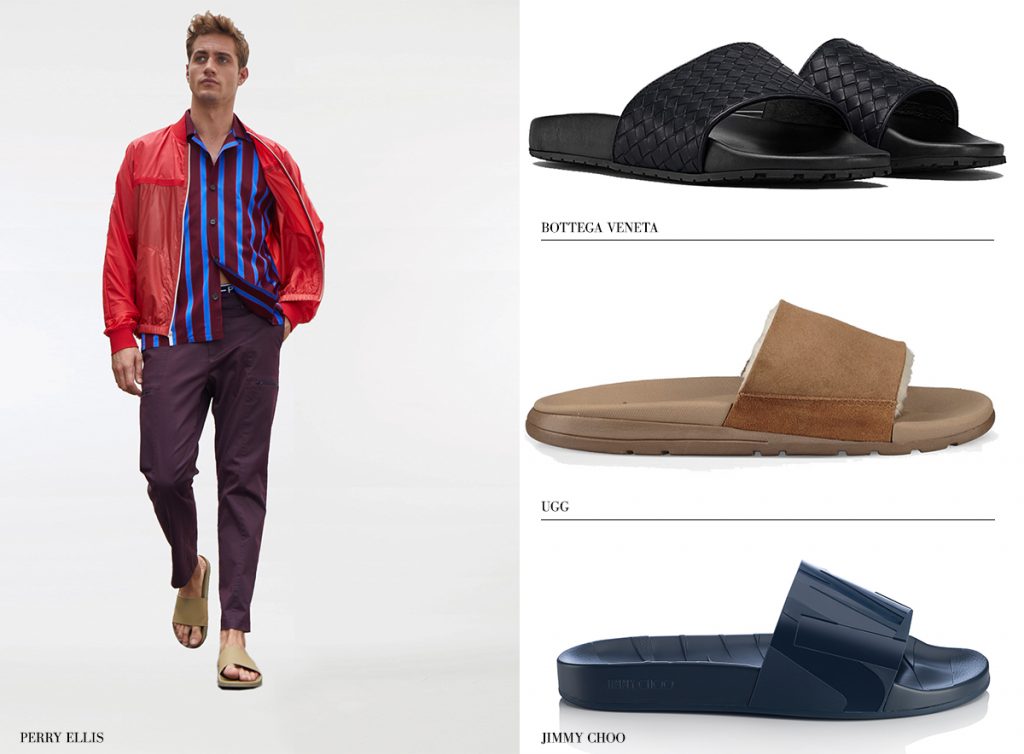 The pool slide, reinvigorated in the past few years by street culture, is now a must-have shoe silhouette. We are seeing leather and suede versions as well as the traditional rubber one. Says Perry Ellis creative director Michael Maccari: "Slides can be worn with socks, as we've shown in past seasons, or simply as is. The versatility of these slides is completely modern and helps to solidify an effortless look."