ABERCROMBIE & FITCH UNVEILS NEW LOOK, BRAND IDENTITY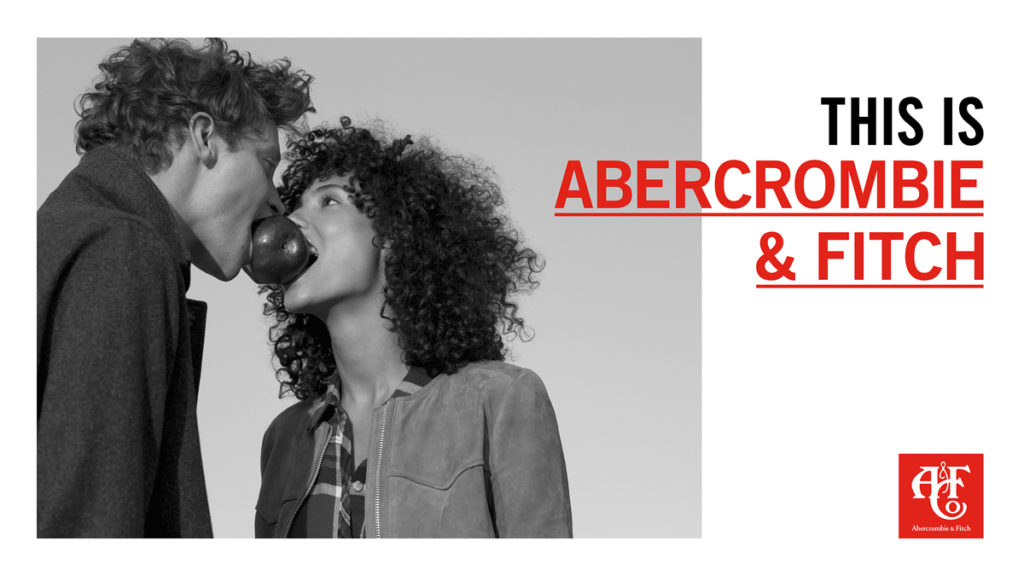 Ohio-based teen retailer Abercrombie & Fitch Co. has introduced a new, redefined identity for the brand, reflecting the character, charisma and confidence of today's consumer while honoring the brand's 125-year heritage as a quality, casual, and distinctively American luxury brand.
The new brand conviction will be launched with the company's largest ever advertising campaign to kick off this year's holiday season.  At the same time, A&F will introduce a completely redesigned website, all-new digital advertising across video streaming websites, music platforms, and social media, and out-of-home marketing in New York City, Los Angeles, and Chicago.
"This new brand position is the product of an 18-month effort to create a brand identity that communicates our focus on our customers' needs and aspirations," said Fran Horowitz, president and chief merchandising officer of Abercrombie & Fitch Co.  "Rather than buying clothes that symbolize membership in an exclusive group, today's consumer celebrates individuality and uniqueness.  Our new brand reflects that confidence and independence of spirit as well as our own dedication to a more diverse and inclusive culture."

"I am excited with the work that has been done by the A&F team which, under the exceptional leadership of new brand president Stacia Andersen, shaped this new identity and is bringing it to life at every consumer touchpoint. While our marketing will continue to develop, we are embracing this opportunity to show the world it is a new day at A&F," concluded Horowitz.
The holiday campaign, shot by acclaimed photographers Josh Olins and Matt Jones, will be introduced with "teaser" advertising designed to pique consumers' interests, challenge their notions of the ANF brand and encourage them to explore the changes that have taken place at ANF over the past two years.  The message in the first phase — People have a lot to say about us. They Think They've Got Us Figured Out — will be followed up with the holiday messaging, This is Abercrombie & Fitch, illustrated by images that are optimistic, inclusive, and emotional.
"Our new creative features fresh and candid imagery that invites consumers to experience assortments that capture a new perspective of effortless style and beauty, elevated to a more sophisticated level, as well as our enduring commitment to quality," said Andersen. "Under the guidance of Ashley Sargent Price, the brand's first-ever creative director of marketing, customers are now being exposed to the visual and stylistic progression in stores and online."