AETHER APPAREL OPENS UPPER EAST SIDE POP-UP SHOP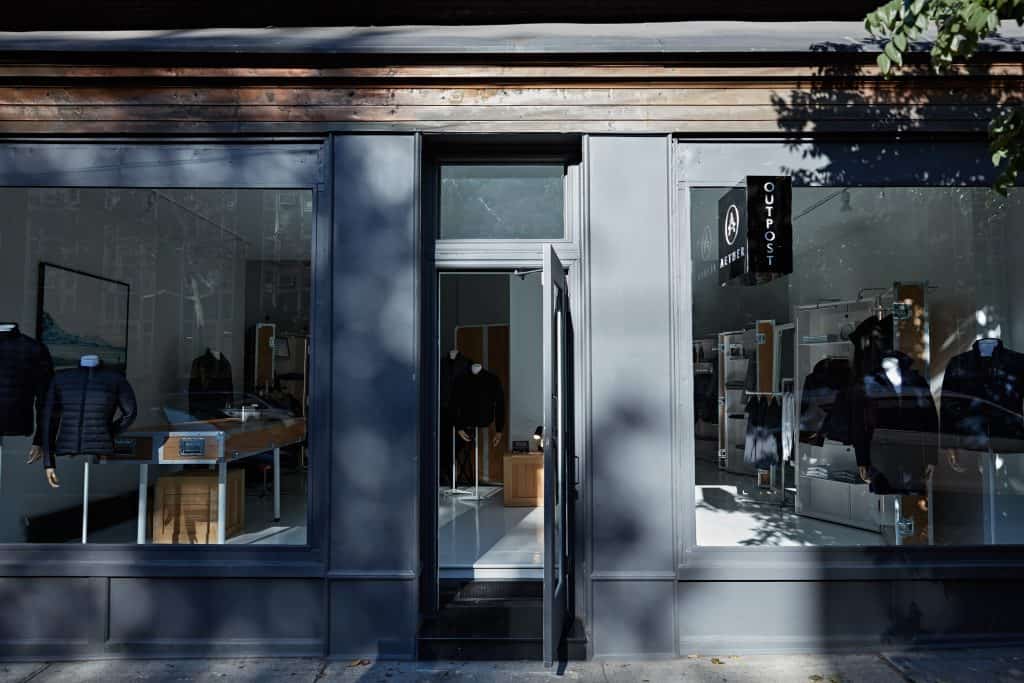 High-end technical apparel brand Aether Apparel has announced the opening of its fifth retail store in the States.
Dubbed AetherOutpost, located on 1082 Madison Ave on the Upper East Side, the 1,000-square-foot store is a temporary pop-up shop that will be open through January 31. It is the second Aether location in Manhattan, with the other, permanent store located at 13 Crosby Street in SoHo, NYC.
Aether once again teamed up again with the Paris-based designer Thierry Gaugain to create unique, versatile displays that were both aesthetically beautiful yet functional and easily movable. Gaugain and Aether created six custom flight cases to display the product on both shelves and faceouts, featuring a ring of LED interior lights and an adjustable center track. One of the flight cases also transforms into two tables which are used as a cash wrap or for additional product displays — the same case holds two full-length mirrors.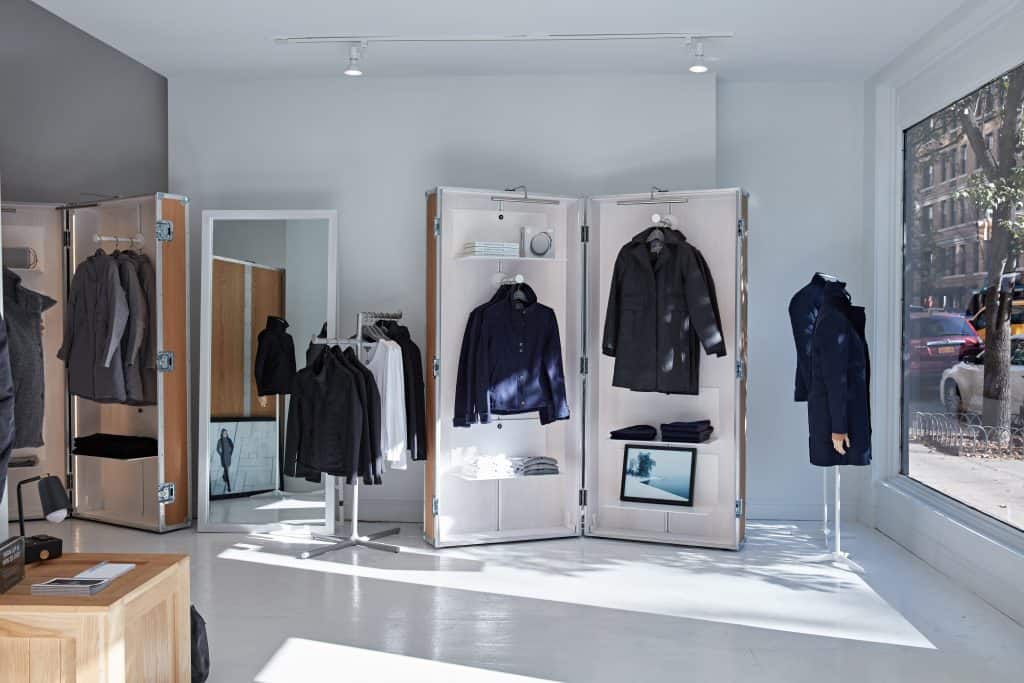 In addition, Aether worked with Neal Feay in Santa Barbara, Los Angeles to come up with textured aluminum T-stands — Gaugain created a balanced rack using a single piece of wood and two twisted aluminum legs to form a visually stunning way to showcase the collections.
With this new pop-up, Aether created a unique retail experience that is both easily transportable and stays true to the brand's trademark minimalist aesthetic. Lightweight and easily packable, the pop-up concept can be transported around the world and be set up in just a single day. Serving as Aether's response to the currently troubled state of the retail scene, the pop-up concept allows the brand to expand its retail footprint in a variety of open retail spaces in prime locations.