ALASKA AIRLINES DEBUTS NEW UNIFORMS CREATED BY SEATTLE-BASED DESIGNER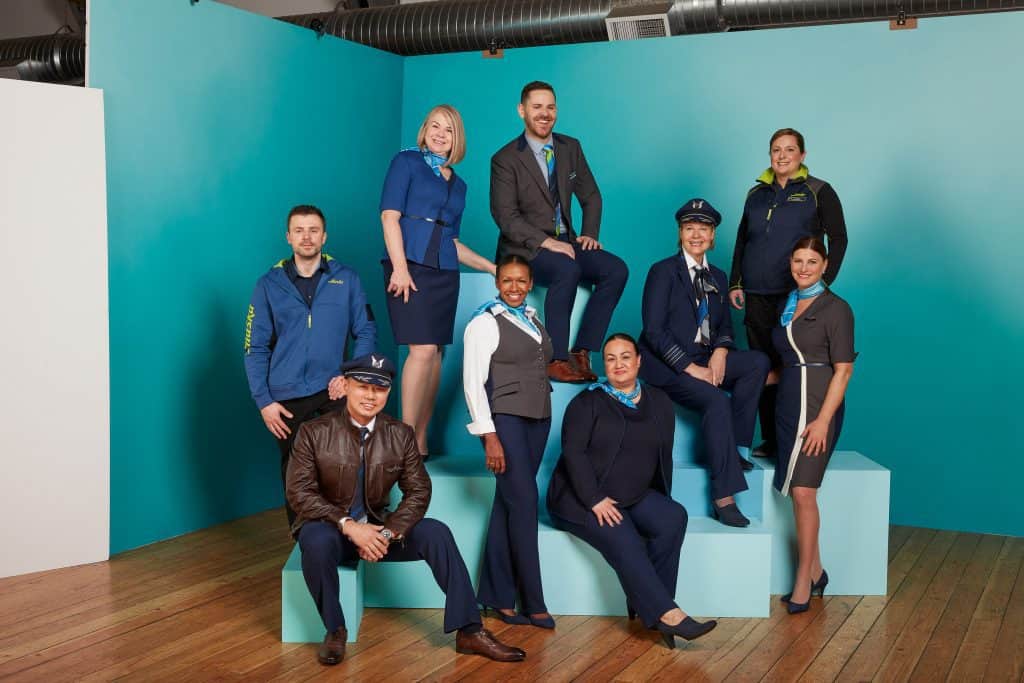 Alaska Airlines has tapped Seattle-based fashion designer Luly Yang for a new West Coast-inspired line of uniforms. At a fashion show this afternoon inside Alaska's Sea-Tac hangar, employee models walked the runway, showcasing over 90 garments and accessories to thousands of employees. The designs, which has been more than two years in the making, will clad 19,000 Alaska, Virgin America, and Horizon Air uniformed employees starting in late 2019.
"Luly's designs perfectly capture our fresh, West Coast vibe and we're absolutely thrilled with the collection," said Sangita Woerner, Alaska Airlines' vice president of marketing. "Like our refreshed brand, launched in early 2016, our new uniform collection includes bright pops of color, clean lines, and stunning finishes, creating a stylish yet approachable look."
Echoing Woerner's remarks was Justin Fitzgerald, a flight attendant who worked for Virgin America and now Alaska Airlines. "The Virgin America uniform has been such a sleek and modern look that I thought it would be so hard to top," he said. "Seeing Luly's designs brought to life has been super exciting! Ms. Yang has taken a lot of our input and has created a very cool, classic yet modern, West Coast vibe!"
"Working on the Alaska Airlines custom uniform program has been one of the most complex and rewarding challenges of my career," said Yang. "With 45 sizes per style and 13 very distinct workgroups, this was the ultimate puzzle to solve. My hope is that employees feel that they were heard throughout this process, love the collection and wear their uniforms with pride."
The uniforms will make their official debut next week, with 130 employee wear testers – flight attendants, pilots, customer service agents and lounge employees – putting the uniforms through their paces for the next 60 days.