BAND OF OUTSIDERS SKATES INTO FALL 2018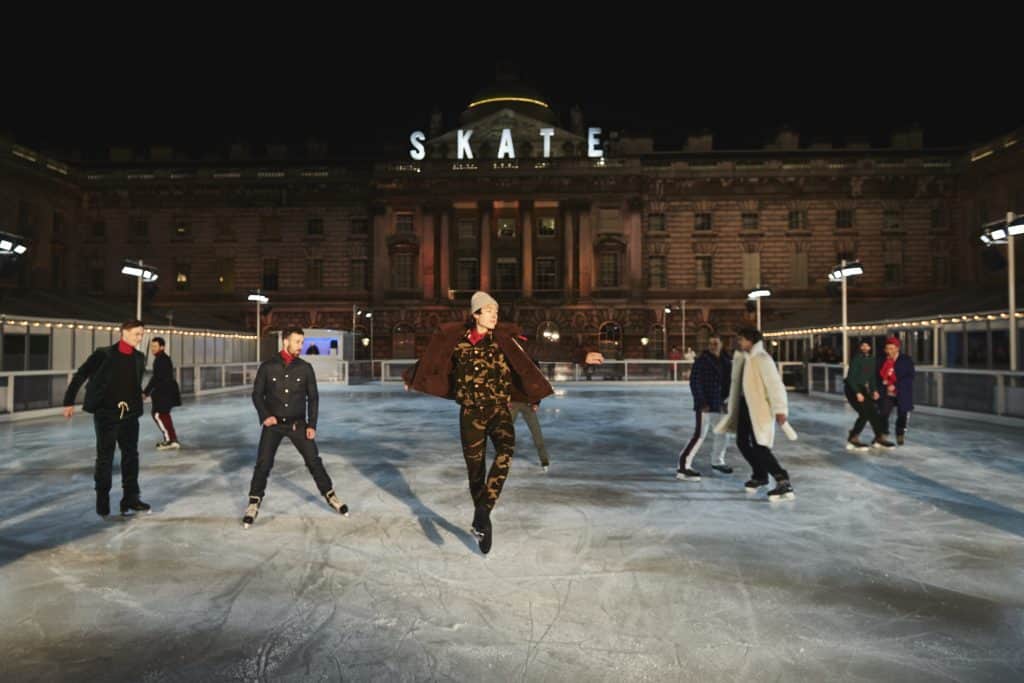 Los Angeles cool-kid brand Band of Outsiders hopped the pond again this season to present its new fall/winter 2018 collection in London. The show, which took place on the ice rink at Somerset House in central London, stayed true to the brand's tongue-in-cheek ethos.
As an ode to the great snowy mountains, this season's main colors were named after iconic ski-resorts around the world; such as grey, white, red, and beige. Prints allude to winter high life, like the baring polar bear, the band skier, the mountain runner, the alpine crosser, the ridge runner and the jaeger blizzard. Classic pinstripe gets twisted and turned in the slope print, also found in Band's newest collaboration, with Stutterheim, on its iconic raincoats. It returns as a gentle background to Band's seasonal printed skiers.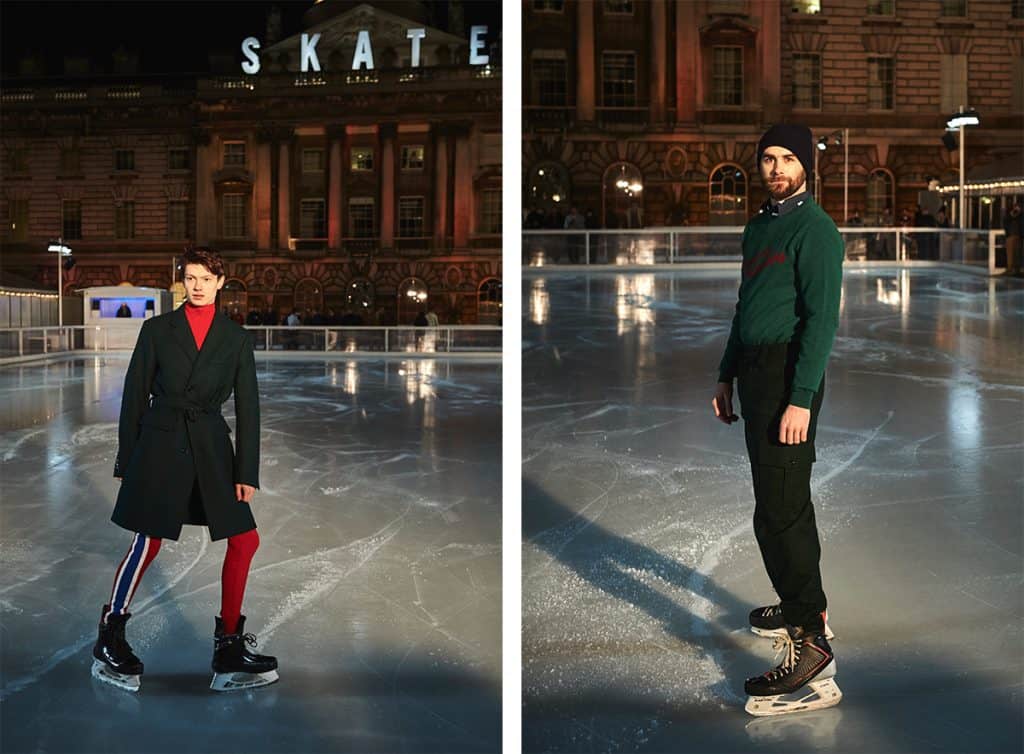 A variety of lush materials fit for winter are present in this collection, with a big focus on outerwear and high-quality wool knitwear, on which Band collaborated with The Woolmark Company and its sourcing tool 'The Wool Lab', featuring some of the best Merino wool yarns in the world. The unique teddy bear coat from fall/winter '17 makes a booming come back, in polar bear white this time, with a red and blue belt for contrast.
Indoor winter times are enjoyed Band-style too, with the introduction of comfy pajamas. Shearling coats are another first, as well as some great wool accessories like beanies and scarves. Printed and embellished denim and corduroy trousers match the warm, wool tops and coats perfectly.
The brand's tailoring is nonchalant, with Band's now renowned jackets and 'formal tracksuits', redesigned for daily wear. The Band bomber reappears in new prints, and in versions with this season's polar bear or nostalgic alpine-inspired Band logo on the back.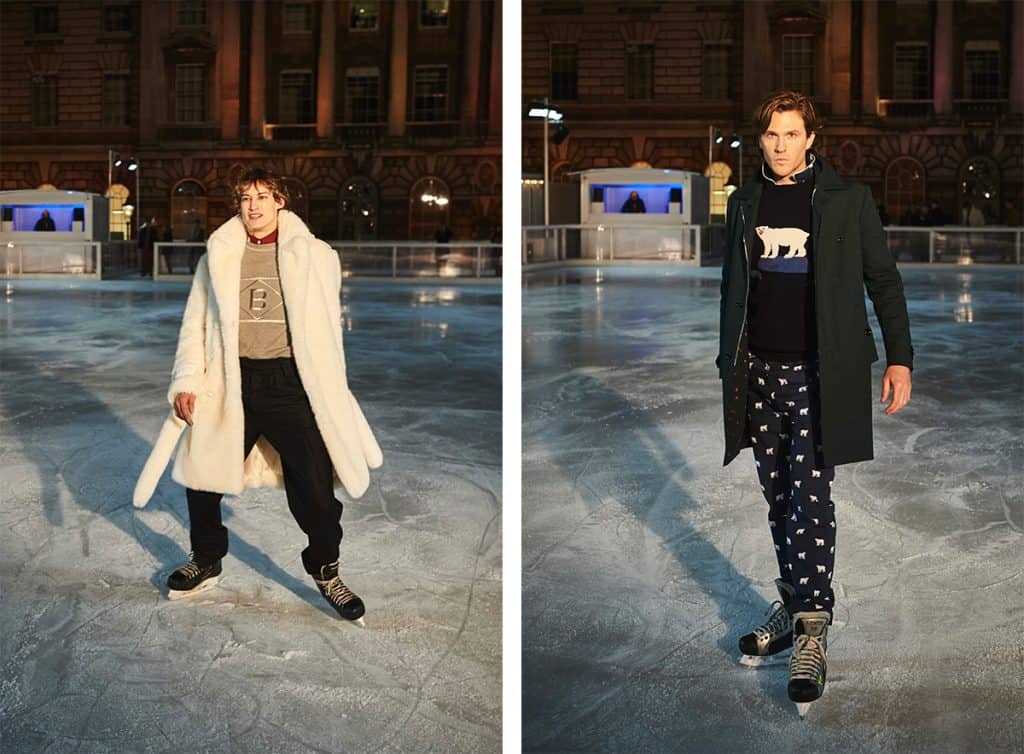 Photos by Roy J. Baron