BELSTAFF EXPLORES NEW TERRITORY FOR SPRING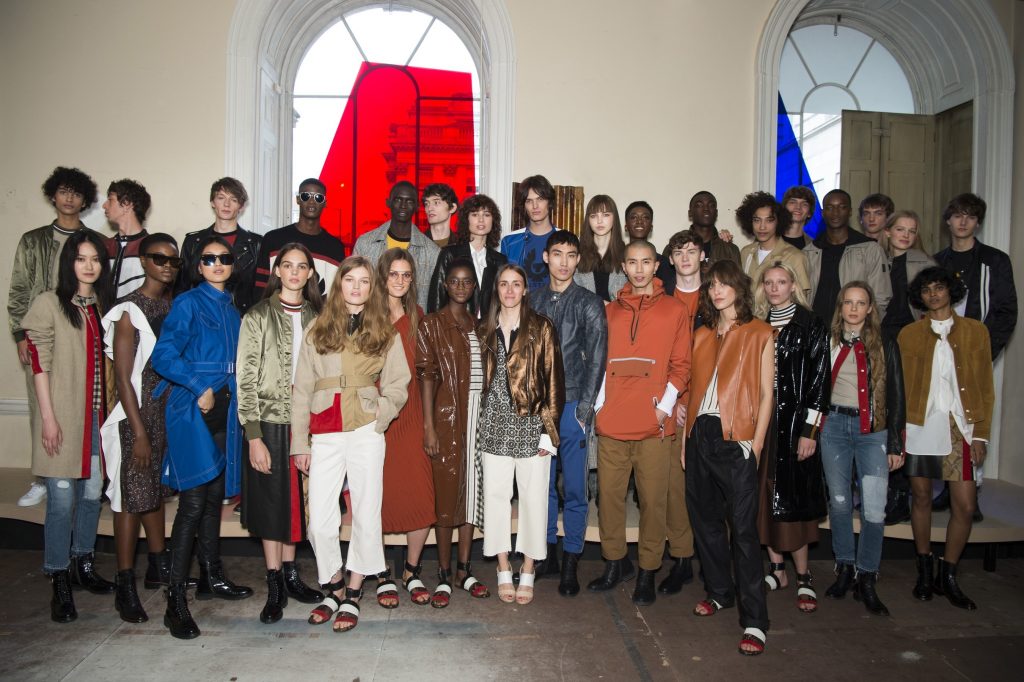 British heritage brand Belstaff unified its men's and women's collection for spring/summer '18, which too inspiration from the epic adventure and journey of the riders of the Paris Dakar rally. Travelling through extreme conditions, it was in these uncharted territories that riders encountered many different cultures, climates and terrains which translates into the collection, mixing modern performance fabrics with retro sports graphics and prints.
Taking inspiration from the late 70s and early 80s era, the rally was less about the race and more a voyage of self-discovery, with riders needing courage and fortitude to complete the journey, never knowing what was to greet them around the next corner. This sense of the unpredictable is very much represented in this collection, rich in multi-seasonal technological innovation, mixing luxurious fabrics and bold prints with functionality. The many countries and terrains the rally passed through provided the perfect inspiration for Belstaff to showcase new modular, lightweight and highly technical styles that are protective and wearable in all climates.
"The pioneering spirit of Belstaff's founder Eli Belovitch can be seen through the developments in this collection in the new technology used, in the fabrics and construction," said Delphine Ninous, creative director. "Our iconic outerwear continues to evolve, with classic silhouettes reinterpreted for the modern consumer, and new styles showcasing the modernity of the brand. The collection also celebrates a more graphic and bold colorful offering for the summer season."
Belstaff showcased the collections in the iconic London venue of Somerset House, in the newly opened wing, the Lancaster Rooms, with guests arriving via the British landmark of Waterloo Bridge. The raw and dilapidated space with high ceilings and original arched windows is juxtaposed with modern shards of block colors, evoking the graphic nature of the collection while the conceptual sand dunes of the African landscape provide the setting for the model vignettes.
"Through Delphine's new leadership as creative director we are proud to showcase the modernization of our incredible, iconic and British heritage brand," added Gavin Haig, CEO of Belstaff. "Focusing on innovation, functionality, color and new materials Delphine delivers a strong aesthetic interpretation of the brand into product, respecting our great 93-year history but always looking forward, designing for our global modern urban adventurer."