BIG FLOWER REOPENS EAST HAMPTON STORE FOR SUMMER SEASON
Hampton's lifestyle apparel and accessories brand Big Flower has reopened for a second season in its original brick-and-mortar store, located at 23 Newtown Lane in East Hampton, NY.
Following a successful launch last summer, Big Flower founder and designer, Greg Ammon, along with his wife Stacy Ammon, have expanded the brand with additions to both the existing men's and women's collections and lifestyle products, and are debuting the Little Flower Collection for boys.
"We're excited to bring Big Flower back to East Hampton with a growing collection of summer essentials," said Greg Ammon. "The brand continues to extend the Hamptons lifestyle to everyone through comfortable clothing and products that are versatile for a weekend away and all year round."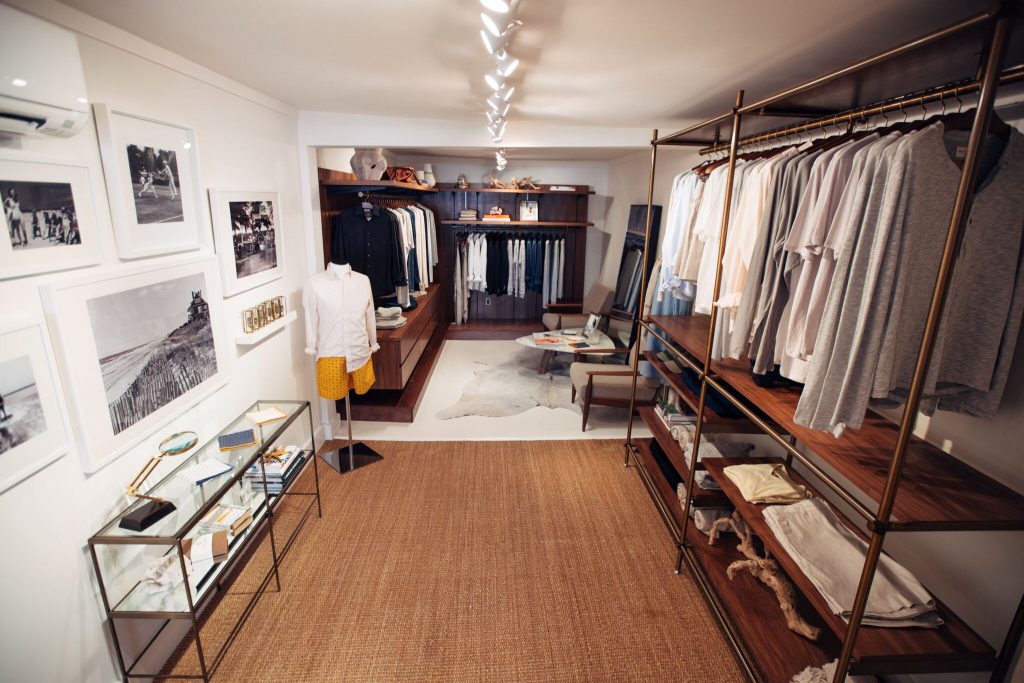 This year, the line will feature a variety of Italian linens perfect for any vacationer's resort wear collection or weekend wardrobe staple. The men's collection includes a full range of handmade, contemporary wear and accessories, including the brand's best-selling swim trunks, breathable button-downs, unlined suiting, ultra-soft t-shirts, joggers, shorts, summer-weight sweaters, henleys, stretch linen trousers, solid and striped linen shirts in slim and normal fit, and the newly added polo shirts and cotton belts. The Little Flower Collection will be introduced for boys 4-12 years old. Initially, it will include swim trunks that replicate the men's design with ten patterns to choose from and linen shirts.
Stacy Ammon was inspired by the new fabrics to create a line of linen shirts, similar to the men's collection, to join the womenswear capsule featuring last year's summer basics and necessities, including tunics and beach dresses. Additionally, the women's collection will broaden this year with the debut of a custom jewelry line of unique, hand beaded necklaces designed with a variety of gemstones and natural stones. Each one of a kind piece is inspired by the Hampton's relaxed lifestyle embodying an effortless approach to classic beach style. Embracing the meaningful qualities each stone exudes, the collection is thoughtfully crafted in the USA.
The lifestyle collection features silk pocket squares, hats, and weekender bags along with Big Flower's custom tea, which is served complimentary in the store's inviting lounge area. New linen blankets and towels are luxurious, must-have accessories on the East End. Other new releases capture the nostalgia of the Hamptons with the Weekend Comfort candle and exclusive Big Flower table tennis racquets.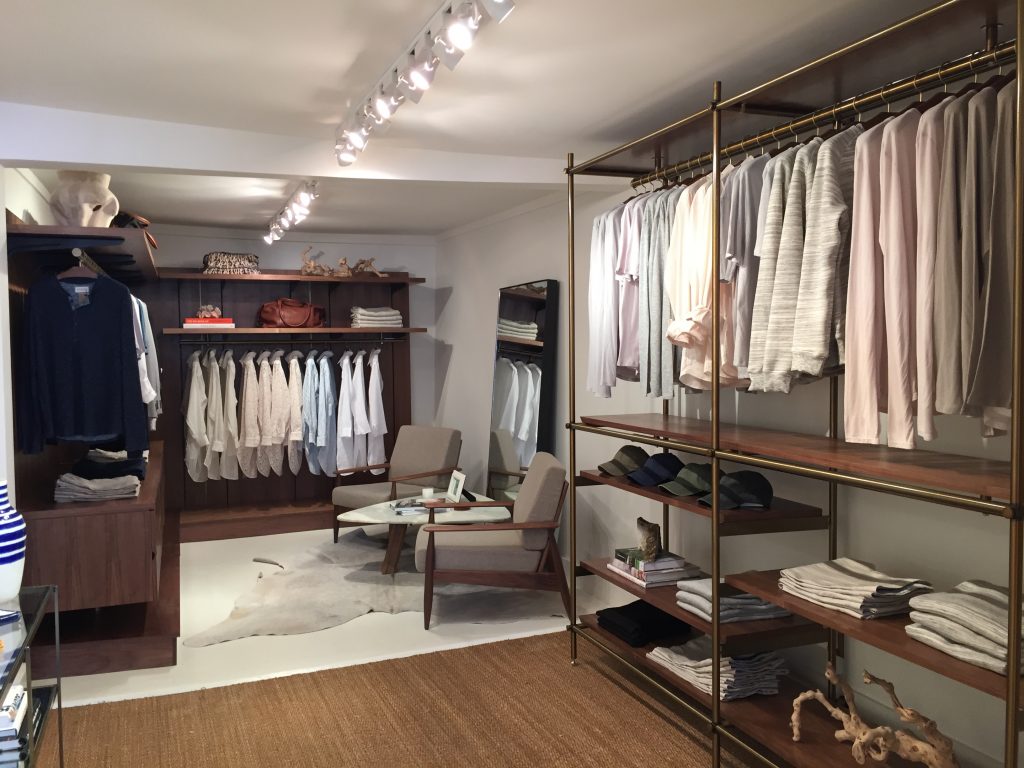 The 1,000 square-foot store transports shoppers to an idyllic East Hampton cottage with familiar summer vibes striking the same easygoing chord as Big Flower's clothing. The white shell interior, accented with walnut, antique brass touches and carrara marble finishes, leads customers to a salon-style gallery wall that displays classic East Hampton photos of the landscape and community, including those of Greg's own family photos from the Hamptons. True to the Big Flower ideals of supporting family and community, the gallery will also showcase pieces from local Hamptons' artists.
As an homage to the Big Flower logo, customers will receive a sunflower with every purchase as a memento. The outdoor side patio is another welcoming space for guests to relax and take a break from shopping or play a game of corn hole on Big Flower's new customized wooden set.
The flagship store will carry the full product offering of the men's seasonal collection, lifestyle products and will exclusively carry the women's capsule collection, including the jewelry line, and the Little Flower Collection. Expect to see more from the brand as an upcoming expansion is anticipated later in the season.