BRITISH FASHION COUNCIL PARTNERS WITH HSBC ON MENTOR PROGRAM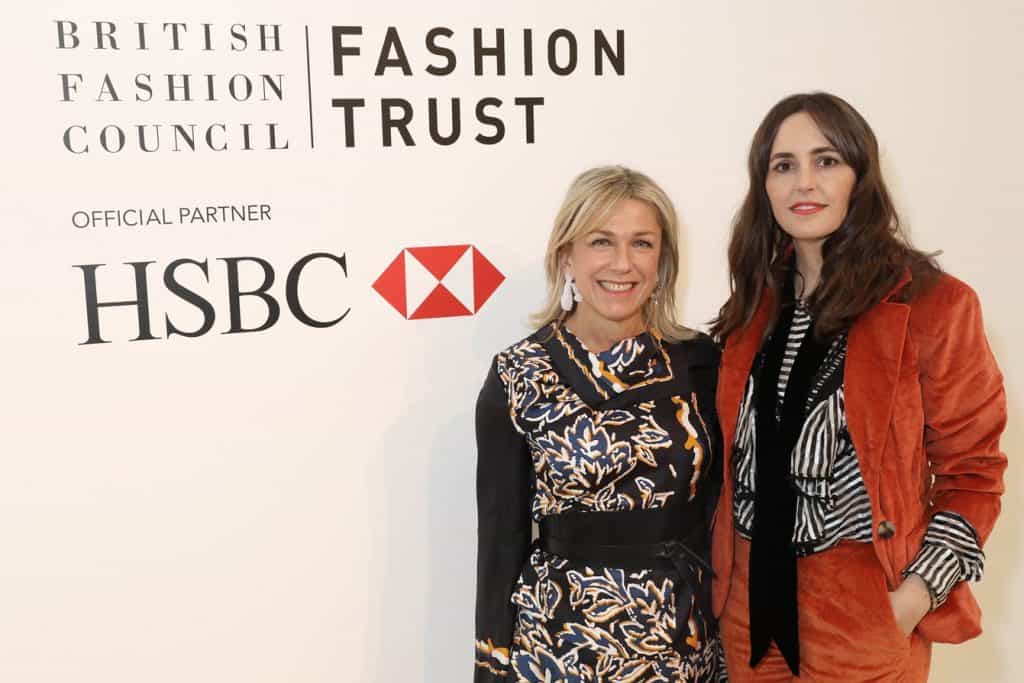 The British Fashion Council (BFC) has announced that HSBC, one of the world's largest banking and financial services organizations will partner with the BFC Fashion Trust to provide international expertise and mentoring to the initiative's grant recipients.
The BFC Fashion Trust is a charitable initiative founded in February 2011 to offer selected designers mentoring and financial support to promote the art and business of fashion. The philanthropic program is developed in partnership with its co-chairs Tania Fares and Sian Westerman along with the BFC and the BFC Fashion Trust Advisory Committee. In light of the new partnership, Daniel Howlett, Head of Large Corporates for UK, and Regional Head of Client Coverage in Europe for HSBC will join the Fashion Trust Advisory Board.
In 2017 the BFC Fashion Trust awarded grants totaling £450,000 ($590,000) between eleven designers; the largest allocation of grants by the trust to date. The recipients for 2017 are Edeline Lee, Eudon Choi, Fyodor Golan, Georgia Hardinge, Huishan Zhang, Isa Arfen, Marques'Almeida, Osman, Rejina Pyo, Sharon Wauchob and Teatum Jones.
"We are absolutely thrilled about this new partnership with HSBC," said Fares and Westerman in a joint statement. "Being one of the world's largest financial services organizations, their involvement is a great opportunity for the designers supported by the BFC Fashion Trust as it will provide them with the unique platform to be mentored by a global financial leader. We are convinced that HSBC's involvement will be fantastic for the designers and their businesses and are incredibly proud to be working with them."
"The British fashion industry is envied around the world for its creativity, innovation and iconic longevity," added Howlett. "We're proud to be an official partner to the BFC Fashion Trust and to support UK businesses operating in a truly international industry. Our reach covers 90 percent of the world's trade flow putting us in a unique position to provide advice and expertise for designers and retailers as they look for growth opportunities and continue to set global trends."
Since its inception in 2011 the BFC Fashion Trust awarded over £1.6 million ($2.1 million) to 39 designer businesses to help with critical business support such as developing websites, e-commerce platforms and brick-and-mortar stores. The BFC Fashion Trust is part of a group of BFC business support initiatives and charities aimed at supporting British designers and businesses from school level to emerging talent, and future fashion start-ups through to new establishment and global brands.