C.P. COMPANY TO RELEASE COLLECTION WITH ADIDAS ORIGINALS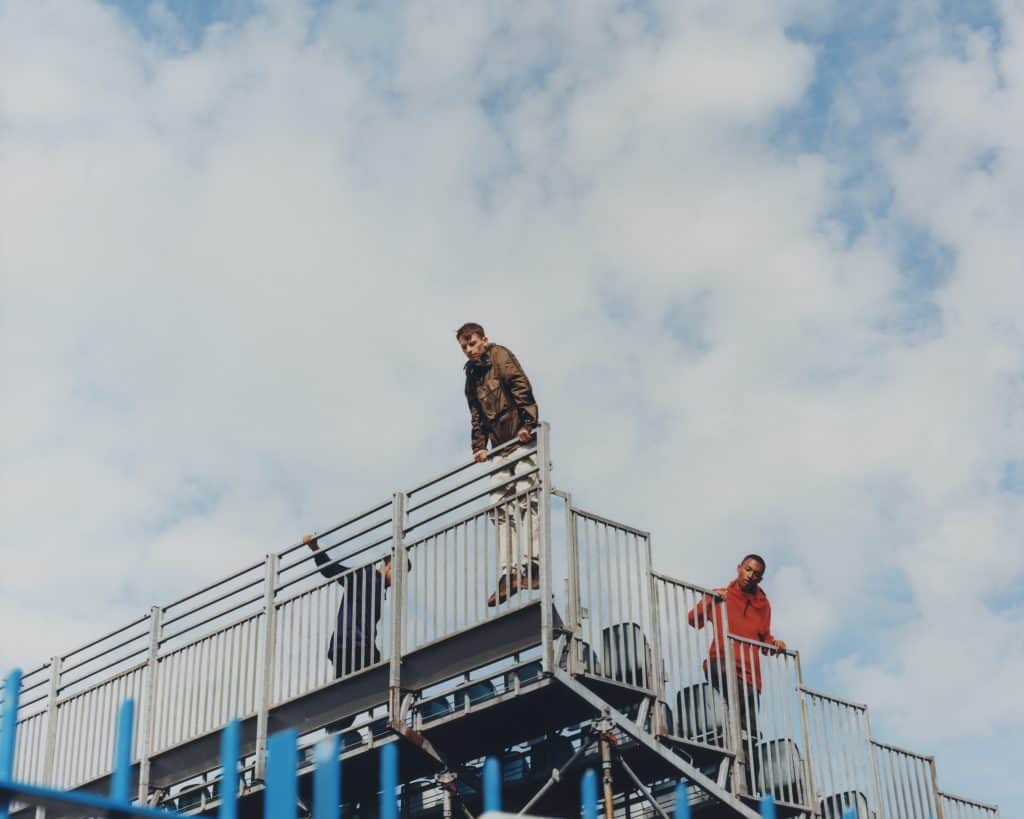 C.P. Company and Adidas Originals have teamed up on a new fall/winter collection forged in the tribal passion of UK football culture.
The story is one of Italian and German design houses finding reverence in the tribally defined rhythms and allegiances of British football fandom. C.P. Company was founded by Massimo Osti in 1975, in his beloved hometown of Bologna. Osti found the seclusion he needed in the northern city to devote himself to his life's work. Surrounding himself with friends and family rather than the fast trends and high fashion scene of nearby Milan, he sought to avoid outside influence, honing his craft and redefining garment design in a way that remains completely visionary four decades later.
In the pre-internet 1980s, Osti was unaware of the impact his designs were having overseas – particularly in the UK, where they were being instinctively paired with Adidas trainers sourced from across Europe by fans eager to stylishly augment their own senses of pride, belonging and identity. Today, football (soccer to us Americans) has changed, as has the scene around it, but that same driving, tribal impetus remains at the heart of a terrace culture that still cherishes Adidas and C.P. Company.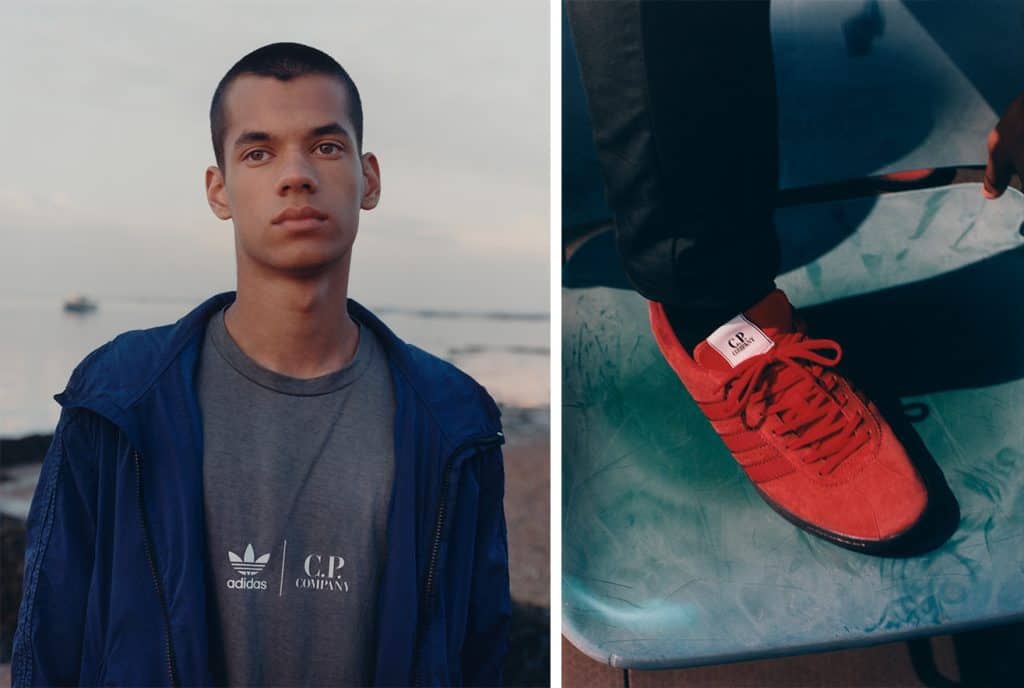 Loyalty of this kind is no accident. Massimo Osti's founding principles and commitment to innovation remain hardwired in C.P. Company, his ethos protected and extended by his son, Lorenzo, and the brand's current head designer, Paul Harvey. "From my point of view there are two things we have to do," said Harvey. "Number one, we have to constantly try to be innovative. That has to be an absolute fixture. And if we do something, we have to do it well; it must be believable. I think when those two things come together what you get is credibility."
For the collection, Adidas' famous Beckenbauer track top has been put through C.P. Company's dying lab in Ravarino, the classic Samba sneaker reworked into a new silhouette called the Kamanda. Meanwhile, C.P. Company's flagship Explorer jacket has been refined with contemporary sportswear touches. "It was nice that both companies were putting their hands on these really iconic things simultaneously," added Harvey. "There wasn't any single fundamental point where we didn't immediately 'get' each other."
One look at the fruits of this collaboration – whether it's the C.P. Company goggle details emblazoned with the adidas trefoil, or the name of Osti's company perched above the Samba's timeless three stripes – tells you that it's powered by a tremendous amount of trust. The result is a collection of garments that effortlessly pass the test for all classic casualwear: they change the way you walk. Or, as Lorenzo puts best, "They make you express outside how you feel inside."
The collection will be available for purchase starting August 24 on CPCompany.com as well as at select C.P. Company and Adidas originals retailers worldwide.