CALIFORNIA CANDLE COMPANY BOY SMELLS ADDS INTIMATE APPAREL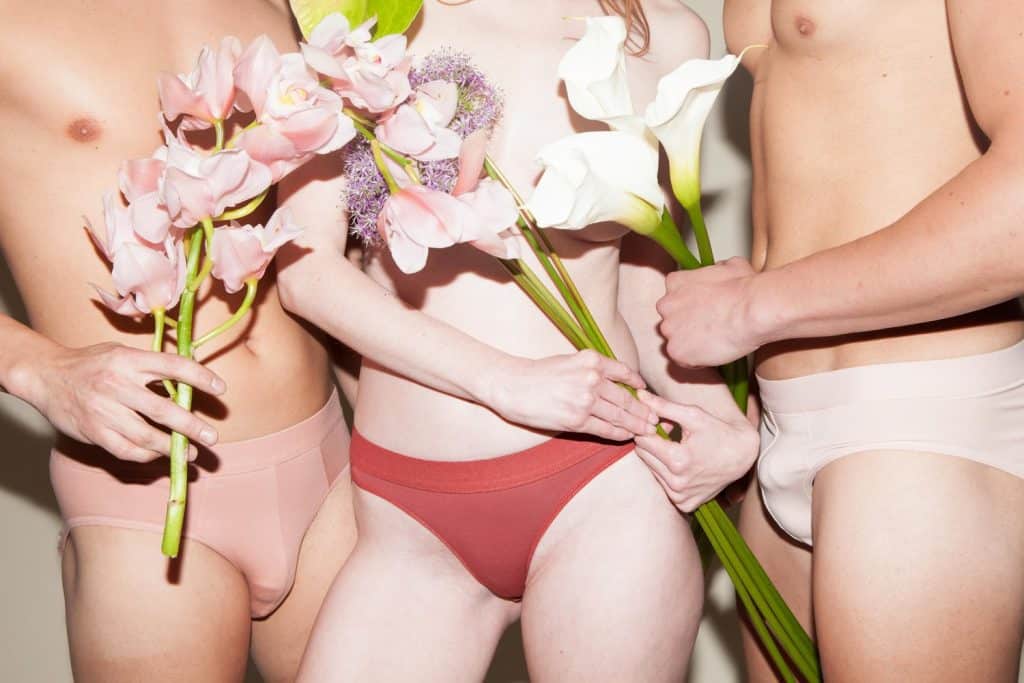 California candle company Boy Smells has expanded its brand with the introduction of intimate apparel with its new line, Boy Smells Unmentionables.
Now available, the new line of men's and women's underwear (which retail for $25 per pair) further enhances the home experience that is central to everything Boy Smells does. The debut Boy Smells Unmentionables collection includes three styles: a minimal mid-rise brief for men, a classic mid-rise boxer brief for men, and a minimal mid-rise brief for women. All styles are made in Peru out of premium Pima cotton. For color, Boy Smells has chosen to further expand the brands signature pink with other neo-naturalistic tones: bone, buff, bare, and blush.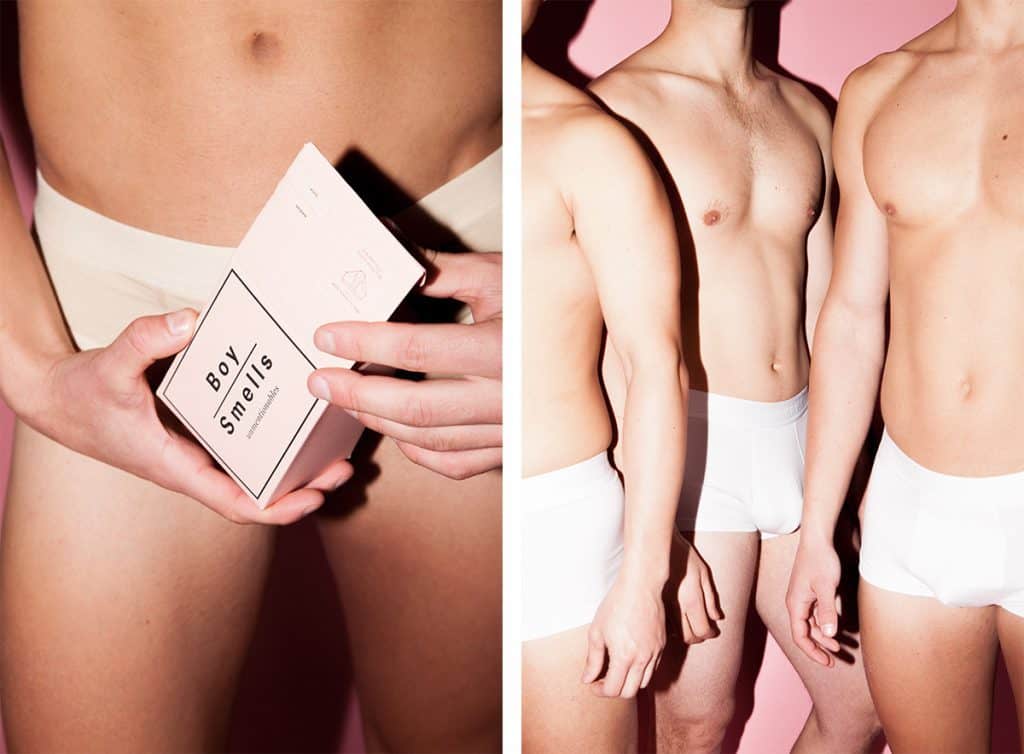 Boy Smells is the creation of David Kien and Matthew Herman who established the brand in 2014 in the Pico-Union District of Los Angeles, California. Irreverently forward, the collection offers a variety of scented candles and underwear. The brand has an emphasis on clean distinct design, with its hallmark Boy Smells' pink branding.
Initially a scent experiment, Boy Smells has quickly emerged into more than just a hobby. The line now hosts thirteen unique smells in rotation at over 250 stores worldwide.