CARHARTT EXPANDS STRIKEOUT FOR VETS CHARITY INITIATIVE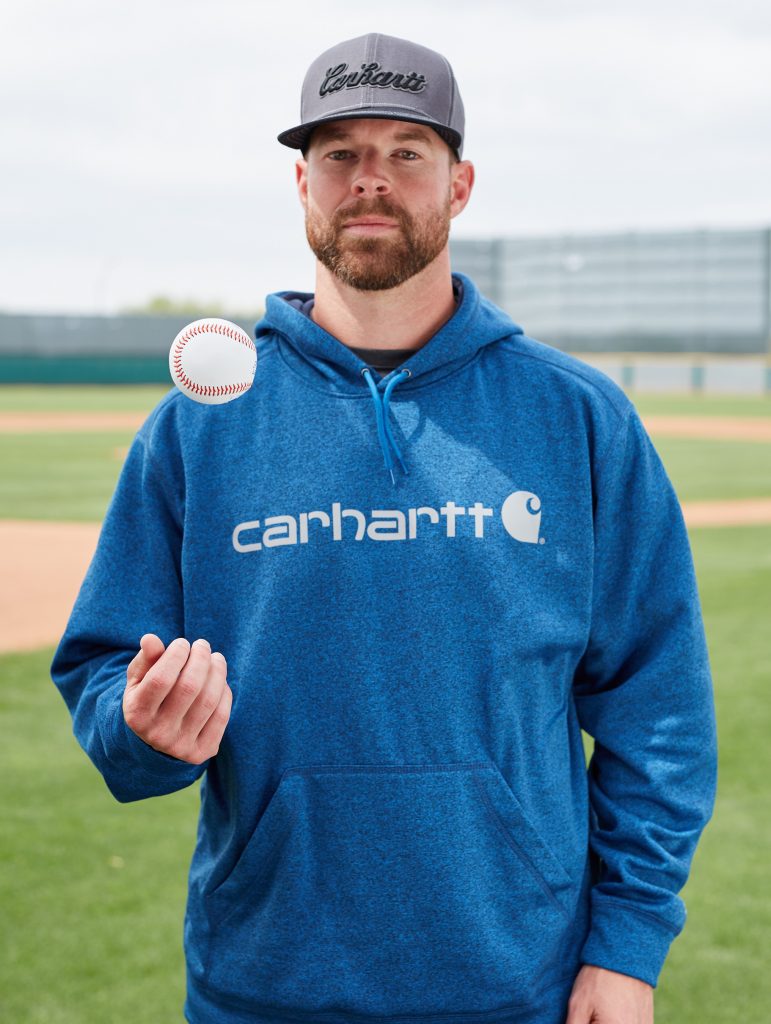 Premium workwear brand Carhartt is expanding its "Strikeout for Vets" campaign. For each strikeout made by five specially selected Major League Baseball pitchers — Chris Sale, Jacob deGrom, Corey Kluber, Michael Fulmer and Felix Hernandez — the company will donate to $100 to "Helmets to Hardhats," a national non-profit program that aids veterans who are transitioning back into civilian life and seeking opportunities in the construction and building industries.
In addition, Carhartt will donate an additional $25,000 to the charity if the strikeout total of these five men exceeds the strikeout total of the starting rotation of five pitchers from any MLB team. Last year during the program's initial launch, it raised $125,000.
"The men and women who serve in the armed forces and work in the construction industry trades epitomize the meaning of hard work," said Tony Ambroza, SVP of Marketing for Carhartt. "We're confident that we've put together a group of pitchers who will outwork them all and we look forward to writing a large check in support of Helmets to Hardhats at the end of the season."