CASELY-HAYFORD OPENS ITS FIRST STORE IN LONDON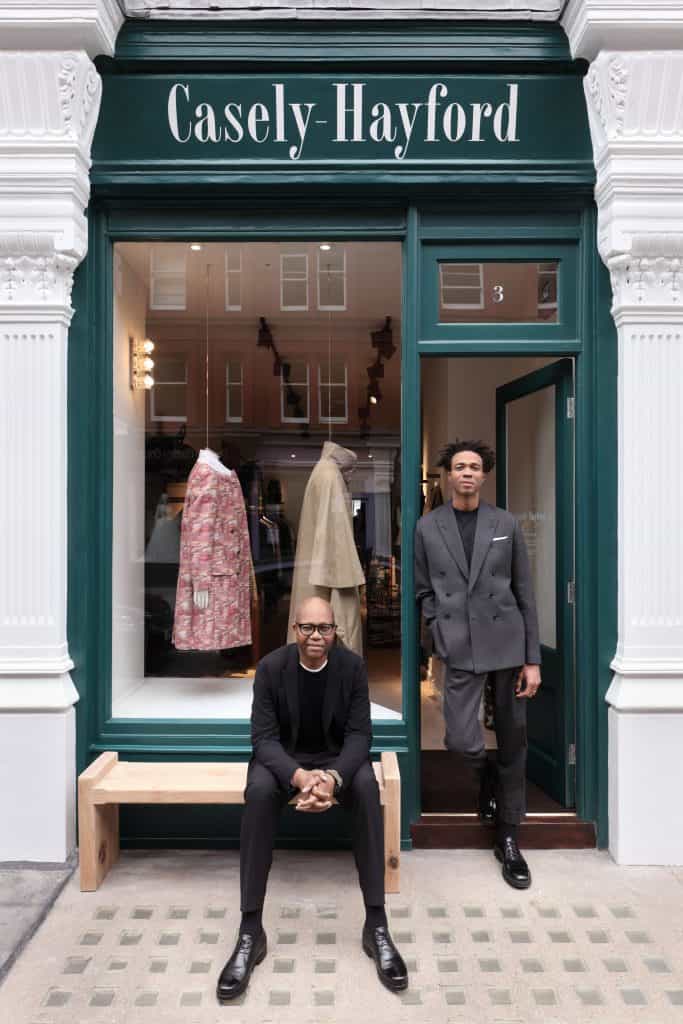 Independent luxury fashion house Casely-Hayford, founded by father and son duo Joe Casely-Hayford OBE and Charlie Casely-Hayford, has opened its first flagship store on Chiltern Street, in the Marylebone neighborhood of London.
Celebrating 10 years driving the British luxury fashion conversation, the brand has introduced a new retail experience, transforming from the traditional store model into an intimate apartment concept. The store, the brand's first, will house both ready-to-wear collections and an atelier, offering both men's and women's made-to-measure and their bespoke service.
For the first time in the brands 10-year history, Casely-Hayford will be introducing a line of leather accessories for both men and women. Handmade in Spain, the men's footwear collection will incorporate two styles, a military sole shoe and the other a signature sneaker. A crocodile leather effect runs throughout the men's selection, including weekend luggage bags, backpacks, and cardholders. The women's collection introduces statement handmade composite and semi-precious earrings crafted in Italy alongside soft leather and suede clutch bags in variety of earthy tones.
"We have been developing the concept for our flagship store for a number of years," said Charlie Casely-Hayford. "It seemed like a natural evolution from conversations we have with our clients about expanding our personal tailoring service to garments outside of traditional suiting."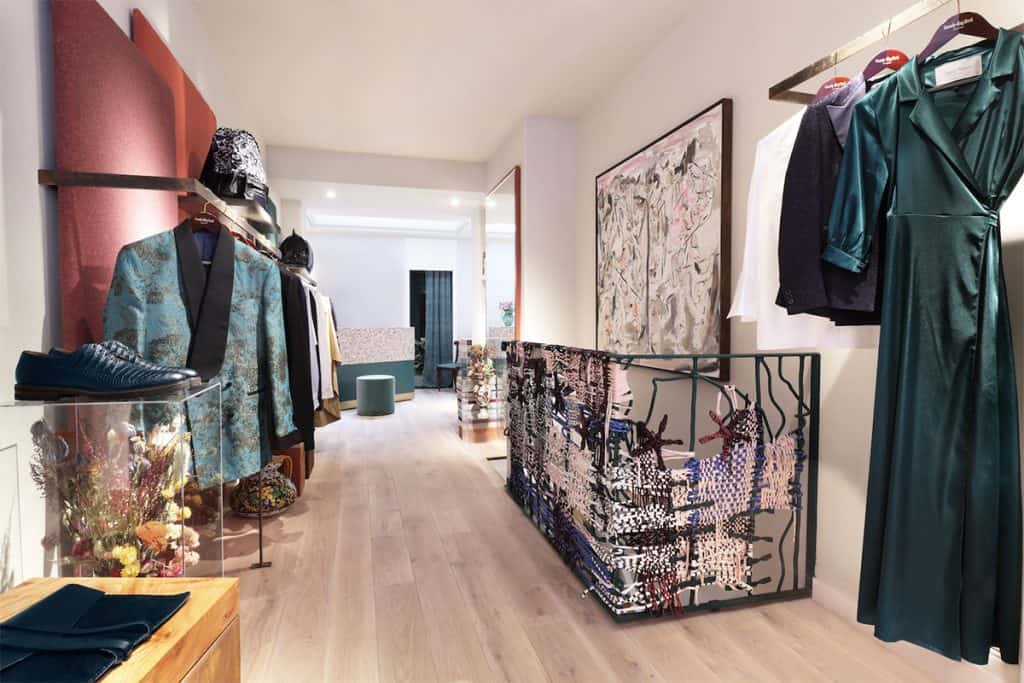 Designed in collaboration with London's most in demand interior designer, Studio Ashby, the store emphasizes the intimacy and human warmth of an actual home through earthy tones, textures and patterns. Set across two floors, the space will be curated with mid-century furniture and antiques from different parts of the world, complimenting the brand's sophisticated and luxury product offer.
"The store's interior embraces color, warmth, sophisticated texture, restrained maximalism and a culturally rich palette," added Joe Casely-Hayford. "It brings together high and low art forms and celebrates simple ornamentation. These are all aspects we strive to achieve through each collection we design."
With their new flagship, the duo will abandon the traditional model of a seasonal collection, and will now follow the regular drops more commonly seen in the streetwear world. From launch, the brand will offer luxury ready-to-wear capsule collections in four see-now buy-now collections – autumn, winter, spring, summer. This will then move to every two months after the first year in a move to meet the demand of their growing and diverse client base who look for a new street couture.
Since its inception, Casely-Hayford have looked to push boundaries and re-invent the normal. The house was founded on two simple phrases: English Sartorialism and British Anarchy, and throughout their careers the pair have always offered something uniquely individual and London to the luxury tailoring industry.