CLARKS ORIGINALS RELEASE NEW HORWEEN WALLABEE BOOTS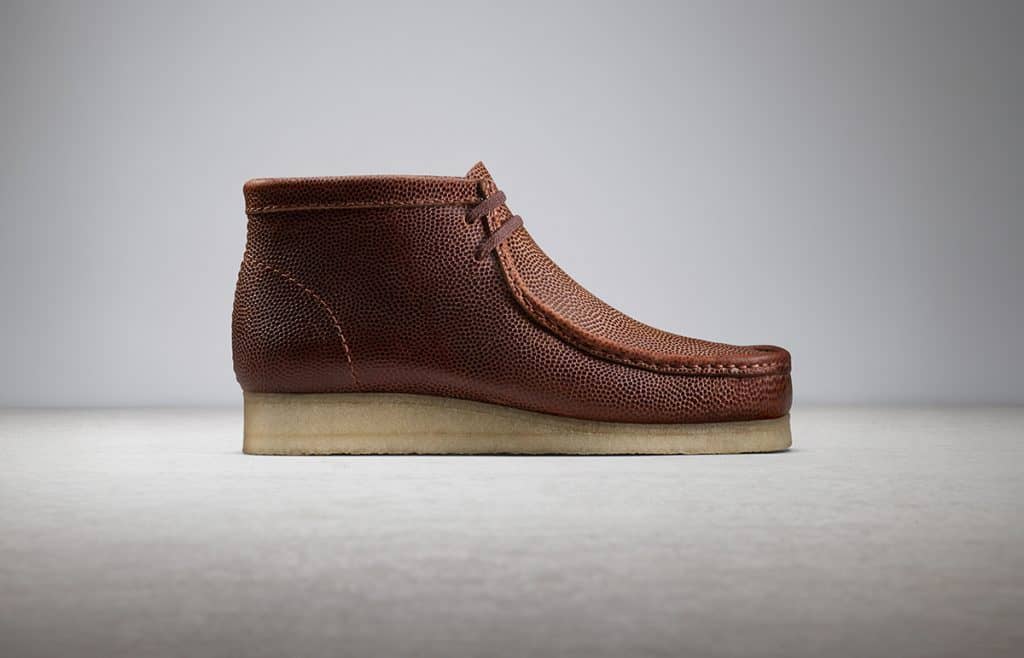 Iconic footwear brand Clarks Originals has launched its newest autumn/winter 2017 Horween leather Wallabee boot.
Clarks Originals has joined forces with the renowned Chicago tannery Horween to create two premium leather Wallabee style boots, in cola and a unique orange twist.
For this season, the iconic style was reimagined in dimpled leather, reminiscent of a basketball and football – just in time for the NFL and NBA seasons. Both styles are now available on ClarksUSA.com for $240 each.