DIAMOND SUPPLY CO. CELEBRATES 20TH ANNIVERSARY WITH JEAN-MICHEL BASQUIAT COLLECTION
Diamond Supply Co., a Los Angeles-based apparel, footwear and accessories brand, is celebrating its 20th anniversary with the release of a collection featuring work from famed American artist Jean-Michel Basquiat for its commemorative collaboration series.
The Jean-Michel Basquiat Collection by Diamond Supply Co., debuting on August 25, is a 23-piece collection all boldly showcasing the iconic art of Basquiat through Diamond Supply Co.'s distinct style and includes graphic tees, hoodies, hats, denim jacket, reversible bomber jacket, tote bag, two skate decks and a cruiser deck.
"Being in fashion for more than 20 years, our brand has evolved and grown into something we never imagined," said Nicholas Tershay (aka Nick Diamond), founder of Diamond Supply Co. "We continue to stay true to our roots and ethos by creating new, unexpected products through partnerships with other creative individuals and companies. We are thrilled to release the Basquiat collaboration to celebrate our 20th anniversary by honoring an artist whose fine artwork reflects the same rebellious style as the skate and street world, just like Diamond."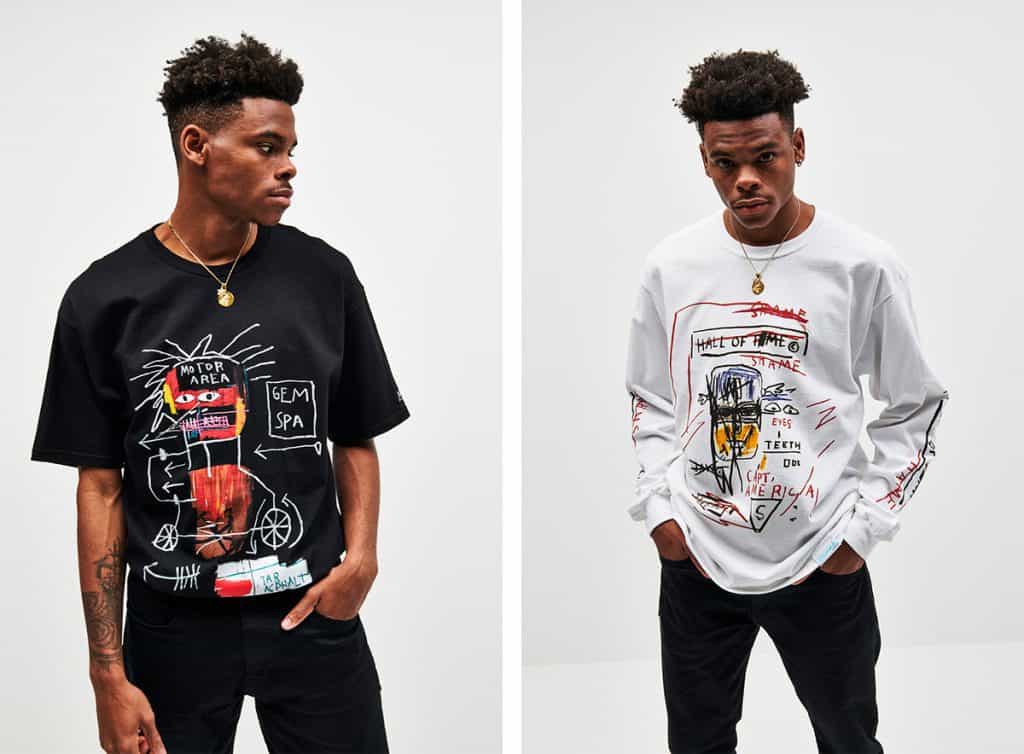 The anniversary collection is inspired by Basquiat's work, attitude and message that embodies the true subversive, do-it-yourself street mentality and spirit of hip hop, punk rock and skateboarding. During the late 1970s, before Brooklyn-born Basquiat's career as a painter began, he produced punk-inspired postcards and sold them on the New York City streets while becoming known for his political-poetical graffiti under the moniker SAMO. By the 1980s, he was dating Madonna, working with Andy Warhol and exhibiting his paintings in galleries and museums around the world.
Basquiat's neo-expressionist paintings portrayed wealth versus poverty and integration versus segregation while incorporating poetry, drawing and painting – marrying text and imagery; historical information and contemporary critique. He challenged power structures and systems of racism while supporting the class struggle – his work directly referencing slavery, the people and street scene of 1980s New York including other artists, black historical figures, musicians and sports stars.
The Basquiat collection will be available at Diamond Supply Co. flagship stores in Los Angeles and New York City and online at DiamondSupplyCo.com.