DRAKE'S RELEASES SECOND CAPSULE WITH MEN'S STYLE WRITER DAVID COGGINS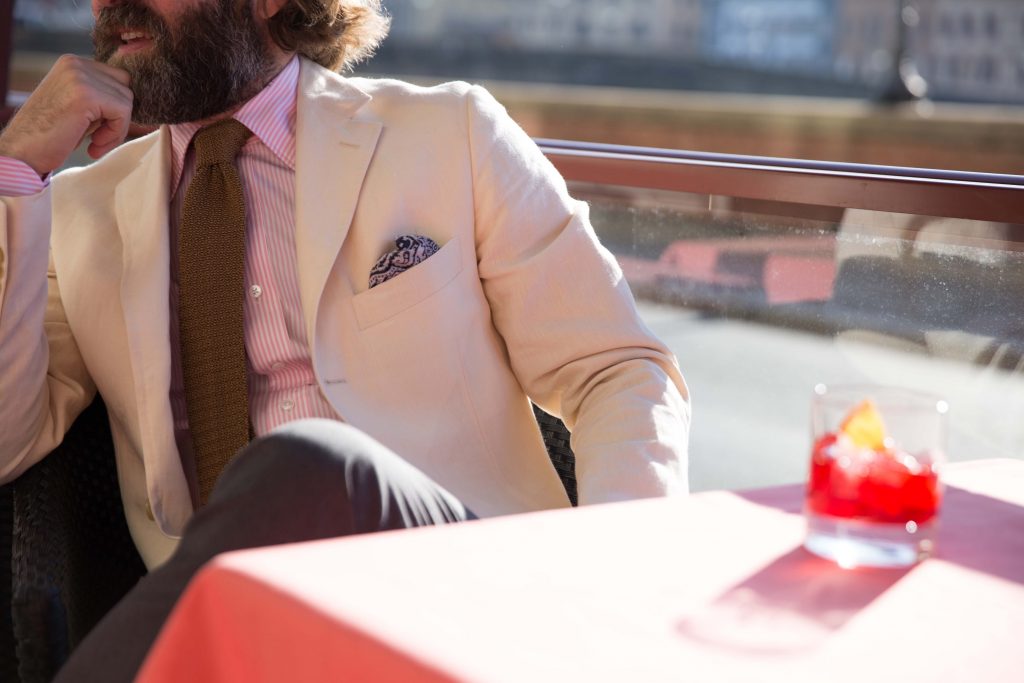 UK-based sartorial furnishings and clothing brand Drake's has teamed up once again with author David Coggins for a spring/summer 2017 capsule collection.
This go-around, the capsule includes a cream linen jacket, golden-brown silk knit tie, bandana print pocket square, and pink-striped poplin long-point collared shirt. The collection retails between $70 and $1295.
The Harry's linen jacket takes its name from the famous Florence bar of the same name. Fresh and crisp, Coggins considers the Harry's jacket to be "the ideal thing to wear to Harry's as the weather turns warm." The poplin collared shirt is inspired by the style of Italian men who are "not afraid of a little color—a pink and white striped shirt fit the mood," and the pocket square is meant to be less formal with "the feel of a bandana, but in silk so it fits in your pocket neatly."
The collection is now available on Drakes.com.