FACETASM EXPLORES NEW SILHOUETTES WITH SPRING COLLECTION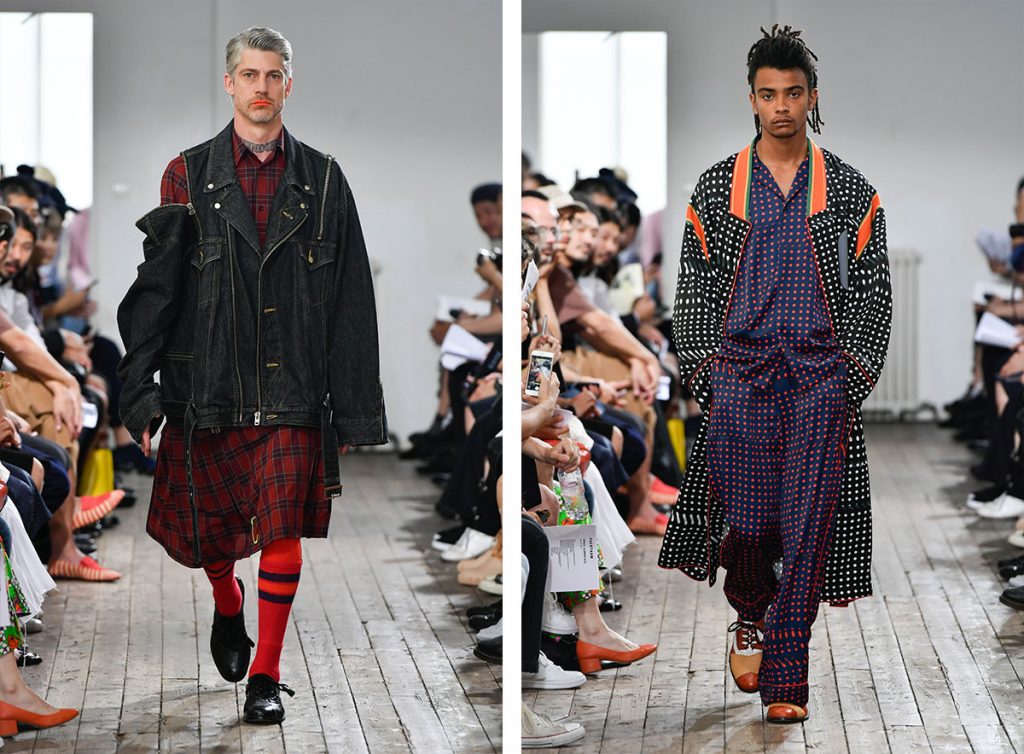 Japanese streetwear brand Facetasm made its spring/summer 2018 collection runway debut on Wednesday, June 21 in Paris. Designer Hiromichi Ochiai continues to rely on deconstruction, and this time, mixing different styles and materials to create new silhouettes.
Interesting silhouettes like woven shirts with a cape-like extension sewn onto the sleeves, over-sized denim pieces with zippers that remove different parts of the garment, and a mix of cropped and loose-fit trousers – the latter of which have been included throughout the collections we've seen in Europe.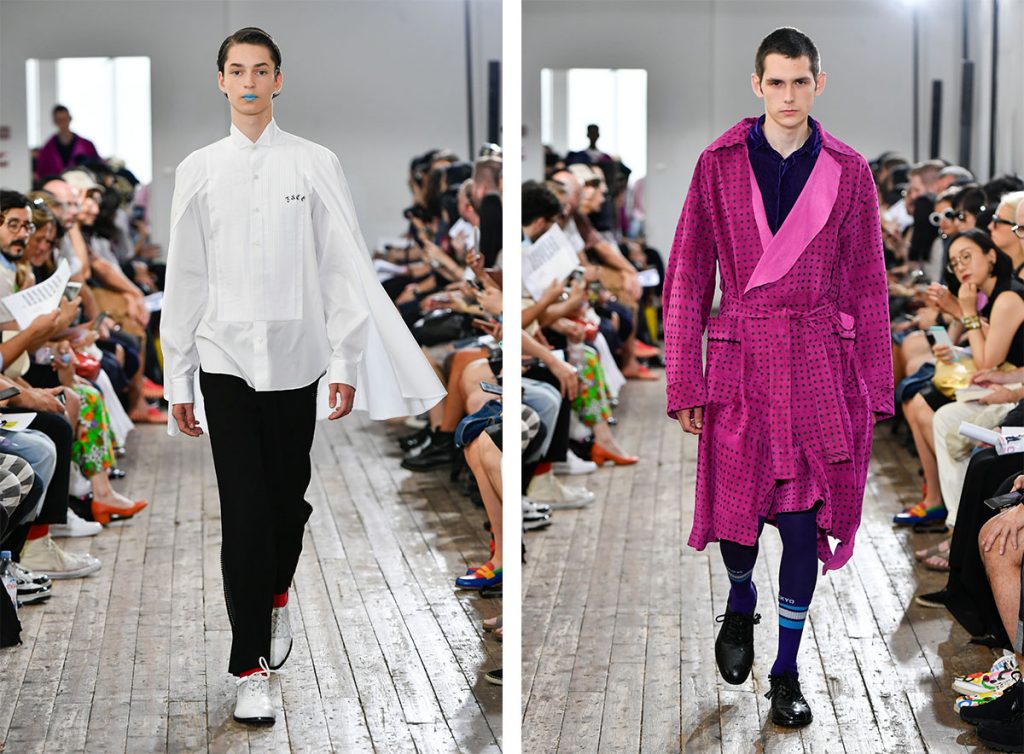 Another theme that is strong this season, is designer's use of color. Ochiai picked up on the powder blue we've been seeing, as well as rich hues of purple and red.
"Fashion could be a code that classifies who you are, where you're from, what you believe in, what language you speak, what culture you love, what tribe you belong to," said Ochiai. "But at the same time it can connect people who share the same aesthetic and value, transcending those traditional classifications or even any reasons. It is a storytelling in a common language without linguistic borders, something fanciful, absurd, extraordinary and surrealistic."