FAN INK BRINGS PREMIUM SOCCER HAT COLLECTION TO THE STATES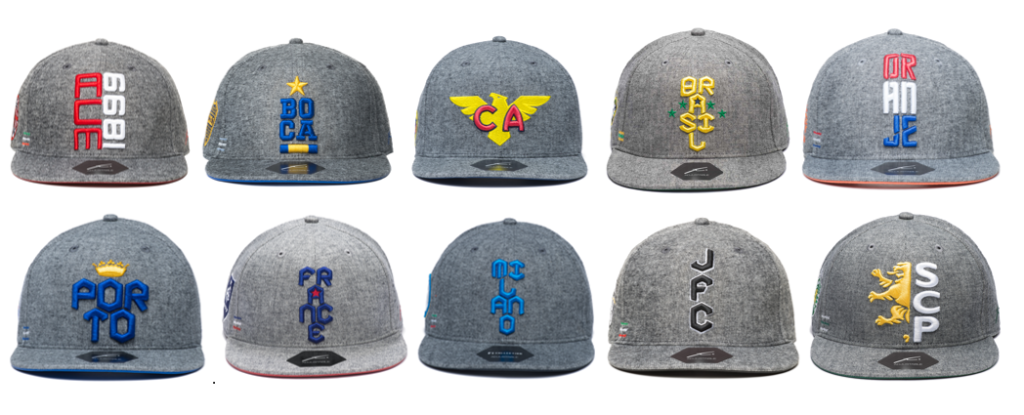 Official licensed sports gear manufacturer Fan Ink has announced the U.S. launch of Fi Collection, a range of premium lifestyle hats completely dedicated to international soccer. To celebrate the spring collection debut in the U.S., Fi Collection has released, "Stacked", a new capsule collection available at Lids and other national retailers.
The new collection aims to offer a combination of laidback streetwear with a fashion-forward designer inspired by the celebrate sport of soccer. Fi Collection is currently the only product available to consumers internationally that delivers better design, superb functionality, and craftsmanship with a singular focus on headwear dedicated international soccer.
With over 50 years of experience manufacturing hats, Fi incorporates industry-leading technologies, including Inno-Fit Sweatband, which provides active moisture control, fast drying/wicking, and a 2-way lateral stretch. The company offers a variety of styles including snapbacks, stretch full back, curved adjustable, and adjustable flip buckle. Prices range from $26 – $40.
In conjunction with the U.S. launch, Fi has also announced official licensed products with 15 prestigious international soccer clubs that will be represented across brands full range. Current club deals in place include: AC Milan, Sporting Lisbon, Club America, France National Team, and more.
"From an undeniable international influence and favor for the sport globally, the popularity of professional soccer has grown tremendously stateside over the past decade," said Robert St-Amant, vice president of sales and marketing for Fi Collection. "By uniting a life-long interest in soccer with our expertise in headwear, we hope to meet high demands of urban lifestyle and soccer aficionados, uniting them with the greatest international sport in a more elevated, stylish way than ever before."