FASHION INDUSTRY CONTINUES EFFORTS TO HELP VICTIMS OF HURRICANE HARVEY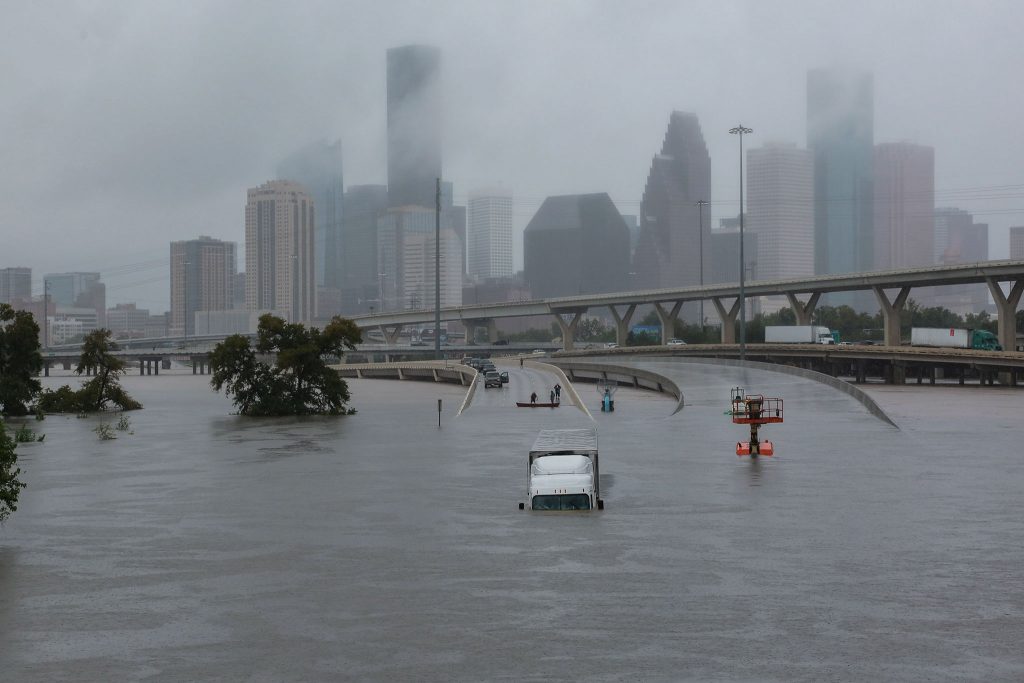 Fashion retailers, manufacturers, and fashion-based charities are continuing their efforts to help those affected this week by Hurricane Harvey, which has devastated large swatches of Texas.
National retailer Soles4Souls is actively receiving product from corporate partners to help people begin to rebuild their lives. They have set up a Harvey Relief Fund to help deliver much needed shoes and clothing to their partners on the ground. Visit www.Soles4Souls.org to see how you can donate.
Houston retailer Mike Wiesenthal is accepting clothing donations at his store. Send to M.Wiesenthal, 6750 West Loop South, Suite 170. Bellaire, Texas, 77401 (Please include a packing slip for tax purposes.) Another local retailer, Brian Kreps, has also been donating clothing to the flood victims.
As reported by New York City specialty store Rothman's, accessories and furnishings brand Hook & Albert has already sent 10,000 pairs of socks to flood victims. Meanwhile, Kentucky-based Fruit of the Loom is donating nearly one million pieces of clothing to Houston-area residents.
Department store chain Kohl's has made a $1 million cash donation to the American Red Cross. In addition, Kohl's will provide an estimated $1 million in financial support to Kohl's associates who have been significantly impacted by the storm. Similarly, Walmart and the Walmart Foundation have committed up to $20 million in support of relief efforts in response to the severe weather impacting the Gulf region. This includes $10 million focused on support of American Red Cross shelters and $2 million in support of the Hurricane Harvey Relief Fund at the Greater Houston Community Foundation. Other charities, such as the Salvation Army and Feeding America, are also receiving monetary aid. Customers can currently donate any amount to the American Red Cross at registers in Walmart stores and Sam's Clubs or on Walmart.com and Samsclub.com.
Michael Kors Holdings Limited, the global fashion luxury brand, is contributing $500,000 in support of hurricane relief efforts through the American Red Cross disaster relief fund. Finally, Ross Stores, Inc has made a $400,000 donation to the American Red Cross to assist with disaster relief efforts. The company is also raising additional funds by accepting customer donations to the American Red Cross from August 31 through September 16 at the store registers of its 1,384 Ross Dress for Less and 205 DD's Discounts locations.
These are just a few of the companies and retailers who are making this extraordinary effort. Check with your local community to see how you can help.