FILLING PIECES AND MAJID JORDAN TEAM UP ON EXCLUSIVE SNEAKER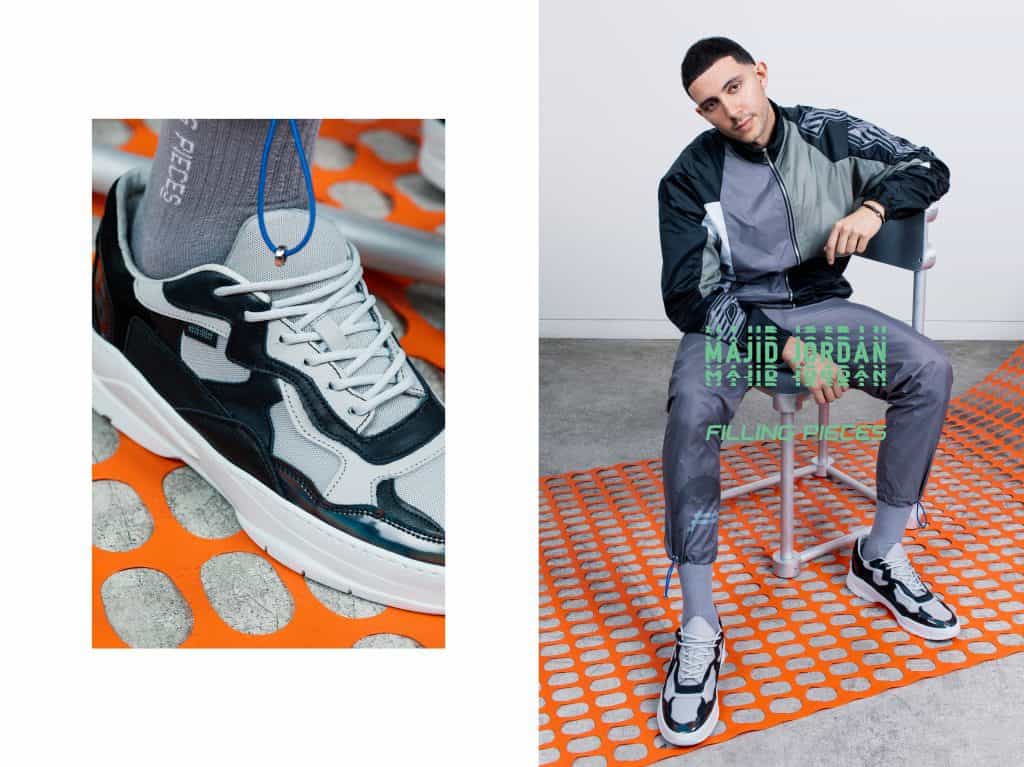 After starring as the faces for Filling Pieces' debut ready-to-wear campaign, Majid Jordan once again teams up with the Amsterdam-based fashion label. This time round, the Canadian R&B artists co-designed an exclusive shoe which is set to be launched at ComplexCon this weekend in Long Beach, California.
The duo chose to use Filling Pieces' Low Fade Cosmo silhouette as the base of their collaborative shoe. The shoe blends panels of the finest dark Nappa leather with light grey cotton mesh and black textured full grain leather, while the heel quarter is crafted from black suede. The finishing touch is a iridescent polymer panel on each shoe that shimmers and shifts colors as it reflects light, creating a myriad of colors that occupy the full range of visible light.
"We first met Majid & Jordan during our Barneys New York ready-to-wear campaign shoot in L.A.," said Guillaume Philibert, founder of Filling Pieces. "But we really got to know them when we went to the Rotterdam and Amsterdam shows of their European tour. Afterwards, they swung by the office and we spoke about music, art, design and other mutual interests. It felt we had an affinity as we shared a lot of ideas and viewpoints so a collaboration felt really natural. When we took them on a tour of the office and reached the design studio, they were super excited and we bounced of their energy and literally created that pair of shoes together in one day."
"We are honored to collaborate with Filling Pieces on our new signature shoe," added Jordan. "It's amazing what music can lead to. Filling Pieces is a company that we look up to and after meeting their team in Amsterdam we could not wait to work together. The shoe came out even better than we could imagine. FPGP1 forever."
The collaborative sneaker was produced in an extremely limited run and will be exclusively available at ComplexCon, which runs November 3-4.