FIVE FOUR OPENS POP-UP SHOP IN LOS ANGELES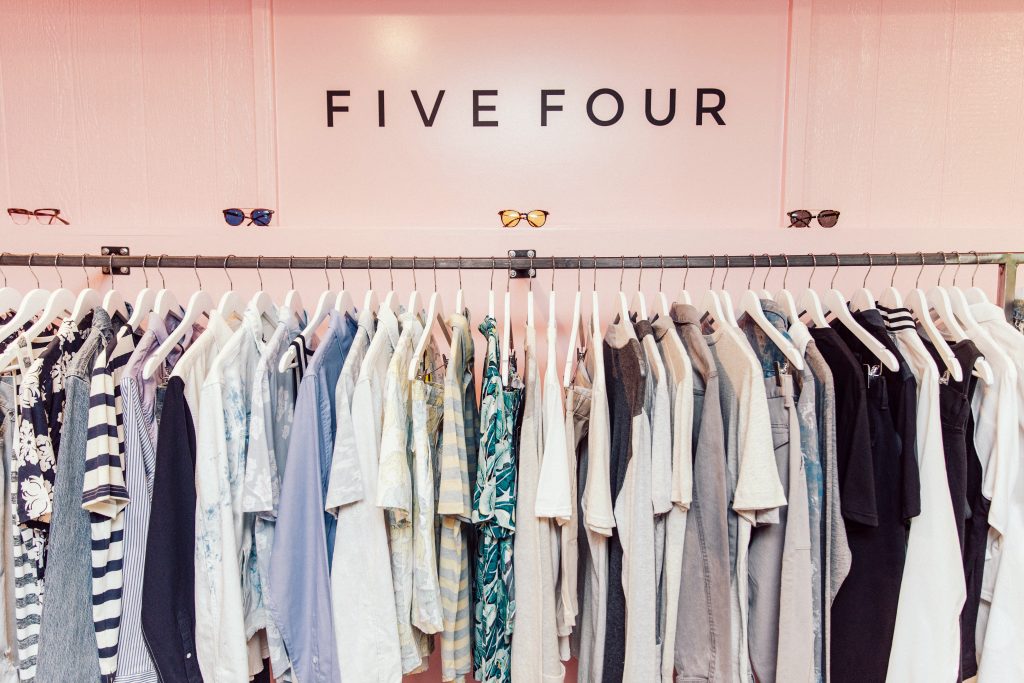 Five Four co-founders, Andres Izquieta and Dee Murthy have taken the best of their thriving menswear site to create an in-store experience for the modern man. Taking the shopping experience to the next level, the Five Four Man pop-up brings customers fashion, lifestyle, accessories and athletic apparel all in one innovative space.
Hosted at the Alfred Coffee on Melrose Place in Los Angeles beginning July 27 through the end of September, the space is intelligently decorated, offering a high-end feel for the Five Four customer.
Showcasing all of Five Four Group's brands including menswear by Five Four, footwear by New Republic Man, activewear by Grand AC, and its new eyewear brand Oshenta, each brand represents characteristics of the Five Four Man—a new men's fashion platform by Five Four Group launching in fall 2017. Each brand will be individually showcased in dedicated sections and service will merge technology with fashion to transform your retail experience.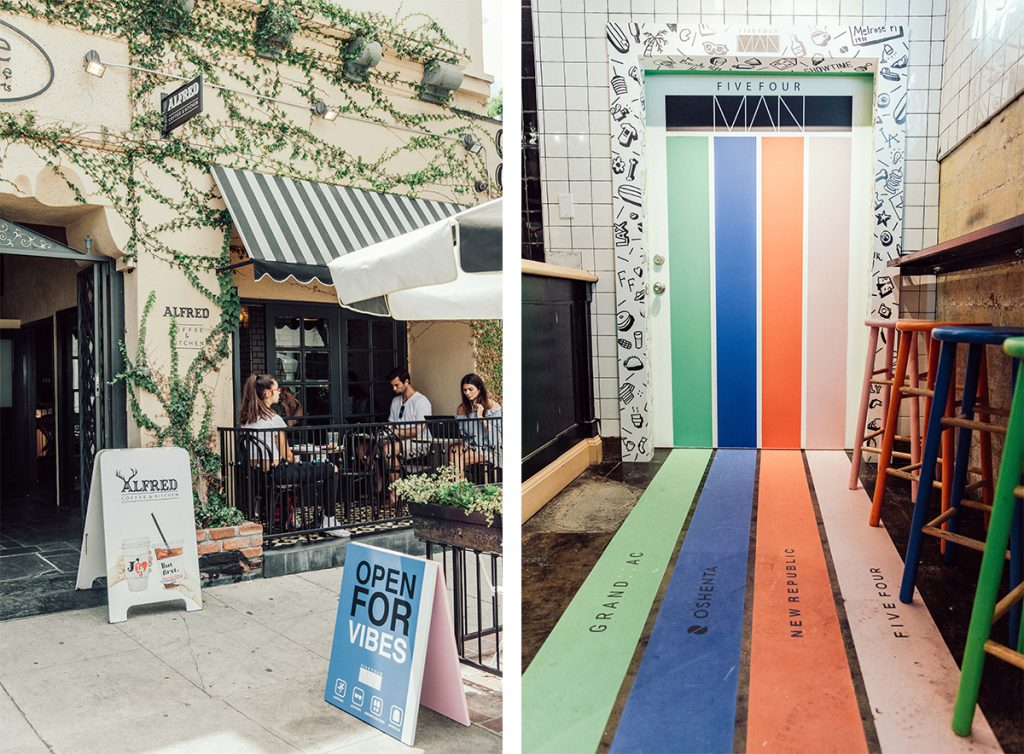 "We wanted to create an offline experience for customers to touch and feel the product," Murthy told MR. "Sometimes it's challenging to tell your whole brand story online, and even more so a platform story, so we felt that this would be the best thing for us to tell a story with where the company is going. After having the Five Four brand in the market for 15 years, and five of the last years with the Five Four Club, we've been evolving our business model as of the last year into a more e-commerce focused driven model."
"We first launched our footwear brand New Republic by Mark McNairy last July, then activewear brand Grand AC in December, then eyewear brand Oshenta this month," continued Murthy. "As you can see, we've widened our brand assortment and offering for customers. All the new brands are e-commerce focused (and not subscription-based). This fall 2017, we are launching our new e-commerce platform, Five Four Man, which will essentially serve as the e-commerce home for all of our brands and partnerships."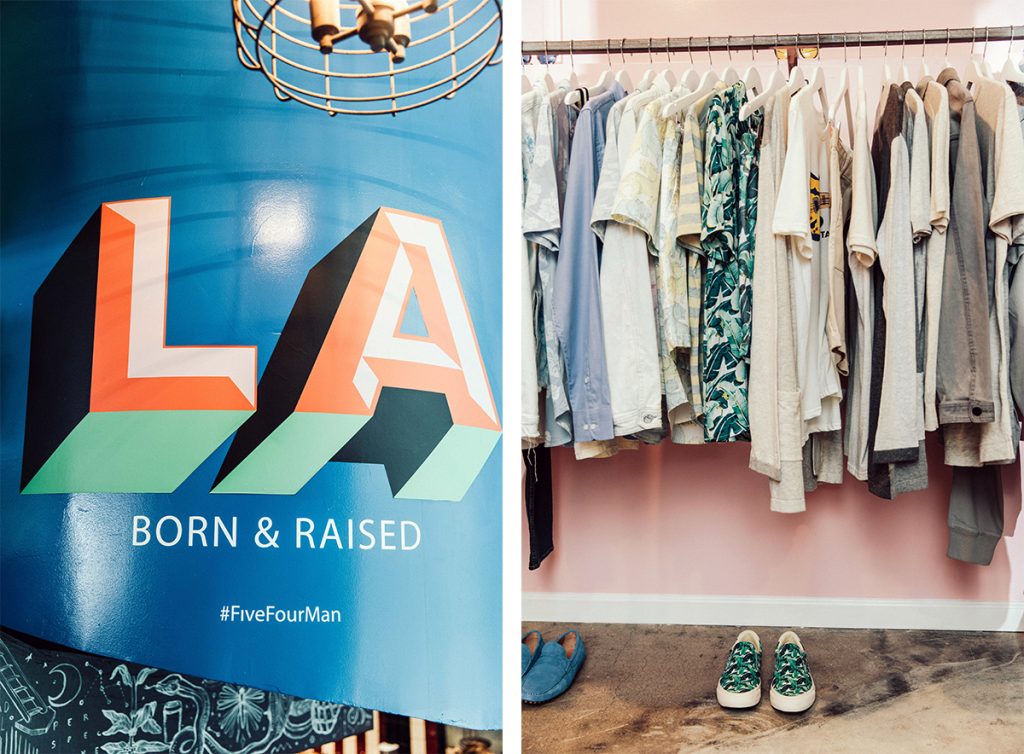 Izquieta added: "We don't have a formal strategy here, it's really more about experimenting and seeing people touch and feel product. Just in the last day that we've been partially open and customers have naturally walked through the doors, we had some great learnings that can be applicable to our online experience. We aren't big believers in traditional retail, unless it's very experience driven. This is another test for us to see that if we were to entertain an offline component to the company, and discover what it would look like."
Customers will be able to purchase on the spot and be able to ship any additional items to them. Five Four Club members can also enjoy additional perks and privileges. The shop is now open Monday through Sunday from 11am to 7pm through the end of September.