FIVE FOUR TAPS LA CLIPPERS STAR CHRIS PAUL FOR NEW CAMPAIGN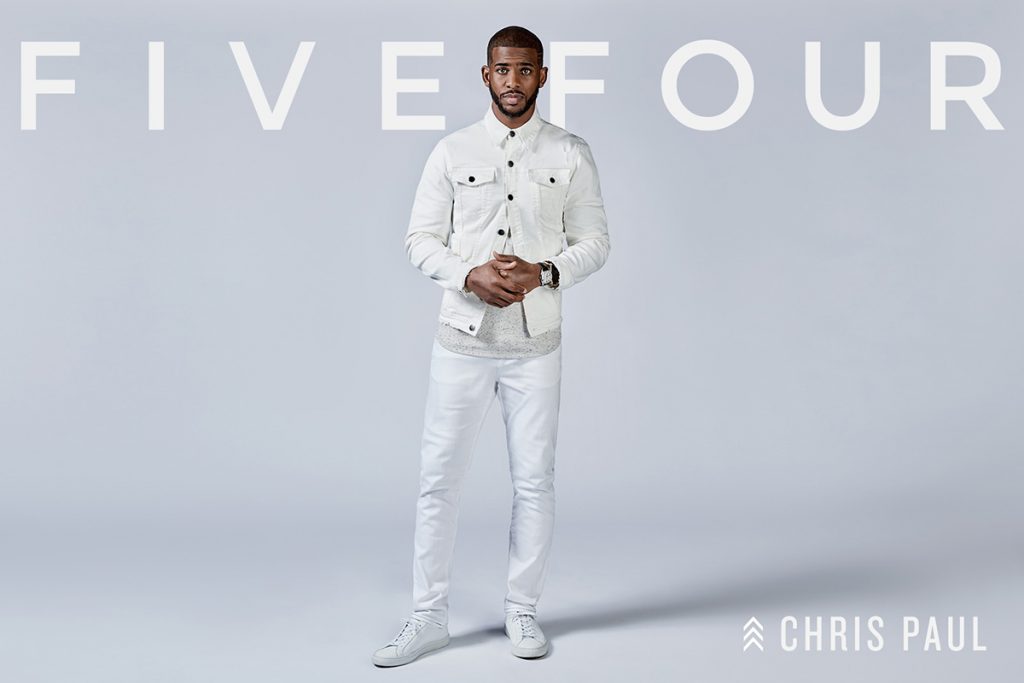 Los Angeles-based menswear subscription service Five Four co-founders, Andres Izquieta and Dee Murthy have announced a new campaign featuring Los Angeles Clipper and nine-time NBA Star Chris Paul.
The campaign, visible throughout billboards, digital advertising and national television commercials, will use fashion to create awareness by challenging everyone to break from the norm and embrace their individuality. Through powerful language and thought-provoking imagery, Chris Paul invites people to defy the standard and make this movement a lifestyle.
"Chris has such a strong voice and an amazing platform and we wanted to showcase that in this campaign," said Murthy. "We believe fashion should be about individuality and taking some risks and Chris really embodies that."

"Ever since my move to LA I have had a great relationship with Andres and Dee," added Paul. "They are a part of the culture and as leaders in the LA fashion market, I believed in them."
Izquieta concluded, "We have known Chris for about five years and have always wanted to work with him because of his great style and fashion sense. Besides being one of the greatest NBA players of all time he has really emerged as a fashion icon and we felt that he was the ideal person to convey the story that we wanted to tell with this campaign."