GAP TO RELEASE '90S ARCHIVE RE-ISSUE COLLECTION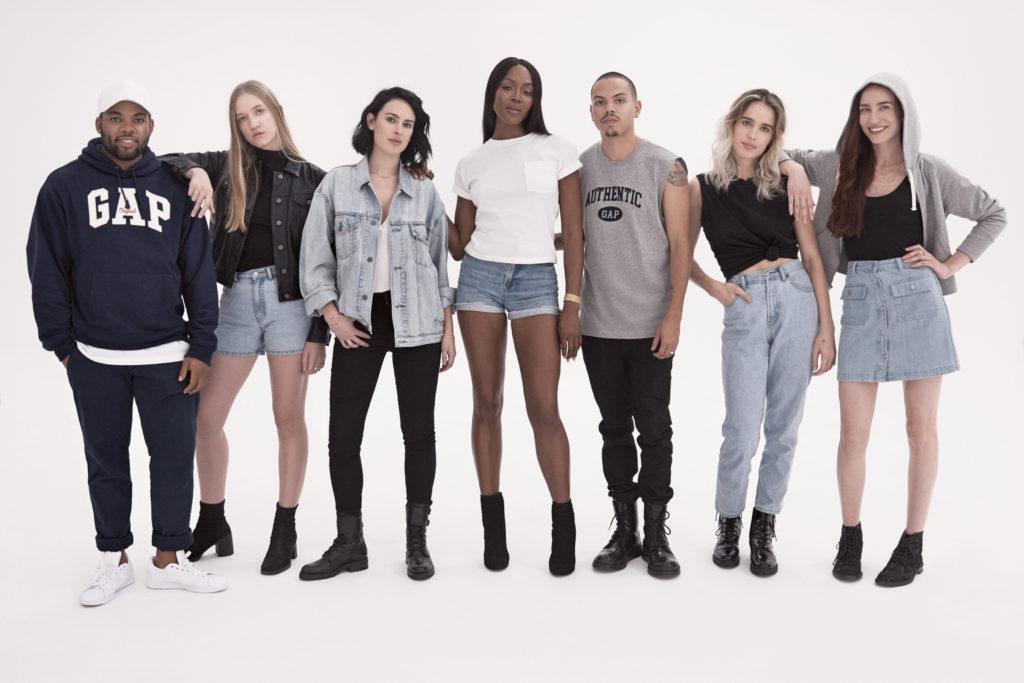 National retailer Gap will launch a limited-edition collection entitled the '90s Archive Re-Issue in select stores globally and online starting February 7. The collection, which is designed for men and women, features iconic styles from the 1990s, including the Bodysuit, Reverse Fit and Easy Fit Denim, Pleated Khakis and the Pocket Tee.
To launch the collection, Gap has collaborated with director Kevin Calero to create Generation Gap, a film that is the ultimate contemporary homage to the iconic Gap ads of the '90's with references to such songs and "Mellow Yellow," "Crazy Little Thing Called Love" and "Just Can't Get Enough".

Participants in the film include Rumer Willis, Lizzy Jagger, Evan Ross, Chelsea Tyler, TJ Mizell and Coco Gordon, whose parents all appeared in Gap ad campaigns in the 1990s, as well as supermodel and activist Naomi Campbell, who wears the Pocket Tee, which she also wore in 1992.
"The '90's is having a sartorial moment and we have an archive of pieces that set the tone for that decade commercially and culturally, so it seemed right to re-issue some of those pieces and the stories that come with them," said Craig Brommers, chief marketing officer for Gap. "'Generation Gap' came together in a celebration of who was with us then and who we are with now – it has, at its heart, that simple truth that we can take from the past but also celebrate our future."
Added Calero: "I was a 'Gap kid' so when the call came through to re-interpret the legendary '90s Gap campaigns, it was a dream come true. The '90s ads set the tone for a whole stream of fashion attitudes and moments. I don't think many other brands could pull off this sort of film with authenticity and heart."