HAPPY SOCKS HONORS THE BEATLES WITH NEW COLLECTION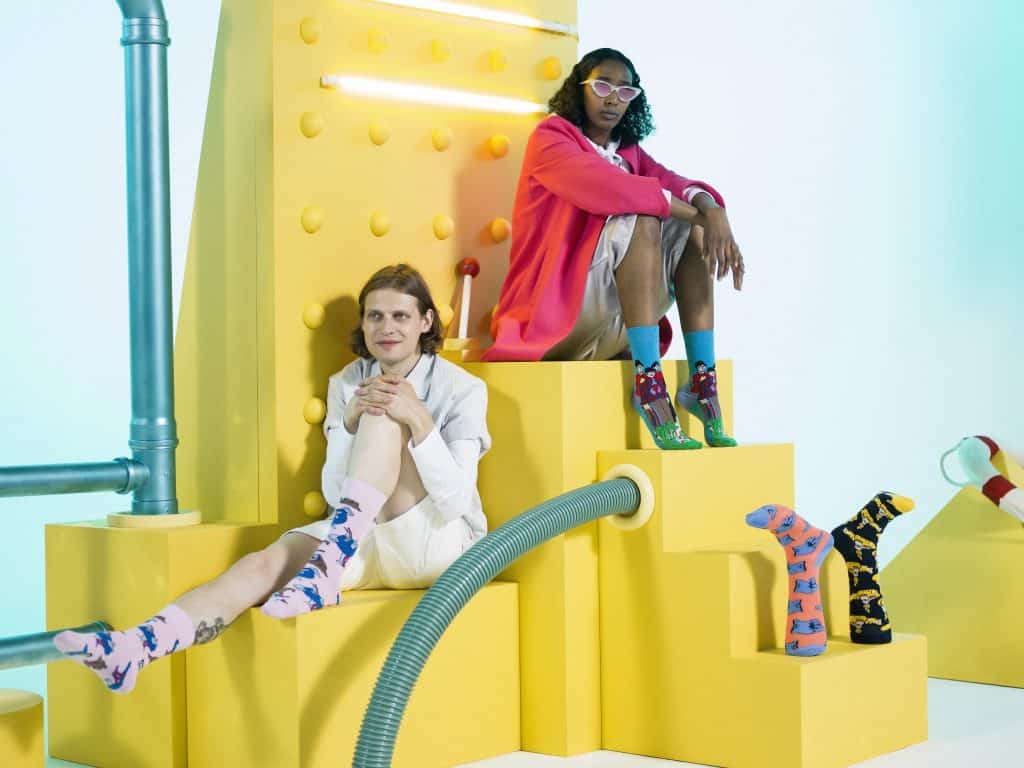 For fall/winter 2017, Swedish sock and underwear brand Happy Socks has collaborated with British pop legends The Beatles on six pairs of limited edition "Yellow Submarine" socks. Each pair commemorates the iconic 1968 animated film that defined a generation, its powerful message of love transcending time.
The six unique designs are inspired by the film's most recognizable characters and scenes, including The Dreadful Flying Glove, Chief Blue Meanie and Jeremy, Pepperland, and the Yellow Submarine itself. The vibrant designs pulse with psychedelic colors, paying tribute to the wildly original film that is as inspiring today as the day it was released. Each pair is available to buy separately, or as part of 3- or 6-pack vinyl-record inspired gift boxes. Individual pairs will be priced at $14, the 3-pack gift box at $40 and the 6-pack at $78.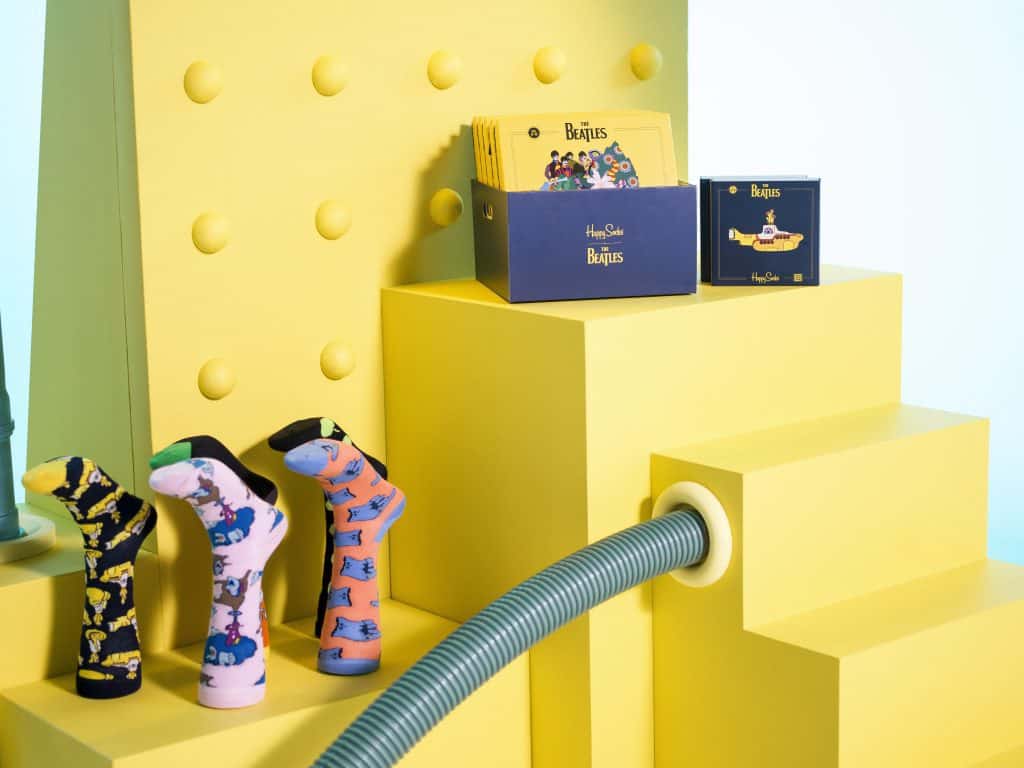 "We're really happy about the collaboration and collection," said Viktor Tell, creative director for Happy Socks. "It's also special to me personally as my dad was part of creating the movie back in 1968."
The Yellow Submarine Collection is now available in Happy Socks Concept Stores, online at HappySocks.com, and at selected retailers.