HAPPY SOCKS TEAMS UP WITH STEVE AOKI ON NEW COLLECTION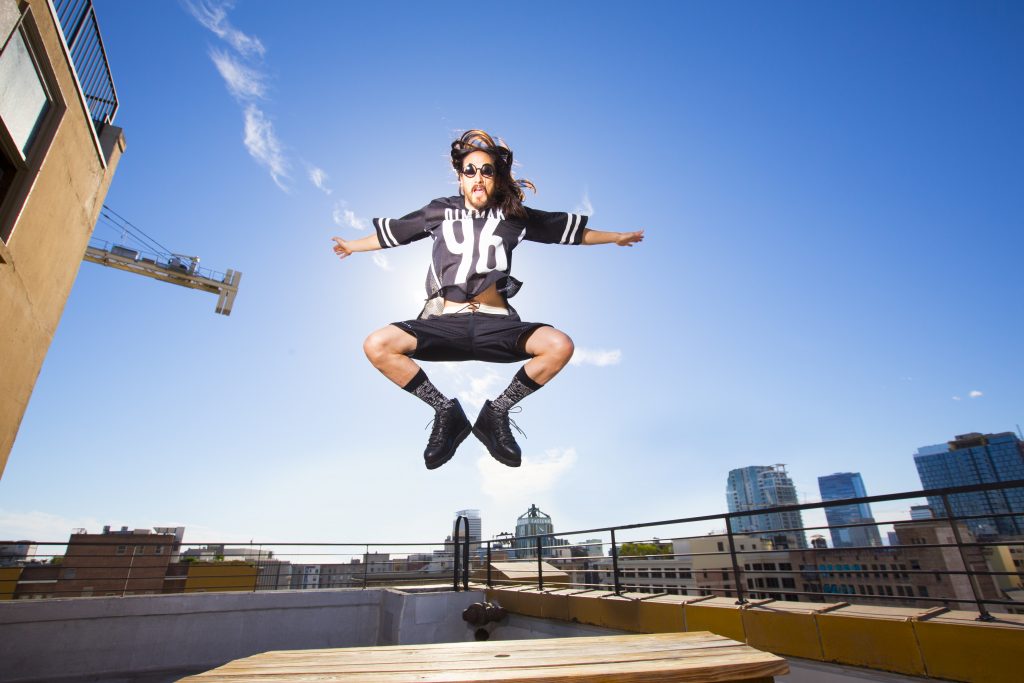 For fall/winter 2017, fashion sock and underwear brand Happy Socks has teamed up with iconic DJ Steve Aoki on a limited edition collaboration. The colorful and original designs are a reflection of his dedication, determination, and passion for living life to its fullest.
Both Aoki and Happy Socks believe in the importance of spreading color and pushing the boundaries of creativity. The exclusive collection is a tribute to these shared values, and each of the three designs is a reflection of Aoki's famous zeal.
One design features a colorful cake pattern in reference to the cakes Aoki throws into the crowd while performing, another his view on life and record label's slogan, "By any means necessary", and the third, "On tour forever" shows illustrated vinyl records as a nod to his world record. The patterns are printed on three pairs of combed cotton socks, available separately or together in a cake-shaped gift box, and two pairs of men's trunks.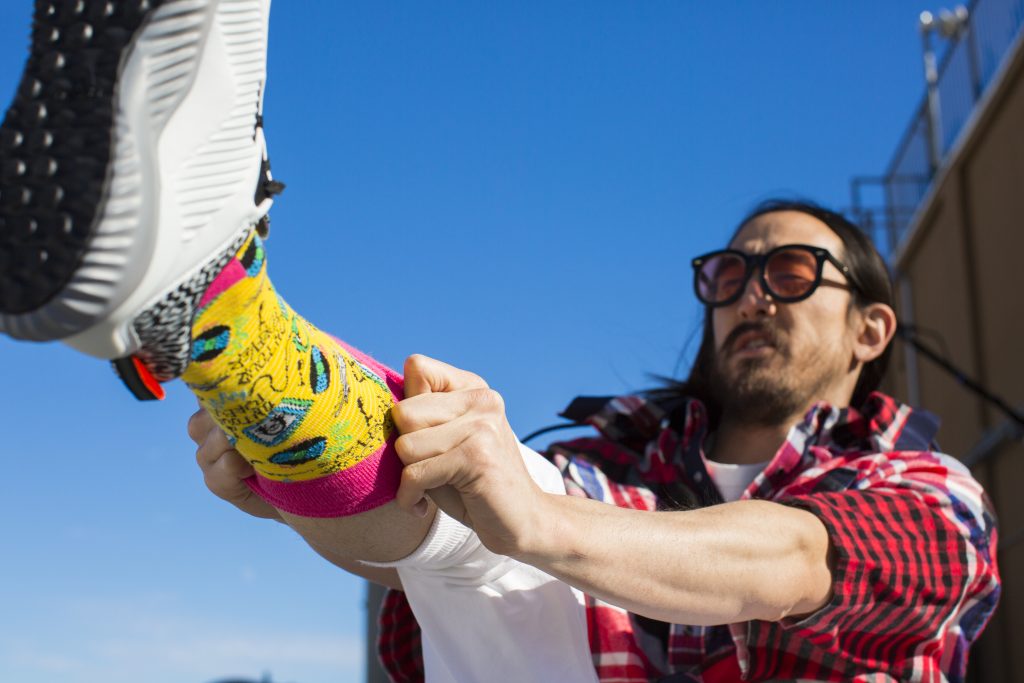 The high energy campaign shoot features Aoki and was shot in California on the rooftop of his cult record label, Dim Mak. For the utmost authenticity, the cake used in the video was made from the same recipe listed on his tech rider.
The full collection is now available in Happy Socks Concept Stores, online at HappySocks.com, and at selected retailers.