HARLEYS MEN'S STORE SOLD TO HABERDASHER OWNER AS TIM RYAN PREPS FOR RETIREMENT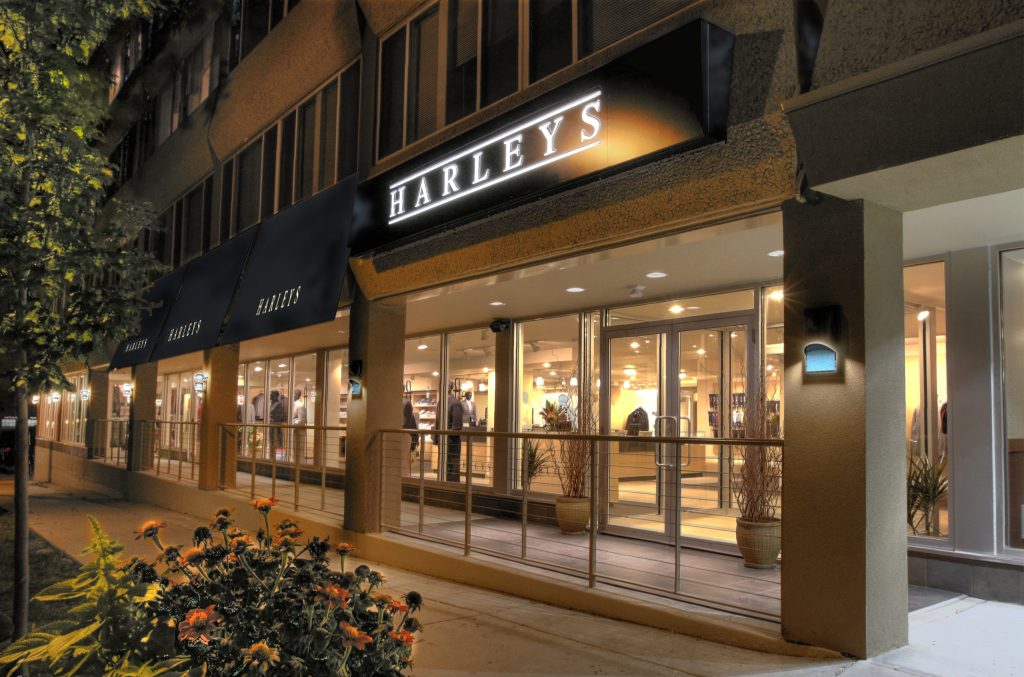 Tim Ryan is a happy guy! Unlike so many independent retailers these days who are almost ready to retire, but reluctant to give up a business they've put their heart and soul into nurturing, the 69-year-old Ryan has had the good luck of finding the perfect buyer for Harleys, the Shorewood, Wisconsin store that he's owned since 1987 (but which has been around since 1948).
"Daniel Wickman from The Haberdasher Limited in Green Bay (90 miles from Shorewood) is young, smart, tech- and fashion-savvy," says Ryan of his store's new owner. "I think there will be great synergy between the two stores: we're perhaps a bit more fashion-forward because of our Milwaukee location and emphasis on clothing (which generates about half the store's business.) They're a bit younger and more casual. The synergy will be especially powerful online where customers will be able to view the broad spectrum of combined product."
Ryan confides that as happy as he is to sell the store – "no more 60-hour workweeks or 24/7 stress" – he's even happier that both the Harleys name will survive and that his entire staff will remain employed. "It was very important to me that the Harleys legacy continue and that my team stay together," he proclaims, confiding that he first considered retirement when he was diagnosed two years ago with a rare genetic health condition for which he is successfully being treated. "I've always believed that once you consider doing something, it's better to take action than to regret not taking action."  (Ryan's future plans include a possible relocation to Traverse City, Michigan where he and his family have spent many summer vacations.)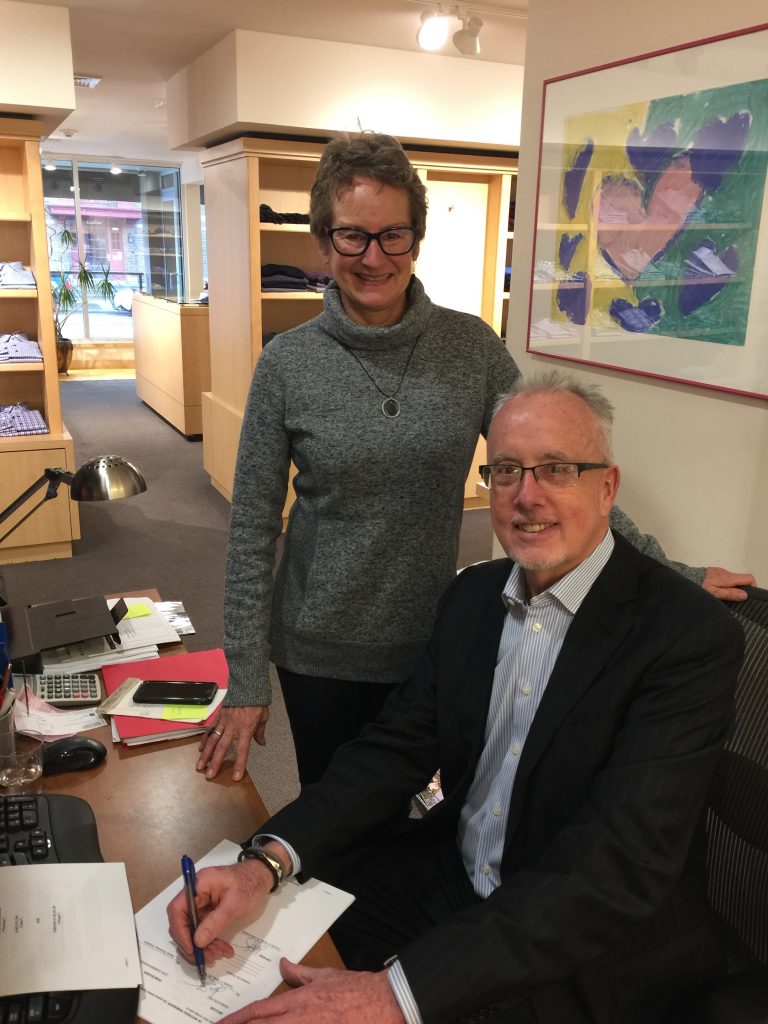 Wickman, who has run The Haberdasher for the past three years, is equally excited about the acquisition. "We're going to add more price points to accommodate a wider range of customers. We'll also add a few more casual sportswear brands for people who don't dress up every day. We're living in a more casual world now and I want to sell clothes to accommodate that world," he notes. "Our goal isn't to cheapen the mix by any means; we just want to add a lane to the road. We'll also experiment with some private label to help build our brand and connect the two stores. Both stores will remain dedicated to customer service and style."
Ryan, who will be staying at Harleys though the end of June to assist in the transition, is most grateful for the long and satisfying career he's had. "I will miss all the great relationships I have made over my 50 years in retail, but many of these have turned into great friendships that will continue into my retirement years," he says.