INFLUENCER ADAM GONON'S TOP PICKS FROM MRKET NEW YORK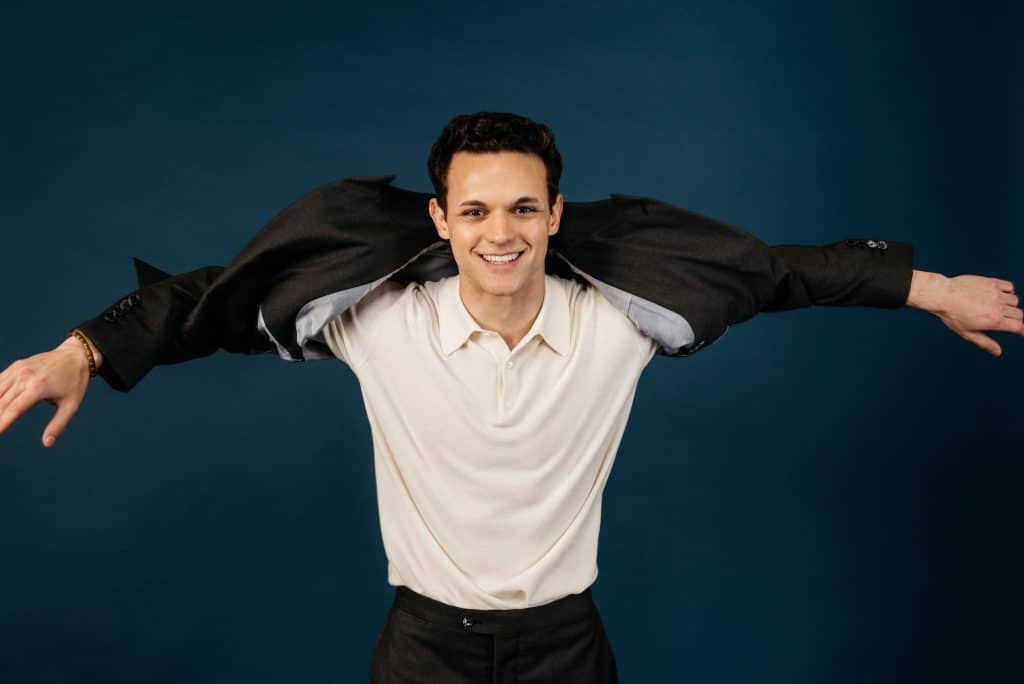 This year's MRket show saw international companies both rich in history and brand new in the world of men's fashion, alike, come together under one roof to showcase their current and future collections. The show brought together global brands whose collections were born from a clear influence in nature, art, and culture. Attending for the very first time, I found inspiration in the stories told by the people behind the brands in attendance. While there were many brands which I was fortunate enough to become acquainted throughout my 3 days in attendance, I will focus on those that represented the brightest spots of my MRket show experience.
A brand that comes to the MRket trade show floor with 40 years of family history, Filippo De Laurentiis was one of the brands that stood out to me. As I walked through the aisles of the "Made in Italy" section of the MRket show floor, I was drawn into booth 4010 when I spotted a mustard colored polo shirt with an incredible texture. I met two gentlemen in the booth. The first introduced himself to me as Riccardo. The second, Filippo, "like the brand," he said. Following the introductions, the two guided me through their collection.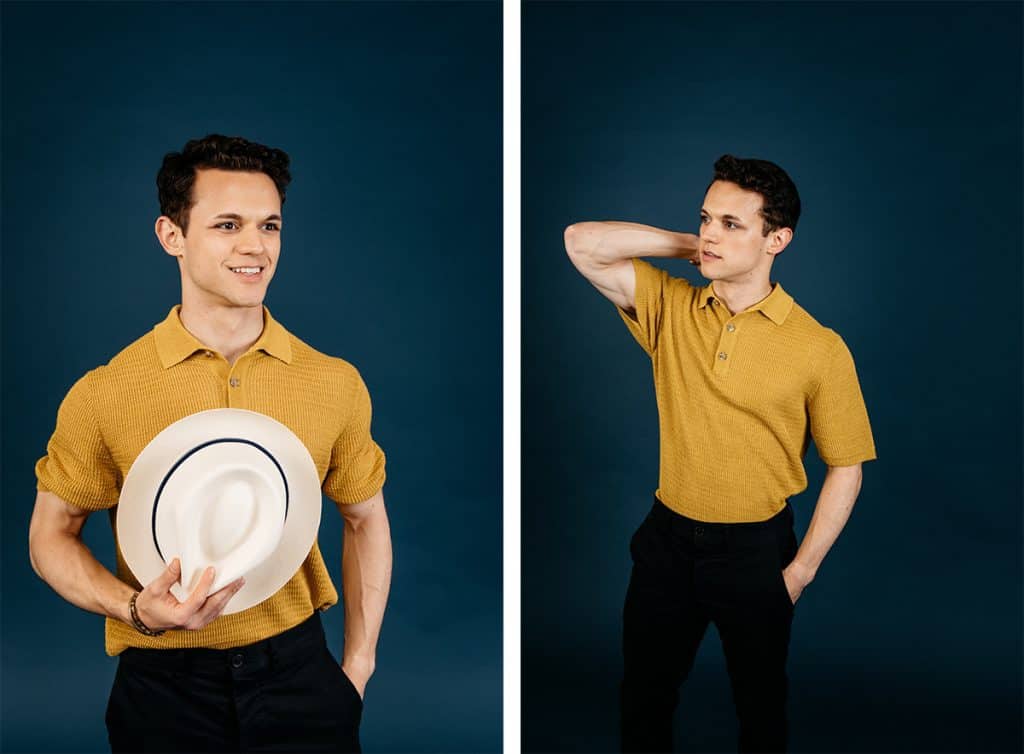 The three walls of the booth primarily showcased the brand's current spring/summer collection. At first glance, the influence the Mediterranean Sea had on the knitwear's design was evident. The color palette was reminiscent of sand and Mediterranean seawater with plenty of beiges, sage greens, and deep navy blues in varying textures. Aside from this palette were welcome pops of coral red which found its way into the collection both in the form of full solid knits and as stripes on white and cream colored polos and other tops.
Following the guided walk-through, I was fortunate enough to be able to try on a few pieces from both the current spring/summer '19 collection as well as the upcoming 2018 autumn/winter collection. The pieces I selected were all light wools and cottons that I imagine could be worn comfortably for hours on end just as well in any metropolitan setting as on the oceanfront. With its mix of elegant textures and chic blends coupled with a timeless, vintage flair, Filippo De Laurentiis was undoubtedly a standout brand to me at this year's show.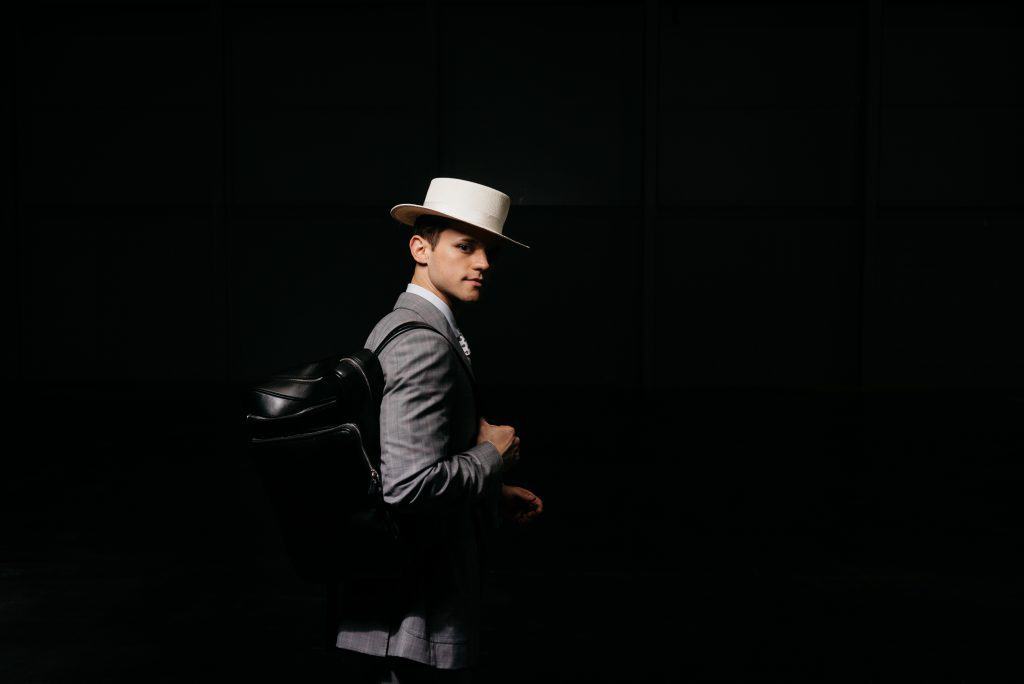 Contrary to Filippo de Laurentiis, which had been established decades before its 2018 MRket show appearance, Pia Lauri Capri came to the show floor after being recently launched in recent years. Brand new to MRket show , Pia Lauri Capri stood out to me not only for its beautiful suiting that seemed to not only be influenced by the island of Capri, where the collection's designers are from, but by old Italian cinema as well.
Not only did the suiting stand out to me, but Pia Lauri Capri's leather bags also were a highlight. Their tan leather briefcase and black leather commuter backpack were both standouts to me. Speaking with the husband and wife designer duo in the booth, I came to learn that the leather was high-quality vegetable-based leather and that all of the fibers used in their clothing and accessory range were all-natural. Down to the stitching, there was not anything in their collection that was synthetically made.
The design duo behind the brand cited the island of Capri, their hometown, as their biggest inspiration for the design of their elegant collection of suiting and accessories ranging from every day carry bags and briefcases to neckties and hats. I was fortunate enough to style one of their check patterned gray suits with a panama hat and black leather backpack. Wearing the look, I felt that I had stepped into the set of an old Italian film. There was something magical about the range Pia Lauri Capri presented in its inaugural MRket show appearance. It's a magic I won't soon forget.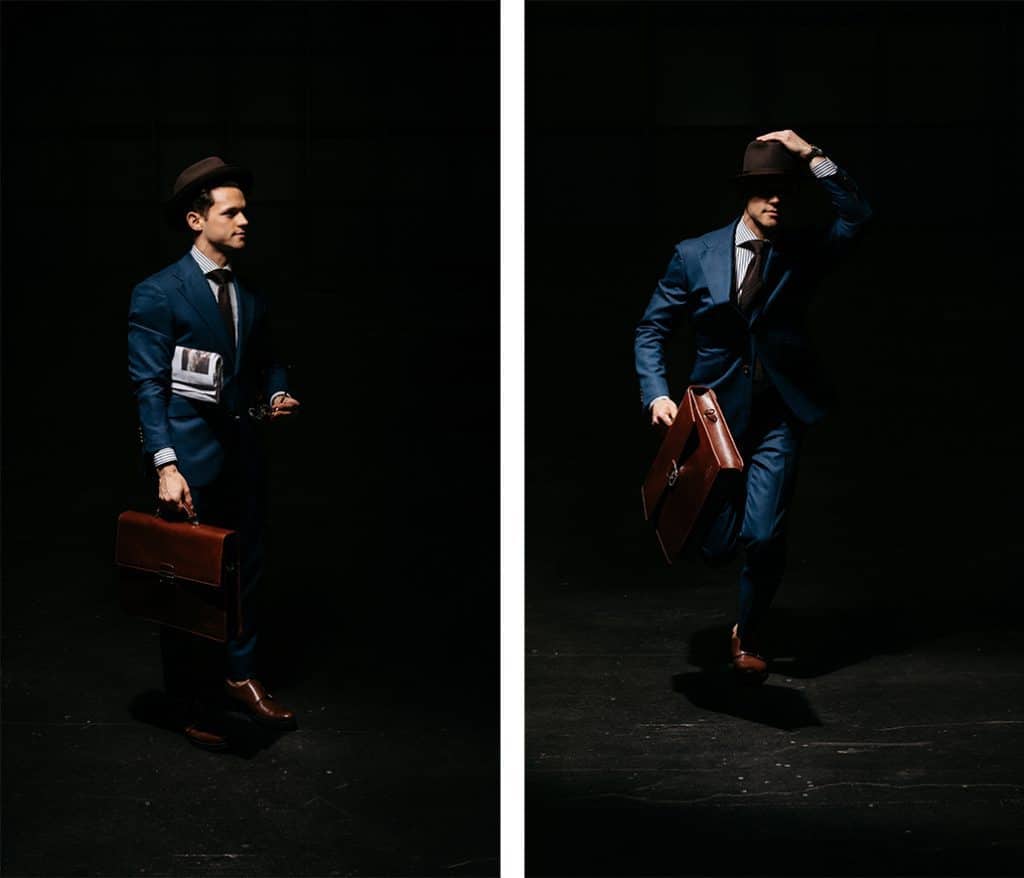 The choice to highlight both Stetson and Dobbs 1908 together, despite the two being separate companies comes from the fact that at this year's MRket show, I discovered my love for hats thanks to these two companies.
Three days was not sufficient to dig into the fantastic treasure that is the world of men's hats and, specifically, Stetson and Dobbs 1908 hats, both which have a rich history that spans over a century. Stetson's signature sage green really as their booth drew me in with collections that were brimming (forgive the pun) with a range of styles perfectly suited for elevating a look no matter what the season.
In my brief time with the hat makers, I was introduced to straw hats and wool felt hats, hats with center creases and hats with pinch front crowns. I learned the proper way of putting on a hat and the proper way to snap the brim. Most importantly though, I found out that hats were an option for me that would allow me to elevate my outfits in a way I had never attempted before.
I couldn't have asked for a better introduction to the world of hats than the one Stetson and Dobbs 1908 gave to me at this year's MRket show. With a rich history and a product that not only will last for years, but will get better with age, Stetson and Dobbs 1908 were a memorable company from this year's MRket.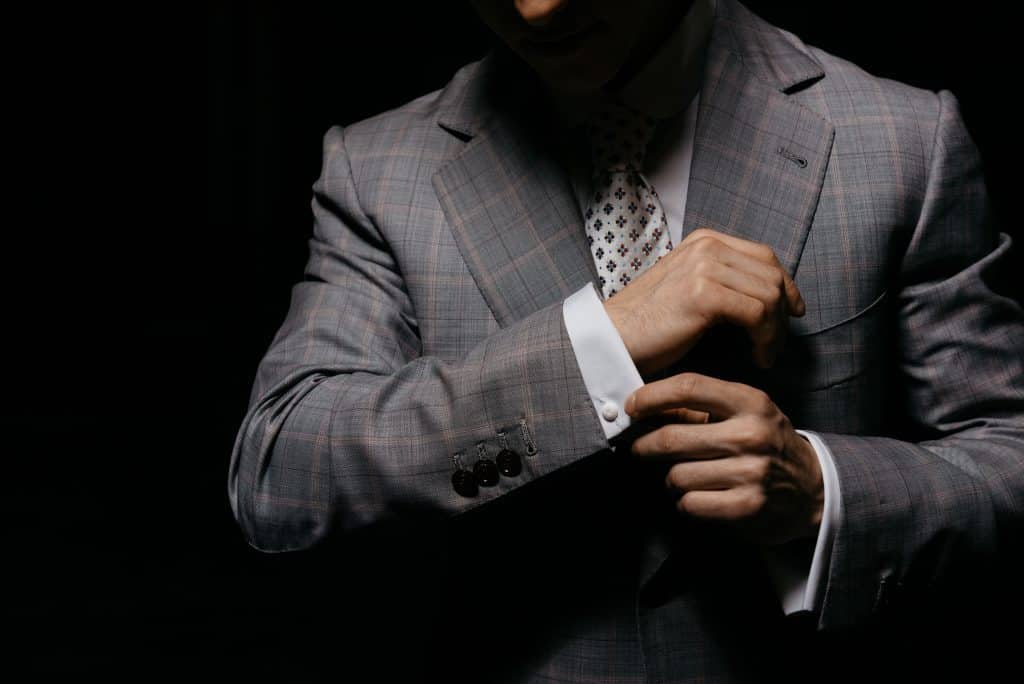 Jan Leslie founded her eponymous company over a decade ago and has carved out a space for herself in the world of men's jewelry for her standout necklaces, bracelets, and, perhaps, most famously, cufflinks. "There's nothing more personal" she said, referring to the latter.
Her cufflinks range in design and material to encompass every hobby and interest imaginable. From themes of athletics, nature, culture, and art, her cufflinks are made for a man who likes to interweave his story and personality into his attire. Aside from cufflinks representative of different sport and activities, Jan Leslie also carries a beautiful selection of precious stones and gems fit for everything from smart-casual looks through to black tie affairs.
On the third day at MRket, I styled a beach-inspired look and chose to adorn it with both bracelets and rings from Jan Leslie's current collection.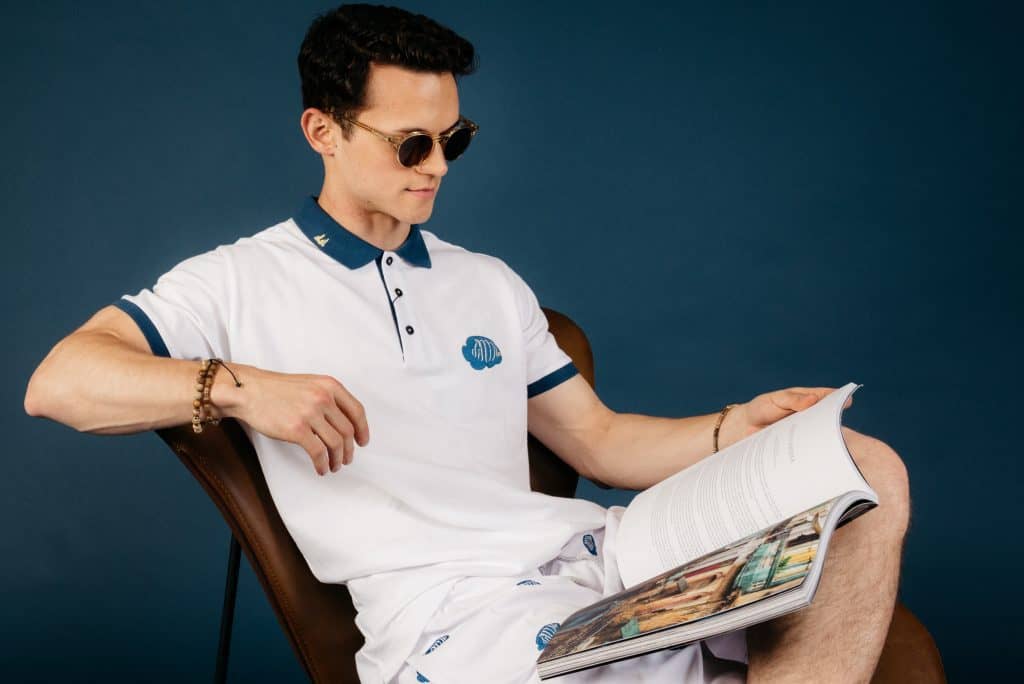 To discover the next company that was a highlight from my MRket show experience, I did not need to travel far. Directly across from the area which served as our home base for the duration of the shows was International Laundry. The collection being showcased demonstrated a fondness for prints. Loud patterns and bold designs adorned the shirts, shorts, and pants from their spring/summer collection. What spoke to me most from this brand was their more subtly patterned range of polos and shorts. Meant to be worn as a pair, these patterned shirts and shorts were a modern take on youthful summer attire that I think has mass appeal.
For a beach-inspired look, I selected a white polo shirt with a contrasting navy blue collar, a pair of white shorts with a navy pattern that complemented the shirt, and some striped slip on shoes.
While these brands were those companies that stood out to me at this year's MRket show, it goes without saying that there were dozens of other companies (Barbour, Caruso, Edward Armah, and Marco de Luca Bosso, to name a few) whose collections warrant mentions as they each displayed a level of elegance that would be a welcome addition to any gentleman's wardrobe.
It was an absolute pleasure becoming acquainted with the people behind the brands in attendance at MRket 2018. Meeting everyone with such passion and drive from Italy, Great Britain, and all corners of the United States made for an unforgettable experience.
—
Photos by Octavio Valencia Photography
Follow Adam on Instagram at @adamgonon.