INNOVATION SAVES THE SEASON: OUTERWEAR MARKET SHOWS SIGNS OF IMPROVEMENT OVER LAST YEAR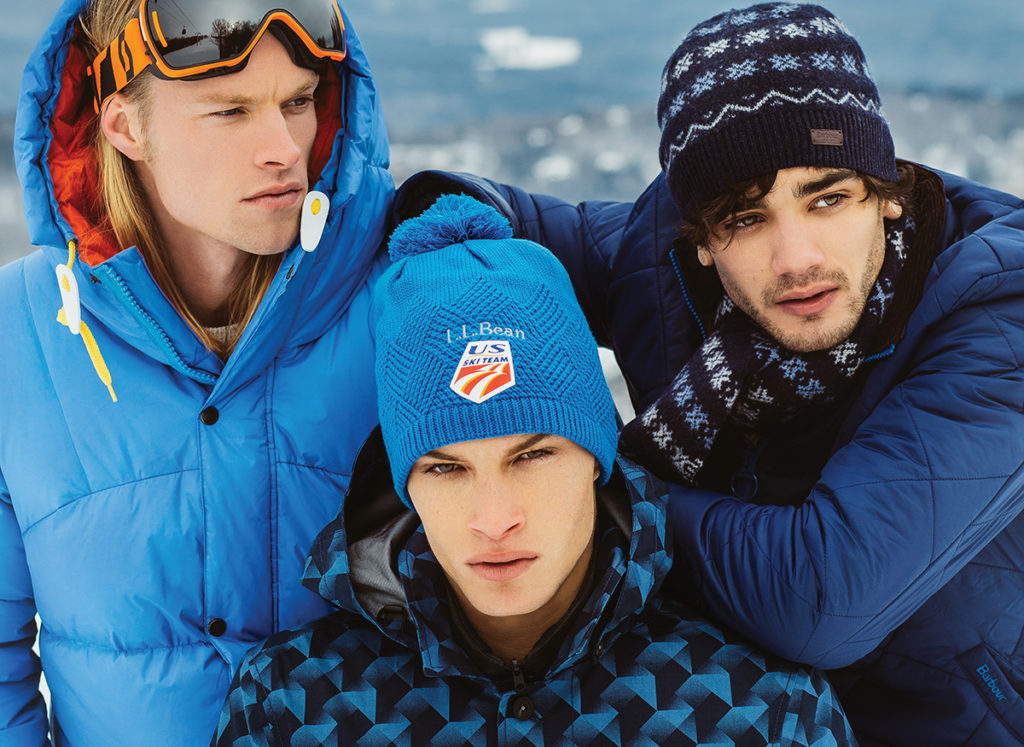 Thanks to a relatively cold winter, at least compared to 2015, outerwear business was healthy this past season.
Most acknowledge, however, that while weather is a definite factor, plans for next winter should be based on product innovation (fashion and technology) and value rather than long-range weather projections.
Says Morris Goldfarb of G-III Apparel (outerwear makers for Calvin Klein, Tommy Hilfiger, Andrew Marc, Levi's, and many other great brands): "Coat business ended strongly, with cooperation from the weather and appropriate inventory in the stores. Down and active styles performed best: I'd say about half of our shipments this past winter were down. Fortunately, sell-throughs at retail were good, leaving little end-season goods for the off-price stores. So we're less worried about an overly promotional start to fall '17."
But promotions, as usual, tend to be the norm in a business where buyers bring in goods before the weather turns cold and resort to price-cutting to stimulate sales. Industry estimates are that no more than 15 percent of outerwear sales are transacted at the ticket price; although better specialty stores do more like 50 percent, they end up accelerating markdowns to compete with the department stores. "That race to the bottom no longer works," Goldfarb acknowledges. "In an effort to drive traffic, stores markdown too early, thereby killing their margins without driving traffic, which this past season was off a good 20 percent."
Ron Finestone, also from G-III, puts it this way: "In general, stores that did best this past season were able to offer value at a price from coveted brands so their AURs were actually higher. The right items at the right price drive up AURs. With limited space on the selling floor, the goal is to maximize floor space with the right items. Most customers will buy one coat, but they want it to be the right coat."
The right coats, according to Finestone, include transitional layering pieces, lightweight packable downs, and authentic heritage pieces from Tommy Hilfiger, Levi's and GH Bass. Starting strong for third quarter, transitional weight layering pieces sold well through fourth quarter and should continue trending through fall/winter '17-'18. Also booking well at G-III for next fall/winter: wool coats with fashion details (knit trim), technical fabrics, and down alternatives.
For Jason Gallen at Victorinox Swiss Army (a 130-year-old heritage brand with 80 stores globally), the right coats feature their unique modular liner system launched in 2015 and growing nicely. "Each component is a standalone piece that can be combined in various ways; retails range from $195 for a liner to $795 for a combination," says Gallen. "It's all explained in our video that can be shown on the selling floor for consumers or used as a training tool for sellers."
For Jack Wu at Rainforest, innovations include Thermaluxe (a luxury down alternative made in Italy) and their exciting new Heat System controlled by USB panels. "You just place the power bank in a pocket of the jacket and the wearer is in control. It heats up in two minutes and shuts off automatically when the desired temperature is reached. A red button heats up to 120 degrees, white up to 110 degrees, and blue up to 100 degrees." (The coats retail from $350 to $495.)
Wu says the concept was a long time in development, in order to figure out which body parts should be heated (the upper back and chest), but that they're already selling briskly, especially when a salesperson explains it. "I personally sold several coats at Mitchells in Westport on a Saturday before Christmas. One guy bought one for himself and one for his son. We started out offering just two models but we're increasing to seven for fall '17."
From a retailer perspective, all this innovation is a blessing. At Bloomingdale's, EVP Dan Leppo is delighted with outerwear business in his three major luxury brands: Canada Goose, Herno and Moncler (in fewer doors but growing on a comp basis.) With retails averaging $1,000-$1,200, these status brand coats were still selling at regular price in mid- January. Other highlights of the season for Bloomingdale's include Barbour (with a new soft shop in the flagship store), Andrew Marc leathers (Bloomingdales' strongest opening price business) and select items from Theory and Boss. According to Leppo, both Burberry and Ralph Lauren made nice comebacks in December.
As for growth opportunities for fall '17, Leppo believes in leathers, since they were underplayed this past season and are on-trend for next. He also likes technical takes on wool, and stand-alone lightweight vests and shirt jackets as alternatives to tailored clothing.
At the independent store level, Fred Derring of DLS maintains that specialty stores need to be special. "A really great looking jacket from Peerless is the "Ladd"- a lined puffer in thermal tech wool." His recommended resource list for brands that are not overly distributed includes: Canada Goose, Norwegian Wool, North Face, Barbour, Gimos, Peter Millar, Schneiders, Waterville, Remy, and (for great price/value) Gruppo Bravo.
Jim Giddon at Rothmans agrees with the concept of special. "I'd love to see more stylish fashion pieces that are warm and functional, pieces that can be found only in specialty stores, not in large department stores." That said, his outerwear business has been flat to last year. "However, we were able to help our bottom line by making some impactful purchasing decisions." Best performing items/brands for early in the season (that sold at regular price!) included lighter weight models from Barbour, Sanyo and the "Jack Reacher Coat" (named for the Tom Cruise movie) from Rodd & Gunn. "Oddly, we've been selling the Jack Reacher coat on our website to customers in Europe. Who knew Tom Cruise was still so big in Europe!"
Later in the season, Rothmans did well with Gimos, Corneliani, and Save The Duck. "Gimos had cool, functional coats with interesting textures and fabrics that customers loved. Corneliani stood out for their outstanding construction, quality, elegance and execution," notes Giddon. "And Save the Duck performed all season: their well-priced, well styled lightweight models are right on target plus customers like the animal-friendly aspect (synthetic filler instead of feathered down).
Asked what didn't work, Giddon notes that basic ¾ length and longer coats continue to be sluggish. "Luckily, we'd projected this and had adjusted our buy accordingly."
For fall/winter '17, Giddon believes vests will continue strong based on their versatility. "Save the Duck, Barbour and Victorinox have been our best performers and will continue forward. As outerwear by itself, under a coat as a layering piece, or simply to look cool, vests can be worn indoors or out, and look just as great in a hip restaurant as they do outdoors."
What else can be done to improve outerwear sales? Giddon cites selling seminars and contests to inspire his sellers. "Vendor financial incentives, in particular, give the sales people instant motivation (and lunch money!)